My Very Favorite Rhubarb Recipe
Dear Mom,
Your rhubarb cake recipe has been usurped. And here's why:
I have to make glaze for your recipe and I hate making that stupid glaze.
Al's recipe keeps for much longer than yours.
Al's recipe doesn't call for buttermilk. I never have buttermilk, so I always use milk with a teaspoon of vinegar in it. I'm convinced that–for your recipe–that is an inferior substitution.
I get a sick thrill out of pouring boiling water over the sugar-covered batter in Al's recipe.
I like the crisp top on his cake.
Please don't feel hurt.
Love always and forever,
Jennie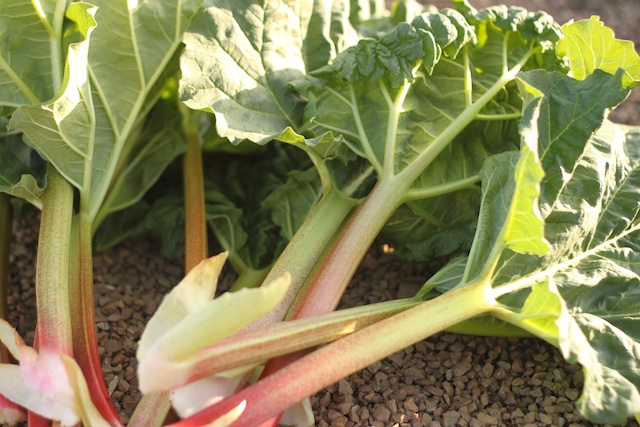 This recipe was published in the Minneapolis StarTribune upon Al's retirement from over 400 years of service to the newspaper.* Out of all the recipes, I thank God every day for this one.
Preheat oven to 350. Chop 4 cups of rhubarb. I often use more, but never less.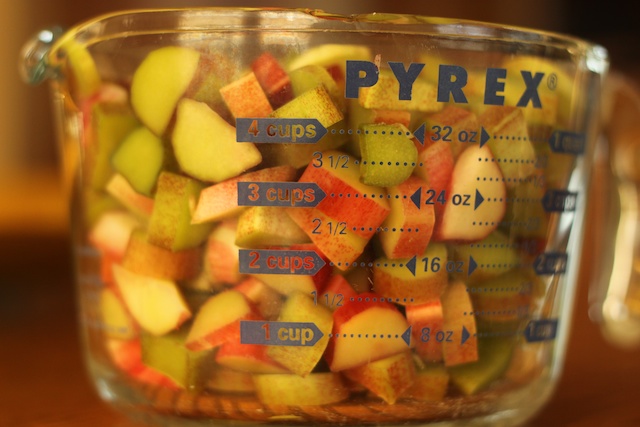 Spray 9 x12 pan with cooking spray (I always spray on the open door of my dishwasher to contain the mess)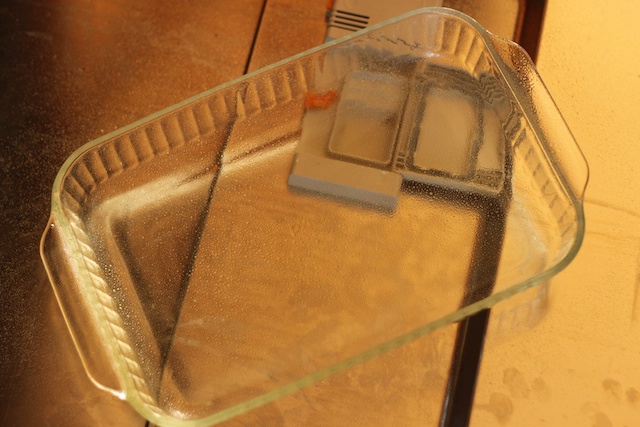 Then spread chopped rhubarb in pan in an even layer.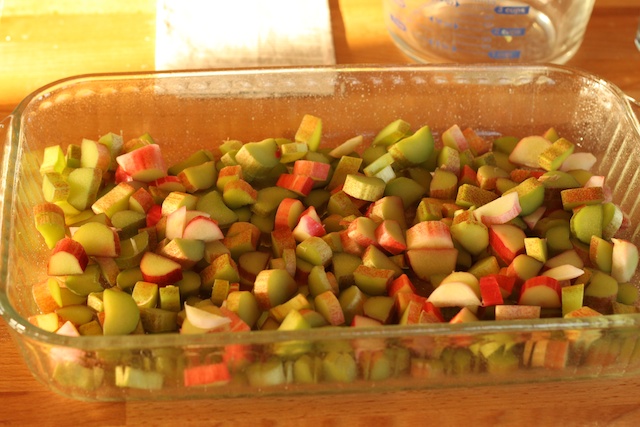 Sift together 2 cups of flour, 1 1/2 cups sugar , 2 teaspoons baking powder, 1/2 teaspoon salt into the bowl of a mixer. (Fatty sometimes reduces sugar to 1 cup. did it first time on accident and didn't notice it, so I do know it works just fine.)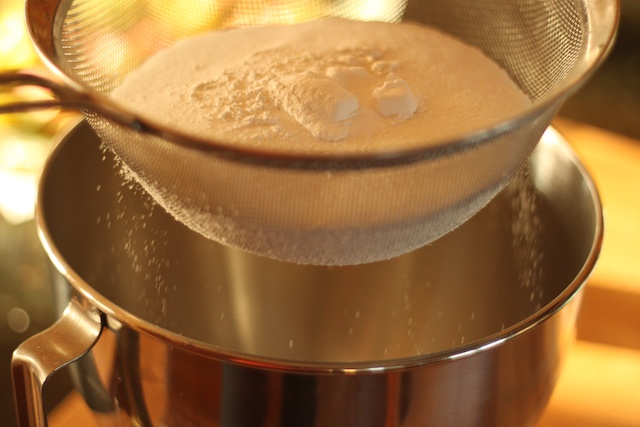 Add 6 tablespoons melted butter, 2/3 cup of milk and 1 teaspoon vanilla. Mix thoroughly, scraping beater and sides of bowl. Beat in one egg.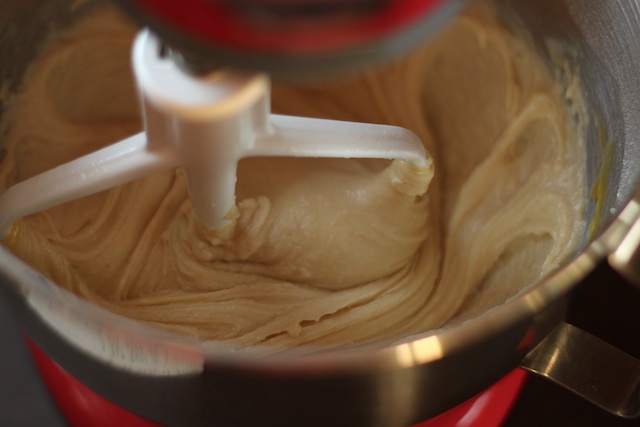 Spoon batter onto rhubarb, then spread evenly and carefully, attempting to completely cover the rhubarb.
Mix 1/2 to 1 cup of sugar (I always try to use less than 1 cup, but the sugar is what gives the cake the crispy top), 1 tablespoon of cornstarch and 1 teaspoon of cinnamon in a bowl and spoon/sprinkle evenly over the top of the batter.
Pour 1 1/4 cup of boiling water gently over the top of the cake.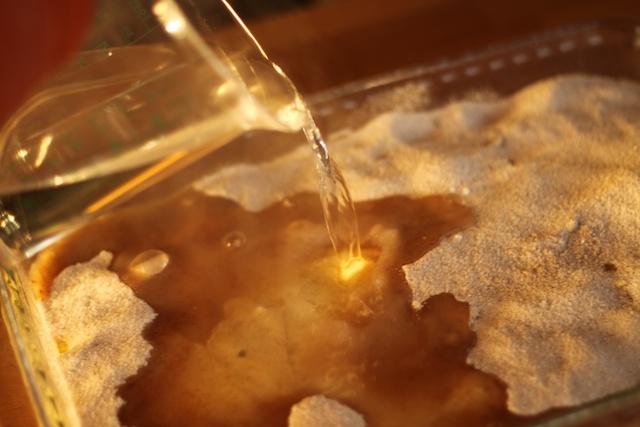 Bake at 350 for 50 minutes, until top is evenly browned and toothpick comes out of cake part clean. (The bottom will always be gooey.)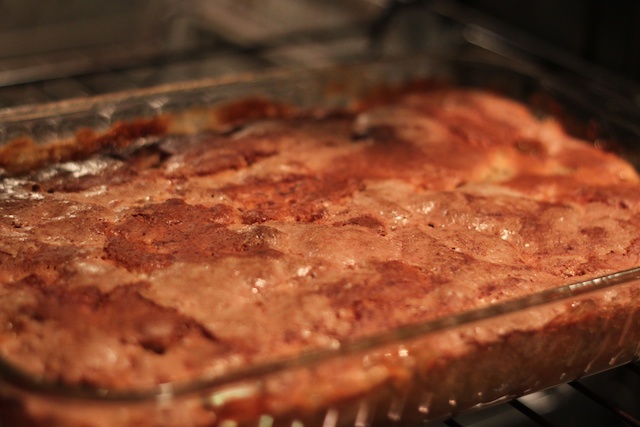 Let cool as long as you can stand it before digging in. It is, as my battered recipe states, "to die for."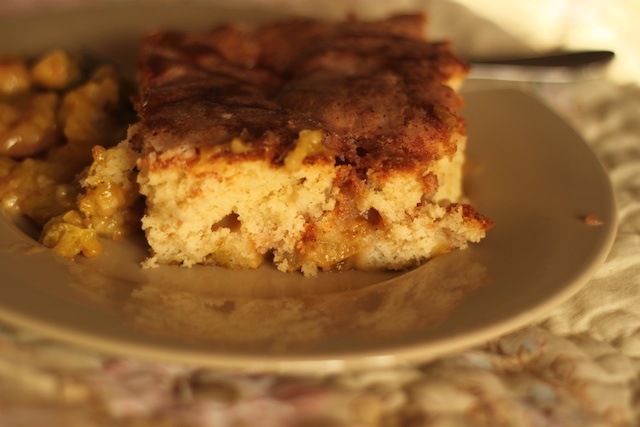 * I like to make up ridiculous 'facts' like this so that I don't have to actually go and research it. You get the point. Al was at the StarTrib a very long time. Thank you Al.
Al Sicherman's Rhubarb Pudding Cake
4 c chopped rhubarb
2 cups flour
1 1/2 cups sugar
2 t baking powder
1/2 t salt
6 T melted butter
2/3 c milk
1 t vanilla
1 egg
Topping
1 cup sugar
1 T cornstarch
1 t cinnamon (Al's calls for 1/2 t. I like a bit more)
1 1/4 cups boiling water
Preheat oven to 350. Spray 9 x 12 pan with cooking spray. Chop/slice rhubarb and spread in an even layer in pan.
Sift together flour, 1 1/2 c sugar, baking powder and salt into bowl of an electric mixer. With mixer on low, add melted butter, milk and vanilla. Mix well, scraping sides and bottom. Add egg and mix on medium until thoroughly mixed.
Spoon onto rhubarb and then carefully spread batter over rhubarb, completely covering. (I have found an offset spatula makes this task much easier).
Mix topping ingredients together and spread over batter.
Gently pour 1 1/4 cups boiling water over entire surface. Bake at 350 for 5o minutes. Toothpick should come out of cake layer clean.