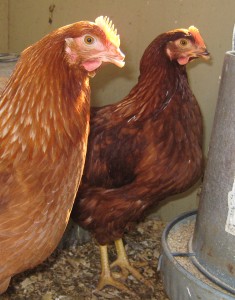 For those following the story of the six slain chickens just over a week ago, this news of further atrocities cuts deep. In footage smuggled out late yesterday, these shocking photos point to a deeper level of conflict between the victims and the accused, now identified as Lola G. While details are sketchy, resident owner Jennie Menke had this to say:
"Well, we don't know for sure if Lola ate their beaks off. They might have come that way. I bought them off Craig's List to replace the six that were killed. It has been really cold lately. I didn't really examine them all that closely."
While Menke has declined to press charges against Lola, authorities are still gathering evidence and may pursue an indictment of aggravated assault as early as late this week.
Lola G. has not returned any of our calls and for now remains free. Authorities feel the question isn't whether she is guilty or not, but rather, "What will she do next?" We'll be watching this case closely and bringing you any news of further developments.