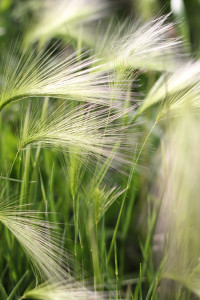 I researched and obsessed, it's true. After pulling the trigger, I have small amounts of buyer's remorse, which is common for me with a high ticket item. Did I really NEED it? Will I really USE it? Is it as GOOD AS the Panasonic Lumix GH1 that I was set on? Time will tell. What it HASN'T done is get me off my fat ass and update my blog with tidbits of useful information and stunning photos. For that, I need to purchase an ASSISTANT (another high ticket item that I am NOT currently researching).
I think I knew this already, but buying a camera is a slippery slope comparable to what? Gambling? Drugs? By that, I don't mean it's addictive — tho I'm sure it can be — but EXPENSIVE. No sooner do you spend a cool thousand on a camera, than you want a new lens. And not just any lens, but a good one. A spendy one. Besides that, what do we learn makes a good photo? A tripod. But not just any tripod, but a CARBON FIBER tripod. Etc., etc. So far I have resisted most of these temptations. Well, that's not entirely true. I DID buy Kelby's book "The Digital Photography Book, v1" (where I learned about all the stuff I needed to buy) and I did buy a 50mm f2.8 lens for the whole blurry background thing, which is the reason I wanted a DSLR in the FIRST place. That's not so bad, is it? Oh, wait. One more: NIK Software's Color Efex Pro that I had been looking at for over a year now, but that was bought with birthday money, so it doesn't count.
Anyway, like I said, I did it. I bought the camera and I'm trying to use it as much as I can. I'm in a blogging rut, having decided that nothing I have to say is really all that earth shattering or important, and therefore not worth the time it takes to do it. Surely this will shift and I will feel my worth again, regaling you all with blurbs of stunning alacrity and usefulness. However, until that time comes, here are some of my pretty pics from the new camera.
And for all you Lumix GH1 buyers, I don't want to hear from you. I saved LOTS of money with the Canon, and even IT was still $899. It was a responsible decision that I am happy with.
I think…