It's inevitable really. The only difference is that this year, it came much earlier; a blessing probably, though hard to see it that way right now. It's possible that many of the plants will recover from what I've read on the internet. So I am hopeful!
Seriously: what did we ever do without the internet? While I fantasize about unplugging entirely — forevah! — the truth is, I find it invaluable. The problem is, it allows me to be so damn EFFICIENT and INEFFICIENT all at the same time. So, whatever. I can't solve that problem for you people today. Sorry.
Anyway, the heavens opened last night and hit us like a banshee with wind and hail. Assuming, you are like me, and love to look at devastating pictures of other people's tragedies, here you go: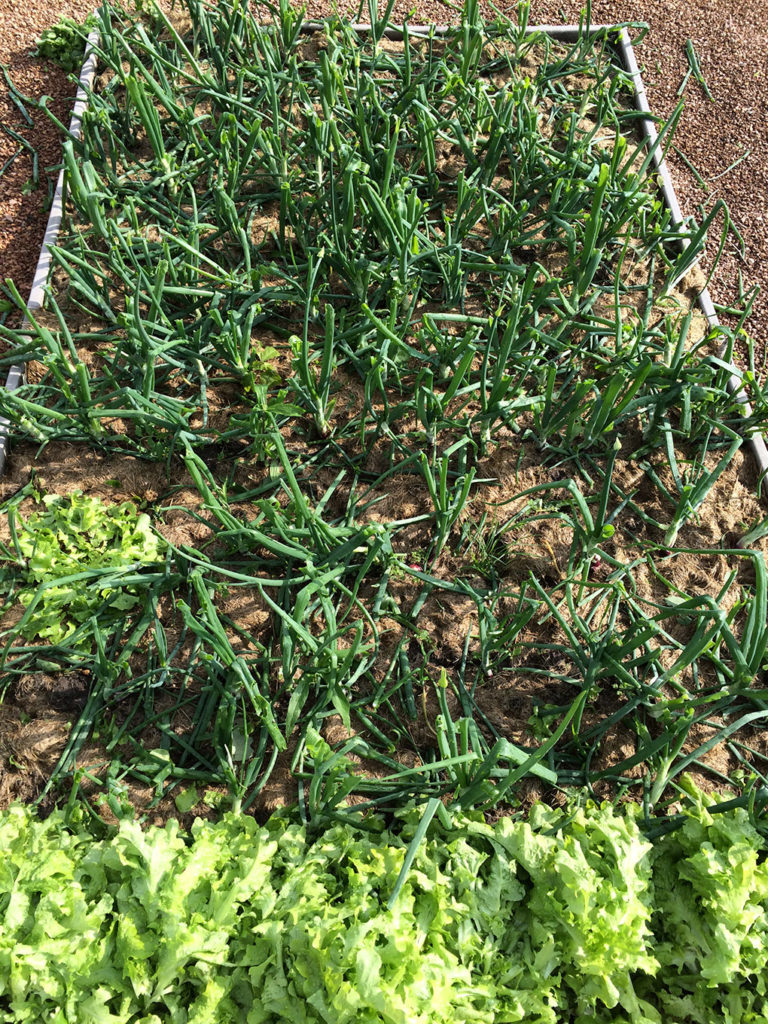 Above is the garlic patch and below is what several of them look like individually, snapped right off.
Above is one of several very sad sunflowers. 🙁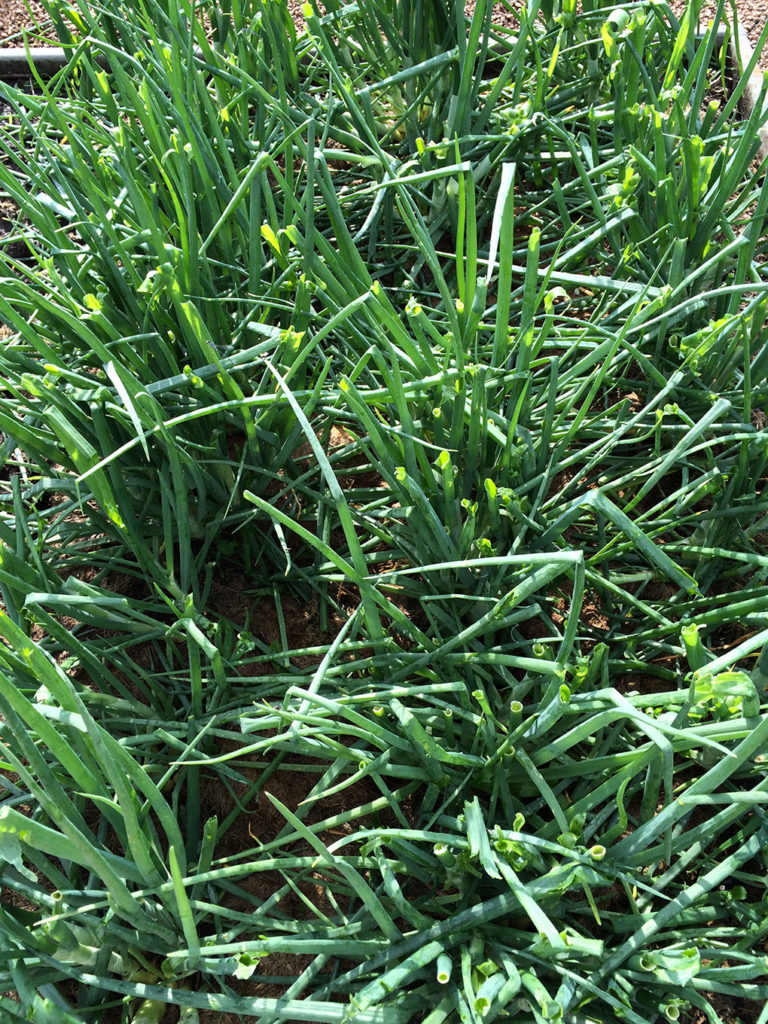 Above are my shallots. 50% of stems are sheered off. Below are a couple close ups of tomato plants. Growl.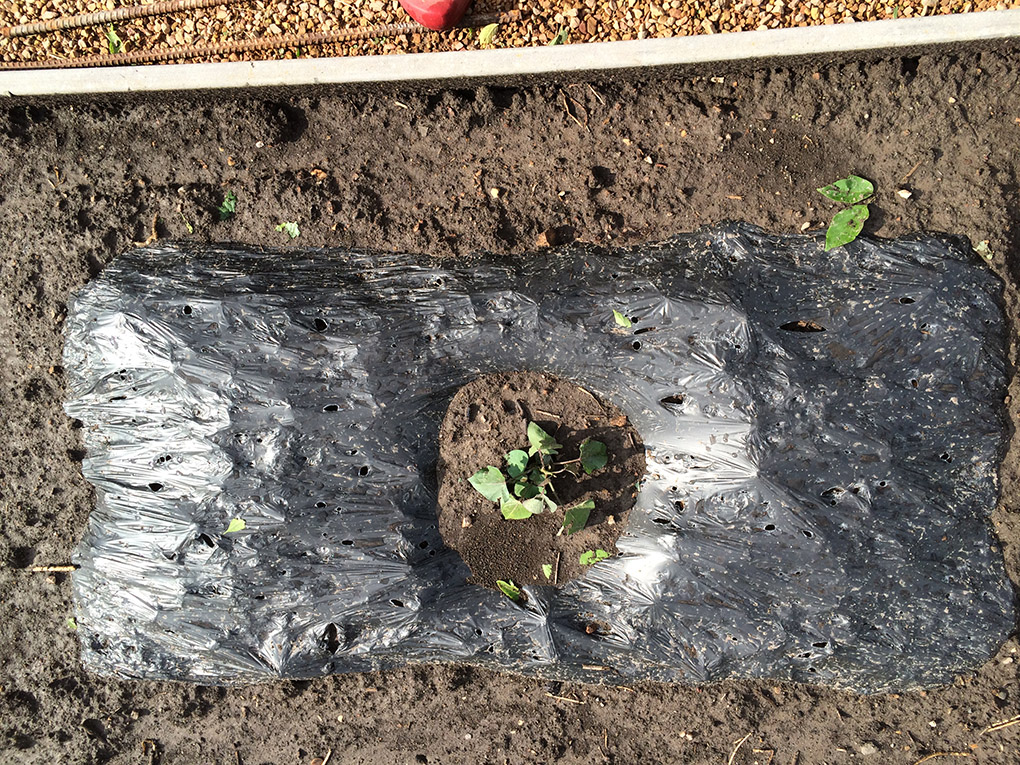 Above is my baby sweet potato and its lovingly placed black plastic mulch. Below is the pumpkin and squash patch with similar black plastic mulch. The hours that stuff took to lay down… don't get me started…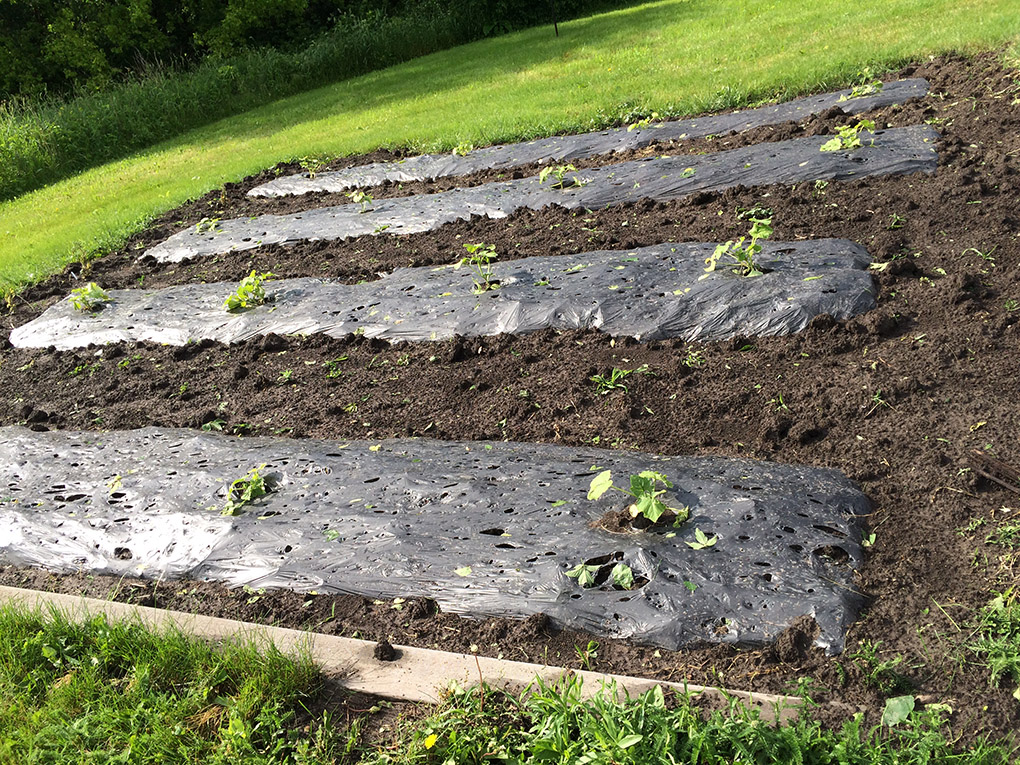 You are welcome. Hope you enjoy thinking, "So glad it's her and not me."
Now I have to go tell the eighth Storm Chaser to show up on my doorstep looking for work that I'm all taken care of, thank you very much.