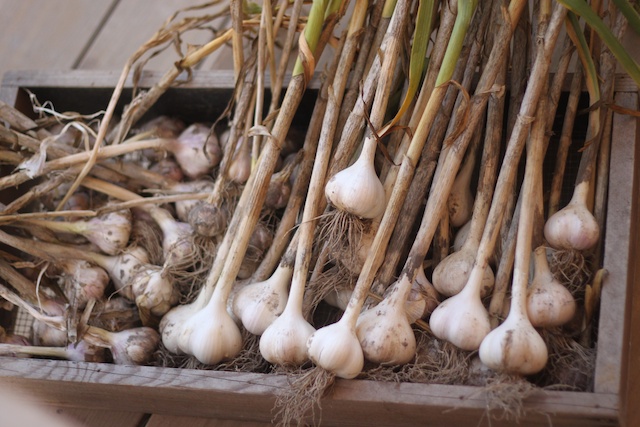 Remember my Garlic, up and growing about a month early this year? This picture was taken on 5/13, almost a month ahead of 'normal' — if there is such a thing in Minnesota: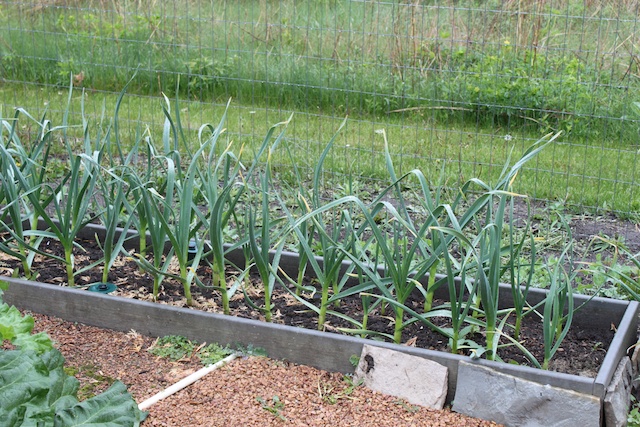 It didn't seem to matter how ahead it was, I harvested it during the same week I harvested it last year, when I thought it was "so late!" Here is the progression. Hover over picture for the date it was taken: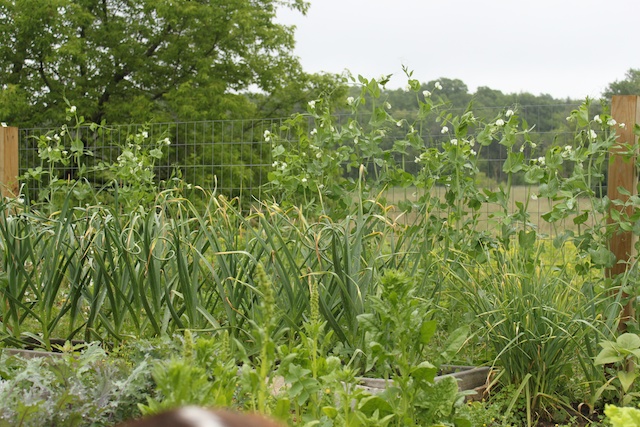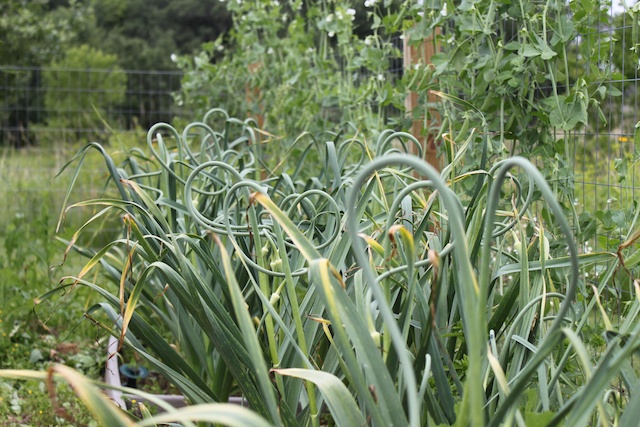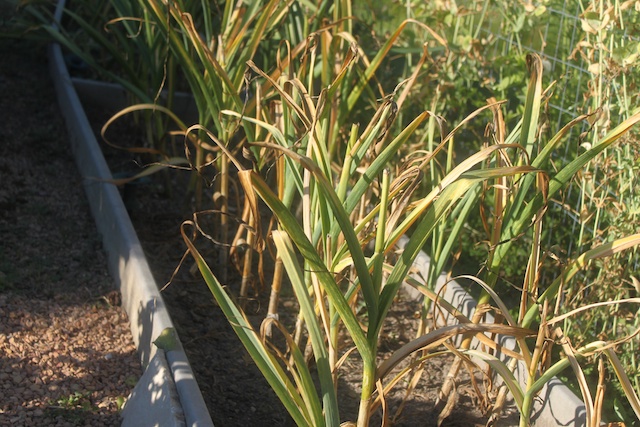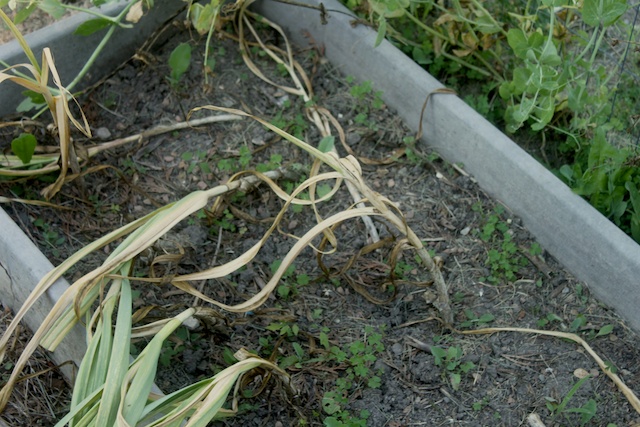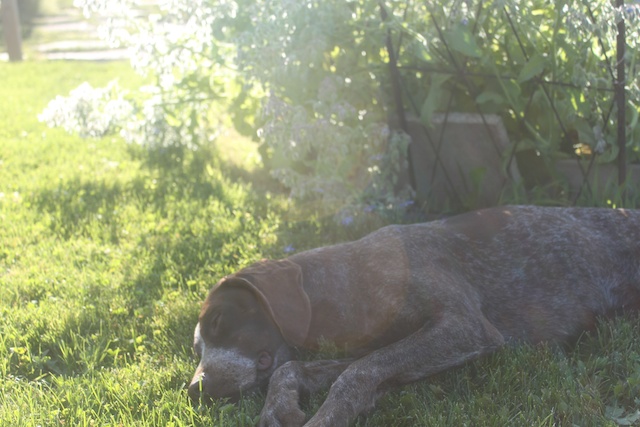 (you may disregard last photo. Couldn't help myself)
Crazy how that works.
All the rain this year really threw me for a loop when trying to decide the right time to dig it up. As a result, I think I waited a bit long for the softneck variety. I was waiting and waiting for the soil to dry out. When it finally did, I said to myself, "I will dig this garlic tomorrow. Yes. Tomorrow."
And then it rained 3″ that night. And the cycle repeated itself a few times until this past Saturday when I said to myself, "The Hell with it, I will dig this wet garlic today. Yes. Today."
And I did.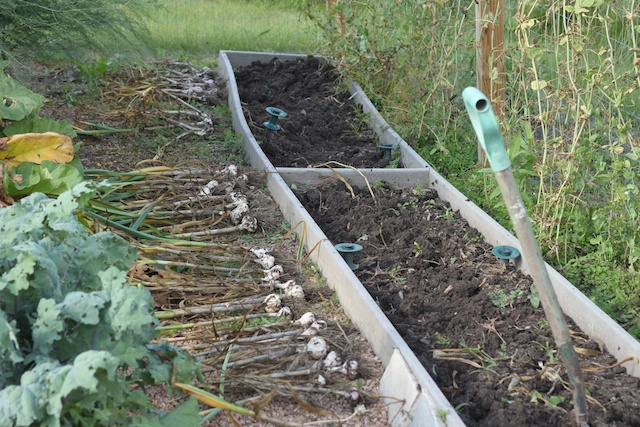 I let it dry during the day. And then — get this — I actually remembered to bring it in overnight in case of rain. Of course it did not rain, but only because I brought it in. (I firmly believe in the truth of this last statement.)
Even though softneck garlic tends to store better and longer than hardneck, I will probably try to eat the softneck first because I let it go so long in the ground. The pointy tips on some of them seem a bit soft — a bad sign for storage. They will live in our dark lower garage — a far cry from a root cellar, but the best I can do. And it seems to work alright.
I love garlic. It is probably one of my favorite things to grow. I have lost track of the varieties I grow, but I did add a new one to my repertoire called "Music." I planted the first bulbs last fall. It looks exactly like the other hardneck, so even though I kept it separate during planting and harvesting (to see if I can tell the difference in taste), I inadvertently shuffled them all together in the drying rack. So all my meticulous planning and labeling was pointless.
Just like it always is.
I just hope that makes someone out there feel better.