Grandpa Hank is my father in-law and this is his old-time salad dressing for fresh-from-the-garden lettuce — which I just harvested yesterday. I suppose I could write this as a Meatless Monday recipe, but I didn't because it really isn't enough for a meal. But it IS the only way my kids would ever eat salad. Ever. Really.
They are finally starting to break out of the "Grandpa Hank Salad" rut, expanding their repertoire to Caesar and Ranch, but it is always exciting to harvest our first lettuce of season. We've had cool, cool weather, so the lettuce was amazingly mild.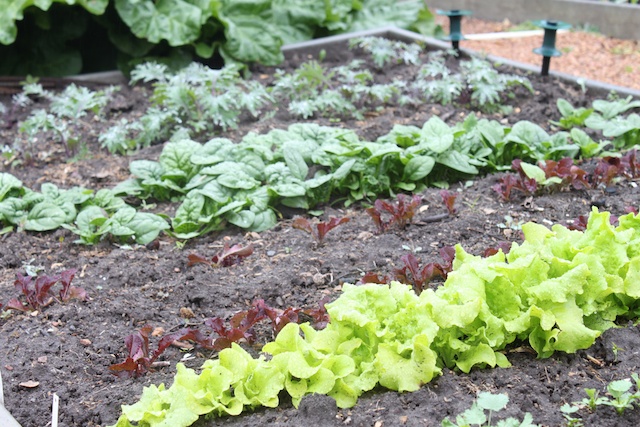 I confess that I hate to wash lettuce. It really is a pain. I did get a new Zyliss salad spinner, that I like a lot better that my old one (I think it was a Copco). The Zylis uses a string to spin the lettuce versus the Copco's large plunger button on top. And while I don't know how long the string mechanism will last, it seriously spins those greens amazingly fast. Plus I love the green color. It makes me happy when I'm doing a job I hate.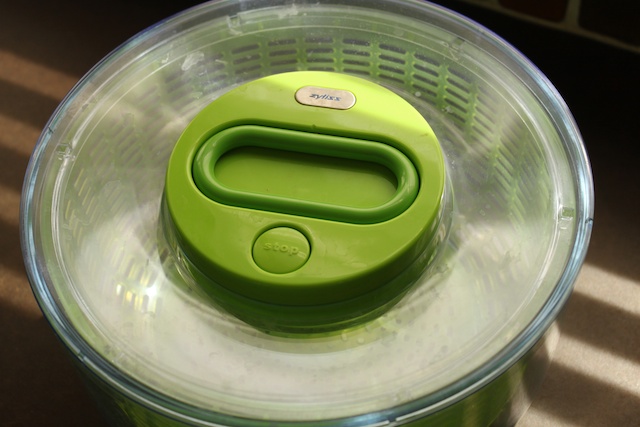 Hate is a strong word. Just ignore me. I'm an embellisher.
But I do hate cleaning greens.
Anyway, this is a salad dressing for tender greens. It doesn't really work on tough, strong greens. At least I don't think it does. And it is really, really good. When no one is looking, I often steal a sip of it. I could drink the stuff. But if my kid's try to do that, I scream at them at the top of my lungs: "GROSS! That is DISGUSTING! Don't let me see you do that AGAIN!"
Hypocritical. Yes, I know. Don't remind me, as I am well aware of the deficiencies in my character.
Try this salad topper on some nice tender greens. And tell me if it isn't the best you've ever had.
Grandpa Hank's Salad Dressing*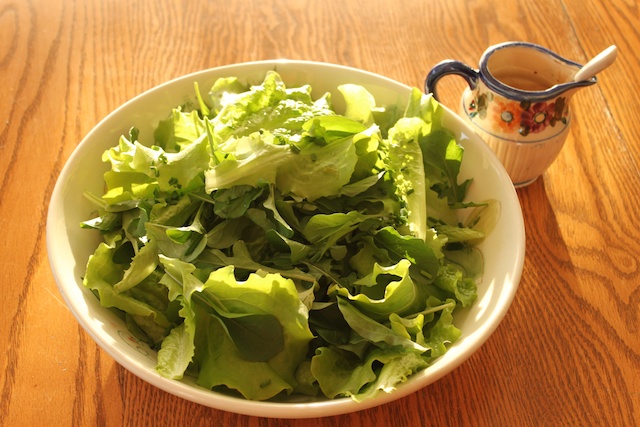 As always feel free to monkey with the quantities. When Granola Dave makes it, he uses way less sugar than me. I just taste it and add it until I want to drink it right then and there. Then I know it's perfect. I suggest you do the same.
5 T half and half
1 T Balsamic Vinegar
1 heaping tablespoon sugar.
Mix together and serve over garden lettuce.
*I just thought of something. I changed Grandpa Hank's Salad Dressing years ago. from the regular vinegar that his called for to the balsamic vinegar that I love so much. You can use which ever you like!