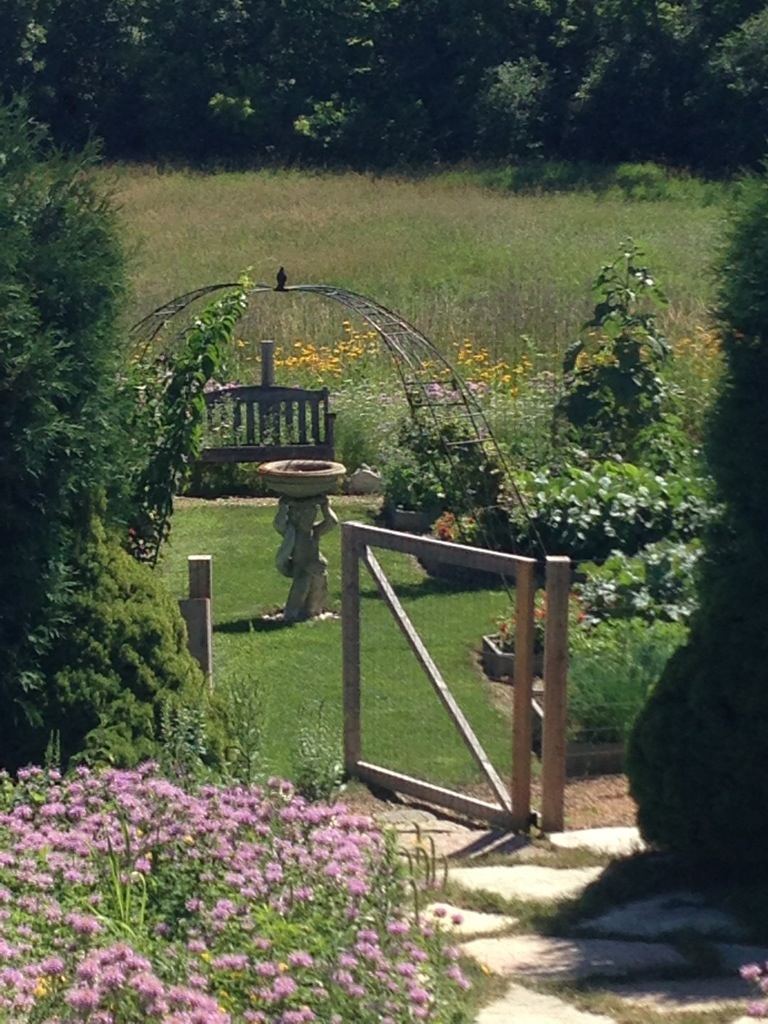 Remember me?
I have no excuses. I won't even try. But as easy as it has been to use up the time freed by not posting my shenanigans here, it's simply impossible to not share pics of the garden this time of year.
And what a year it's been.
Surprise! Carrots are ready!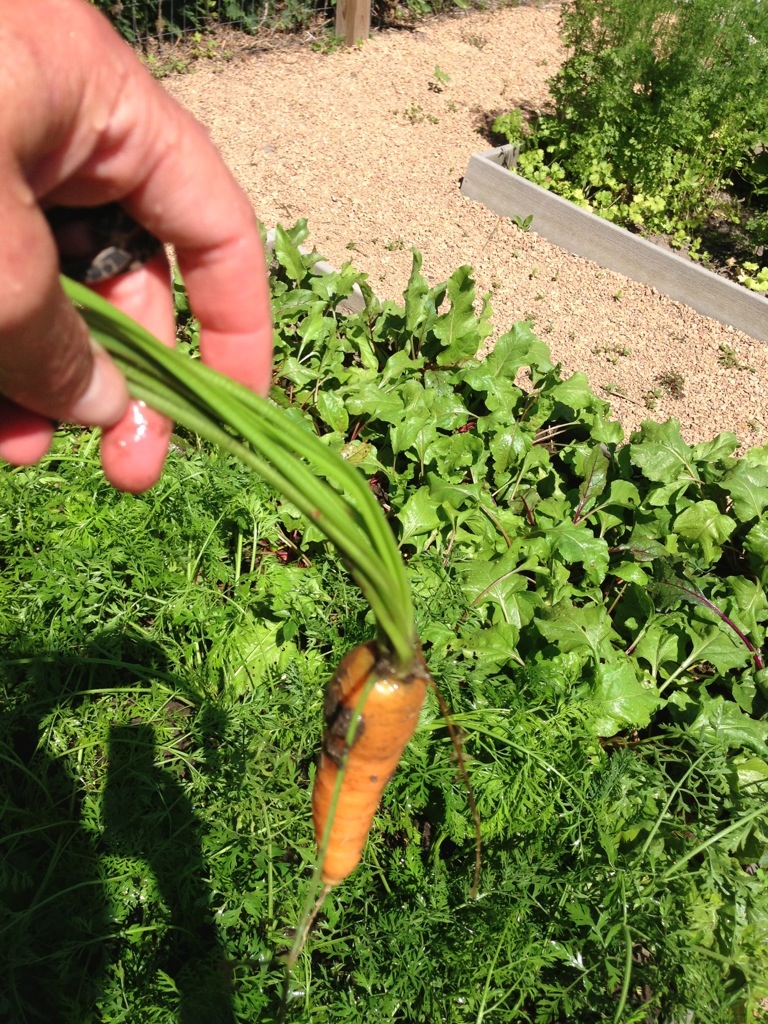 The Monarda (Bee Balm) in the prairie is breathtaking right now. Even if you aren't keen on purple.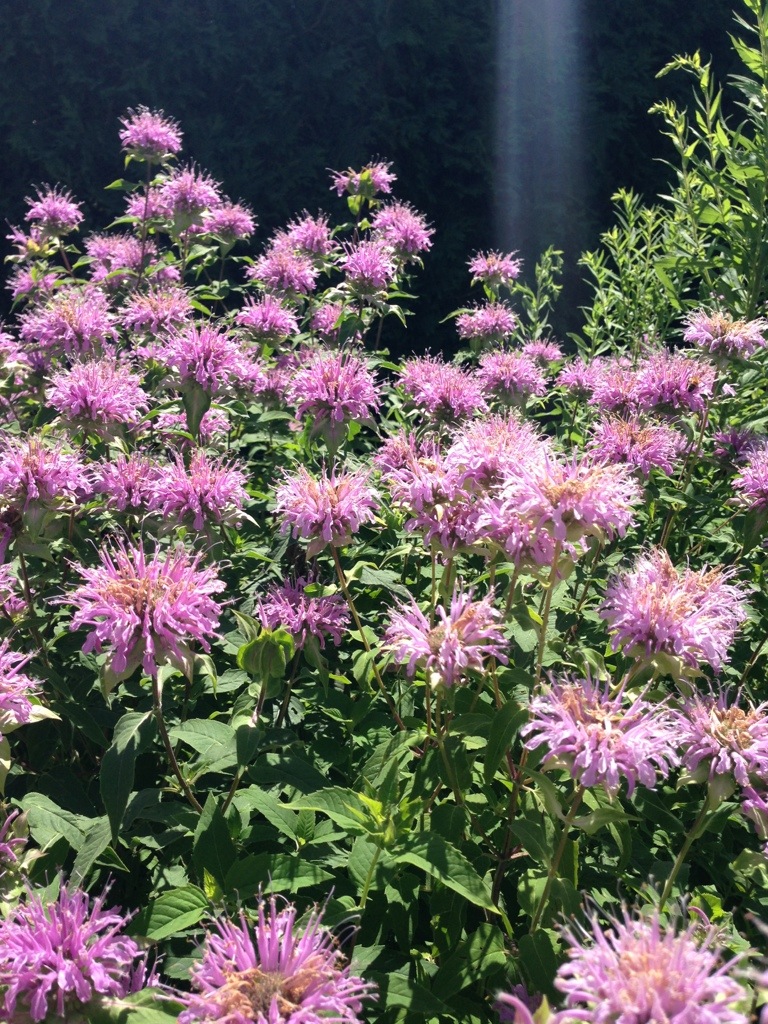 Something is missing from my brassicas this year. Can you see what it is?
Holes! Made by the ubiquitous cabbage worm/moth. Why? I have no clue! They simply are not here this year. I will not be heartbroken if they don't make an appearance. I'm loving it! These are my Brussels sprouts. Aren't they gorgeous?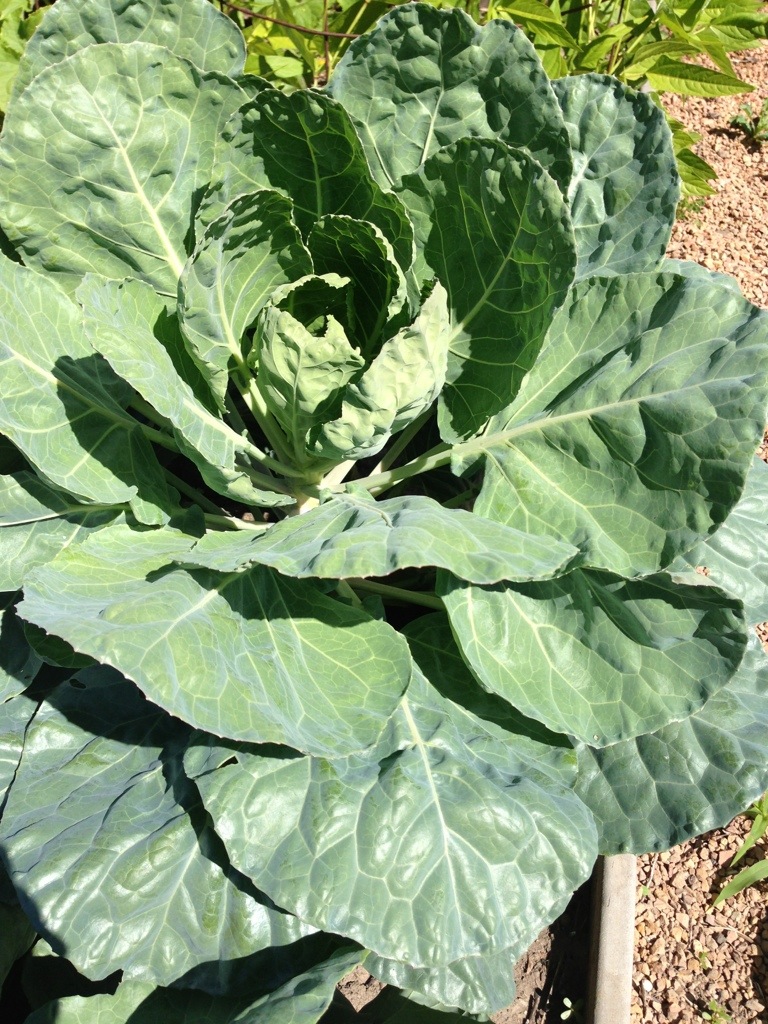 And this is the kale. I thought I was planting mostly Nero Black Tuscan, but it looks to be mostly Red Russian and the curly variety.


Here's the popular edamame. After a rocky start from leaving the electric fence turned off just one night (bunnies!) I had to replant. It's finally doing well.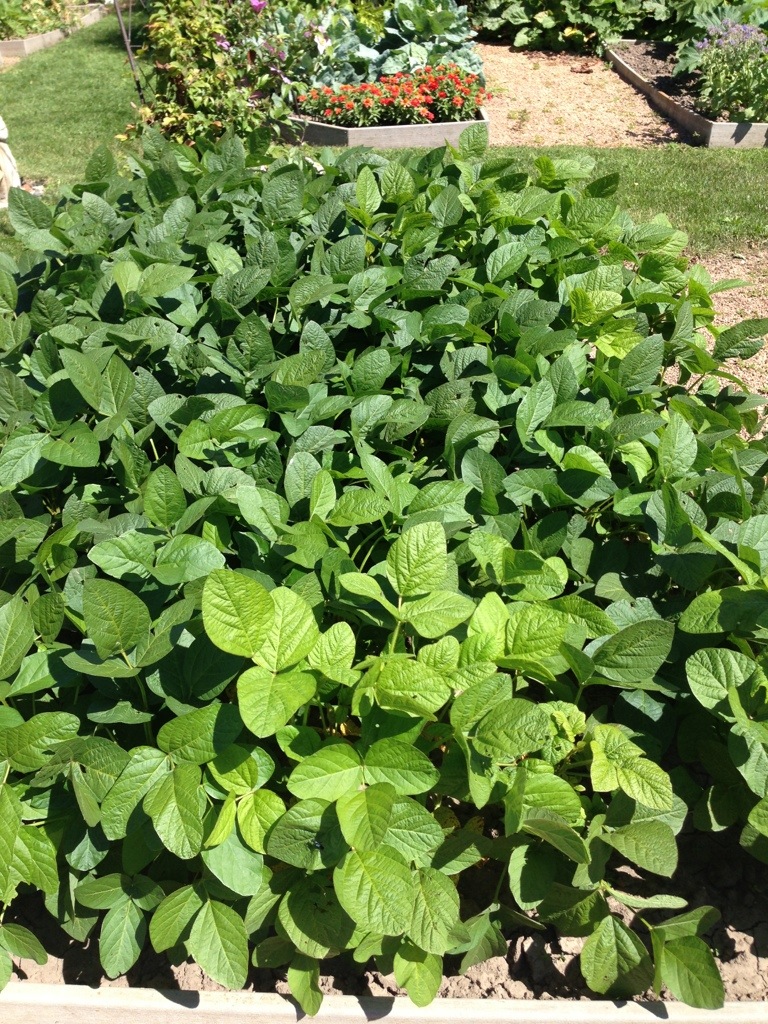 Here's a view of onions and tomatoes. The onions are SO LATE. Course, I didn't get them planted until late May but still. They look marvy. Very excited they are all standing upright and haven't bolted. I haven't had a good onion year in at least 3 years.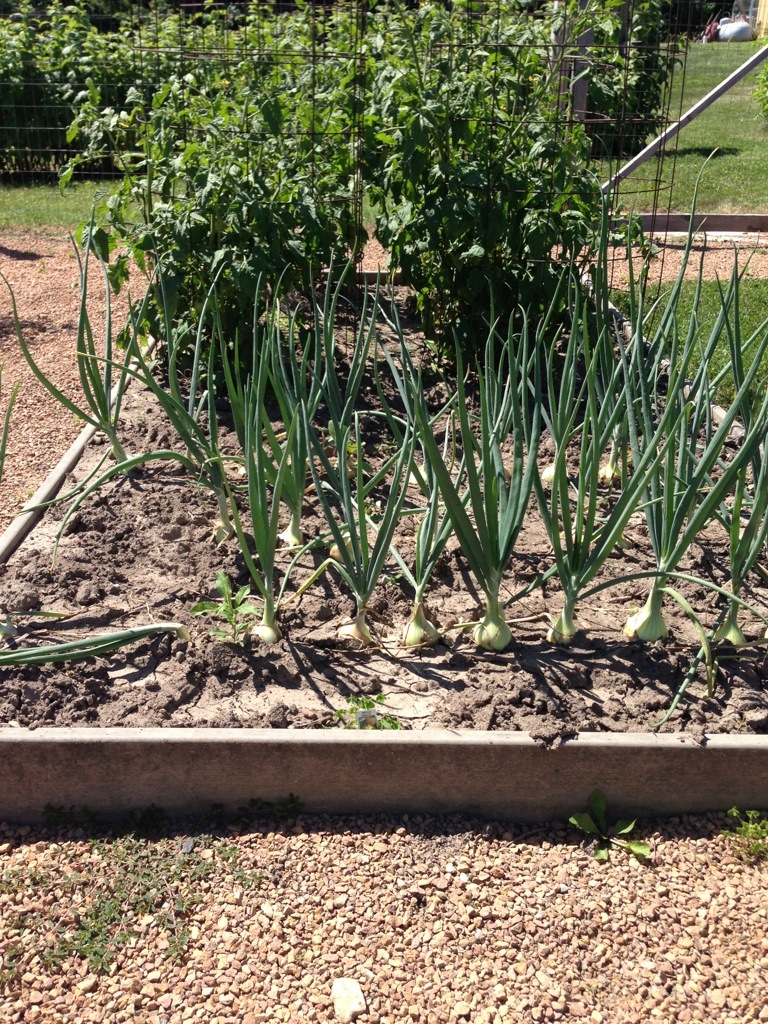 My pretty (rotten, lichen-covered) bench. The blue in front is borage (haven't cooked with it, but just found a recipe for borage ravioli and might try it). The feathery white flowers are actually cilantro gone to seed. I love how it looks and that's where I get my seed (and coriander for cooking!) for next year.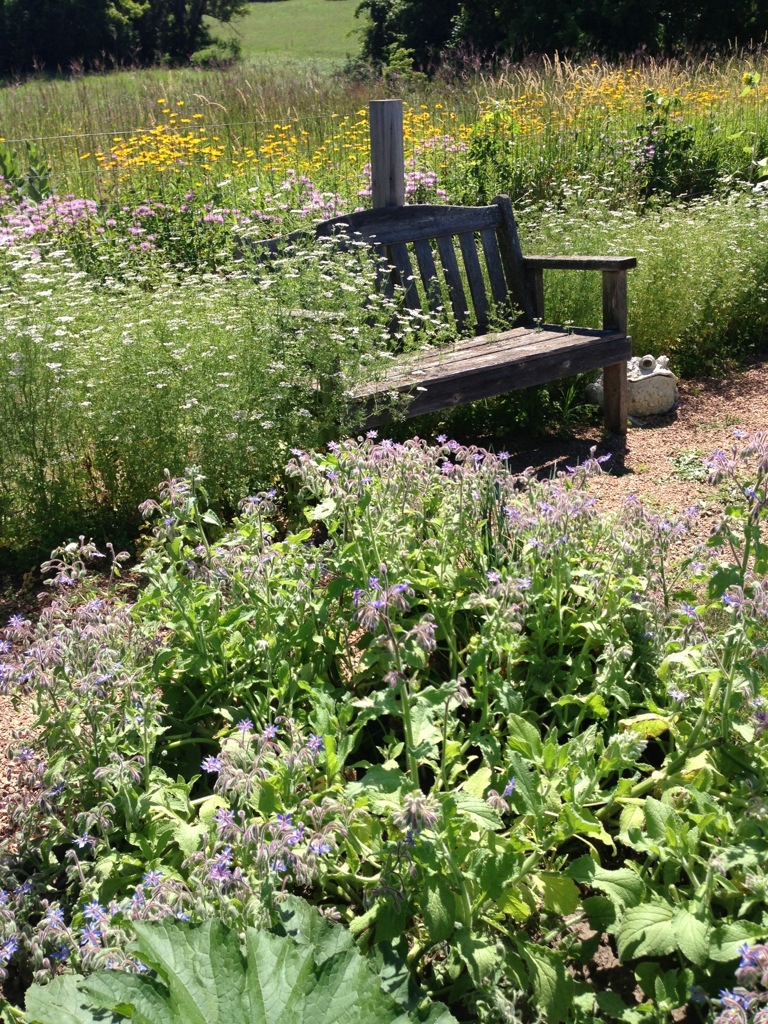 Hello, asparagus! Just who are you trying to impress?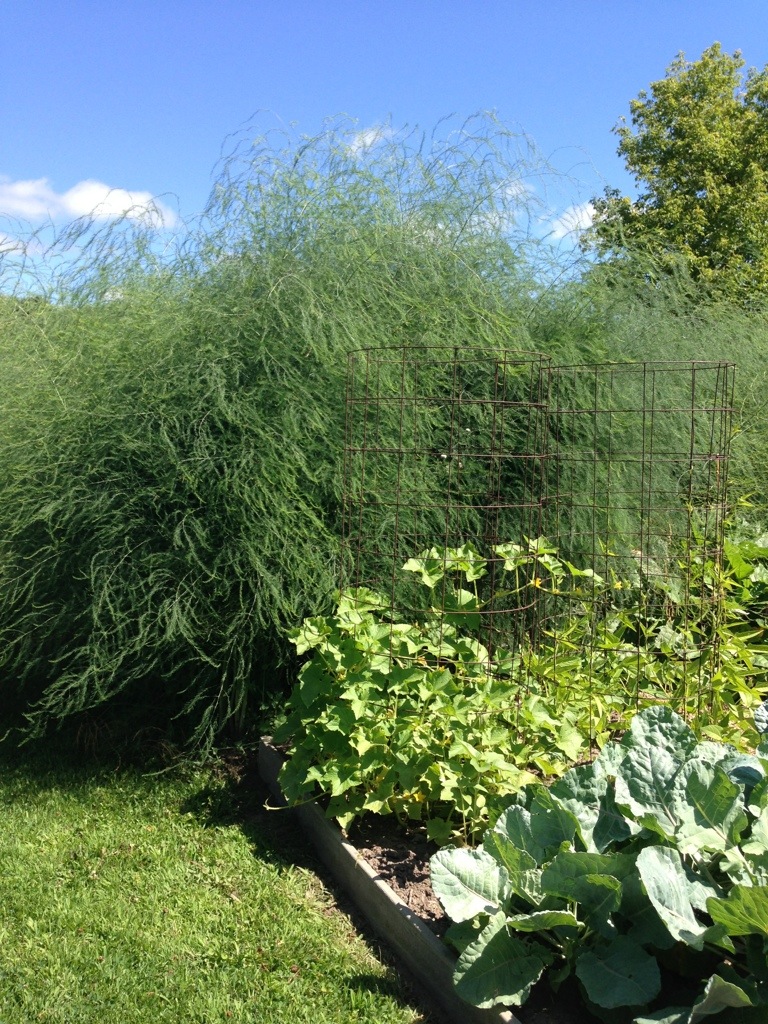 More onions. These are the reds.
I realize I didn't get any shots of the tomatoes. I'd run take some, but I'm trapped on a fishing boat pretending to be a good wife. (In fact, that's why this post looks so funny — I'm doing it from my phone!) The tomatoes are… Struggling to catch up after a very late spring, a later summer, and most currently: nighttime temps in the 40s. Thankfully I bought a large Early Girl to plant or I wouldn't be looking at a fresh tomato for at least another month. I still have two (out of eight) plants without a single tomato! 🙁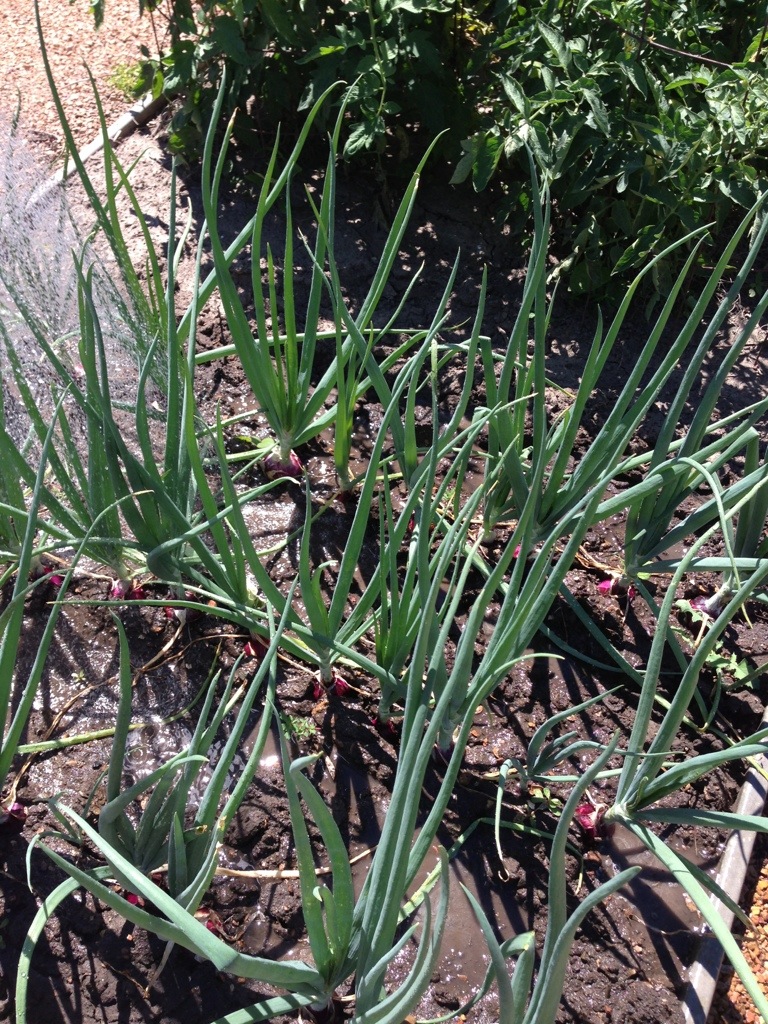 Very excited to see what colors these sunflowers are! As usual, I don't remember what I planted.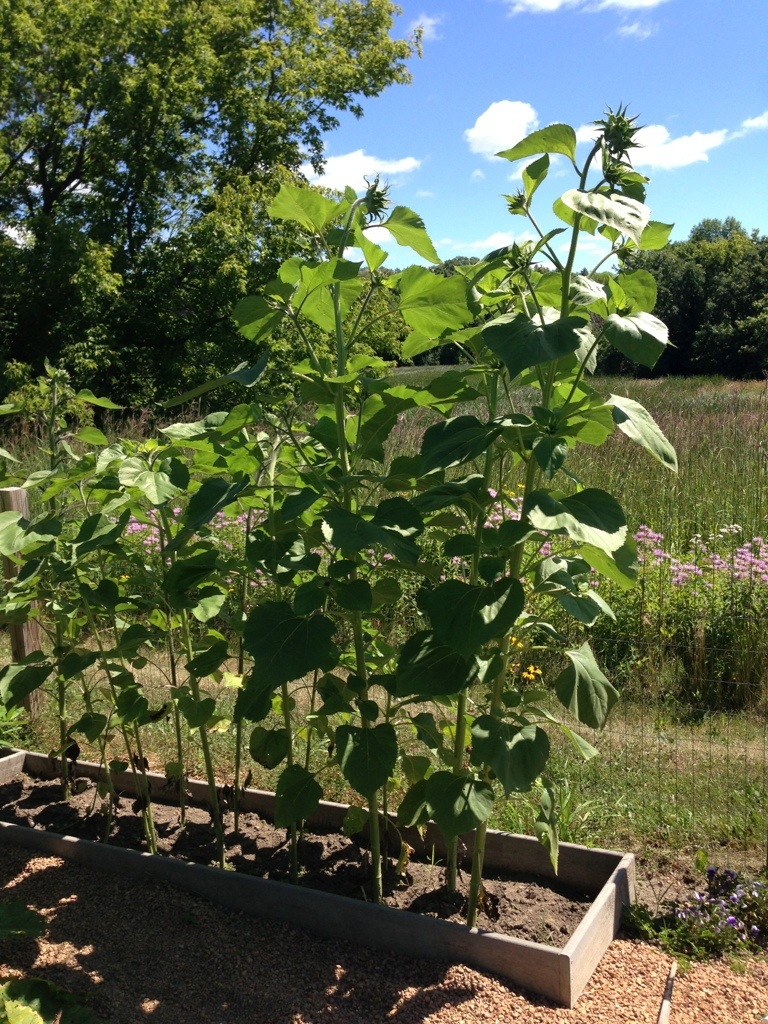 Arugula: how I do love thee. There is no more simple thing to grow than you. I love you more than lettuce. But maybe not cilantro.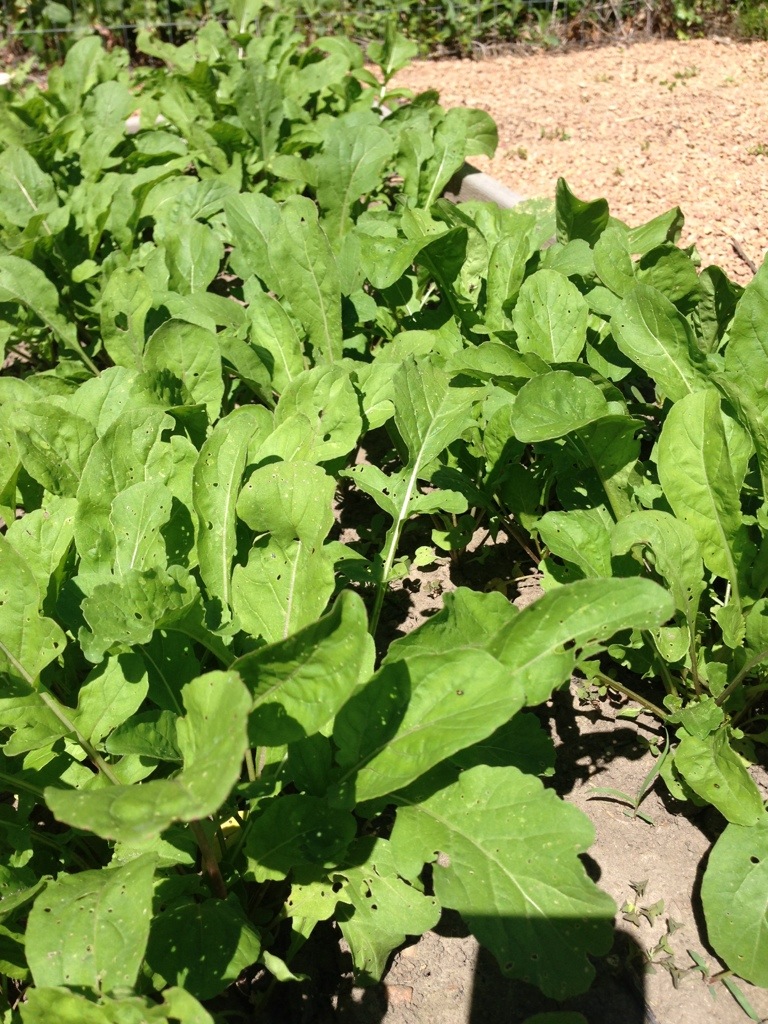 So that's it for now. On a side note, there is a movement for National Kale Day! In honor of a post I wrote of the same name, go like it on Facebook and help them out: https://www.facebook.com/nationalkaleday.