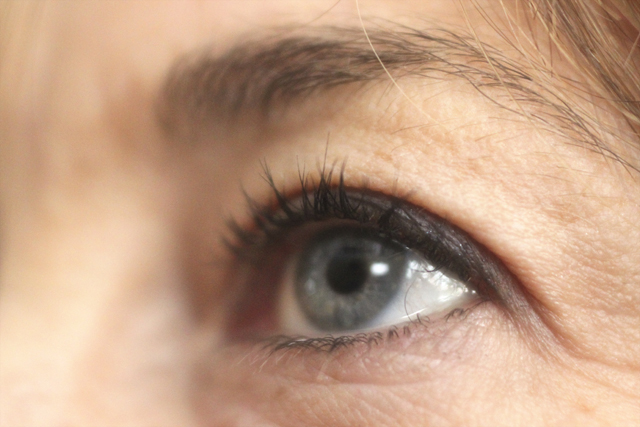 You think I'm kidding?
I'm not. Pixi mascara doesn't just look good, it is a time machine. It has opened doors I thought long closed. I, my friends, am a new person.
First, and most importantly, Pixi mascara allows me to stop manically curling my lashes. Before I discovered it, I would probably grab the eyelash curler 3 or 4 times a day, depending on how often I crossed paths with my make-up bag, and pop it over my stubborn lashes and squeeze, squeeze, squeeze.
Because, you see, my lashes would not stay curled. I tried what seemed like every mascara under the sun. Nothing worked for more than 15 or 20 minutes..
I have such straight lashes that tend to point downward, into my eyes. So I'm not just giving them a 45 degree bend, I'm trying to to achieve a 180 to 270 degree curve. Of course it never works. Here's a pic using my previous brand of mascara after only a couple minutes. Not too impressive.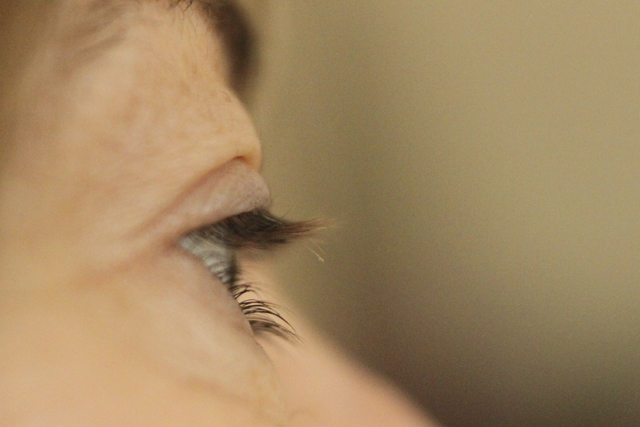 Now granted, I don't spend a whole lot of time on this. I don't really wear that much make-up. To my make-up-artist in training, I'm all but a blank slate: "Put some make-up on, Mom."
"I AM wearing make-up!"
(and I really am.)
When I asked her to take these close-ups, she said "Pile it on. You can't even see it!" Whereas when I actually saw the close-ups I was appalled at how much there appeared to be.
There were many other things I was appalled by, don't get me wrong: the hooded lids, the crepe paper skin, the stray eyebrows, etc. etc. But whatever.
After about 15 years of using various mascaras that allowed my lashes to stay curled for about 10 minutes before pointing straight out, I picked up a tube of Pixi at target.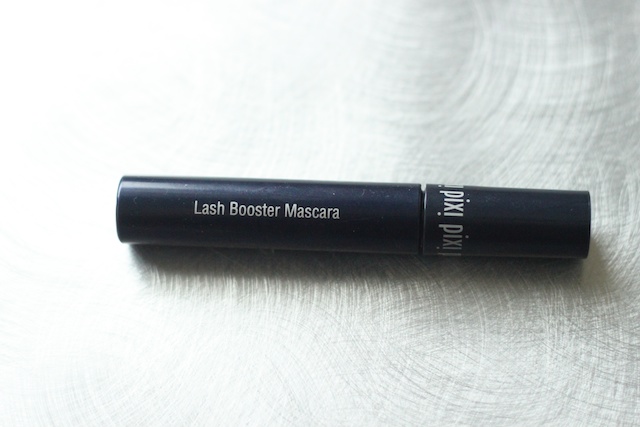 It's not Target-cheap though; it was $18. I was aware of the Pixi brand (and their prices) after having switched from Benetint to Pixi cheek gel several years ago based on the simple virtue that Pixi's clear red cheek gel looked like Benetint, but didn't come as a liquid in that Godforsaken glass vial — which I had, on more than one occasion, broken all over my bathroom floor.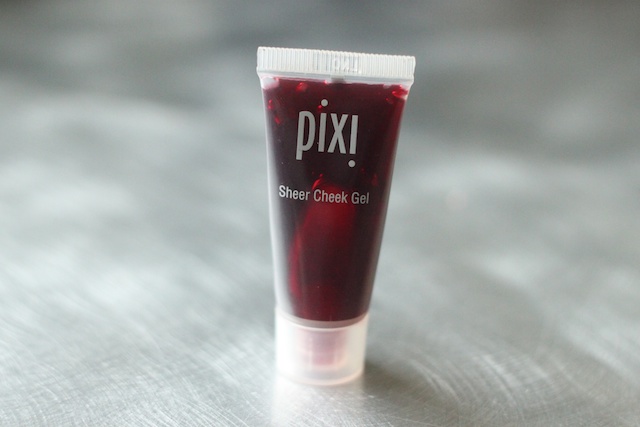 Not only did the Pixi cheek gel work just as good, it took up less space in my bag (always a plus) and never dripped on my boob when I applied it (don't underestimate the importance of this). In short, I love it. I'm on my second tube and each lasts over a year. Well worth the price of $18 — yes, the same as the mascara.)
So, I'm sure you are wondering how Pixi mascara saved my life. Now that I'm knee deep into this story, it does seem a bit heavy-handed, "Saved my life…" How about "Changed my life?" Let's go with that.
Anyway, I do a lot of standing around in the make-up aisles at Target, but not a lot of buying, because frankly, it all seems rather pointless at 46. Sort of a lost cause… Ironically, late last year, I was mailed a Pixi catalog. A tiny little booklet of marketing wonder promising the most amazing (and ludicrous) things. I read it cover to cover. I was absolutely absorbed by it. I don't know why. Maybe it was the first person testimonial format they used. Maybe it was wishful thinking. But still.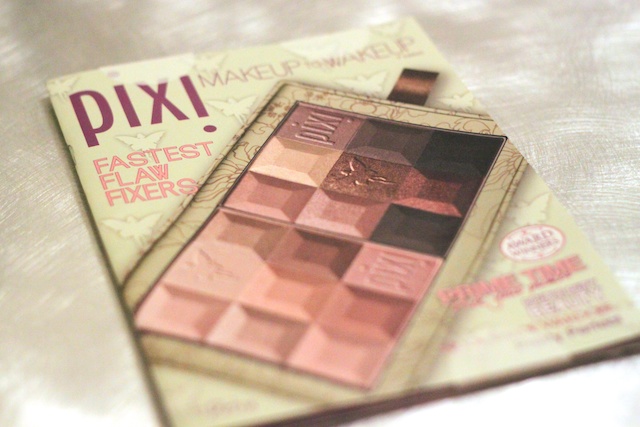 I come from an advertising background. I'm jaded. And I'm old. I've been around the block a few times.
So, in the end, I believed none of it. Not. A. Single. Word.
Until the mascara.
Until.
The.
Mascara.
The catalogue said, and I quote: "lash-lifting," and "With my straight lashes this is the ONLY mascara that holds the curl all day."
I didn't believe it. The fact that I still bought it had more to do with the fact that I had hemmed and hawed over the concealers and brightening creams I had read about in the catalogue for so long, couldn't decide on any of them and grabbed a tube of mascara instead. I actually needed new mascara and I figured, "How bad could it be?"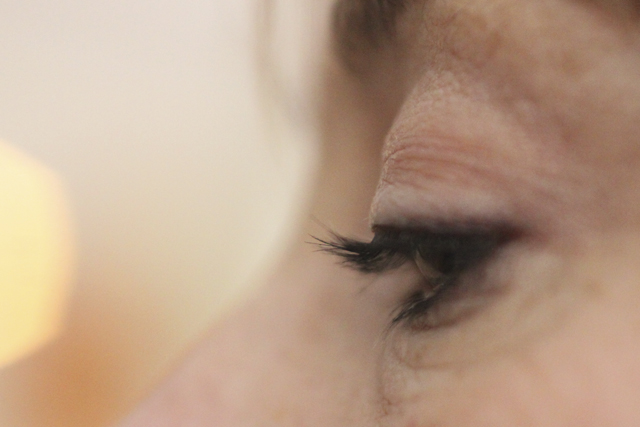 Now, I could write the testimonial for the catalogue. I could be the spoke person.
The problem is… now… I am finding myself… wanting to believe everything I read! Covergirl Simply Ageless! Yes! Maybelline Highlighting Concealer! Yes! I'll take two! …wait, isn't that an oxymoron? Highlighting Concealer? never mind… Unibrows Worry Line Divot Remover! Yes! I mean, no, but I wish.
So you can see my dilemma, can you not? I'm a changed woman. But this is not necessarily a good thing.
[UPDATE TO POST ON 1/21/2012]
Well, now I know what interests you guys. Man, what a bunch of make-up grubbing lunatics you are.
Anyway, in my haste to get this ridiculous entry posted, I left out one teeny weeny detail: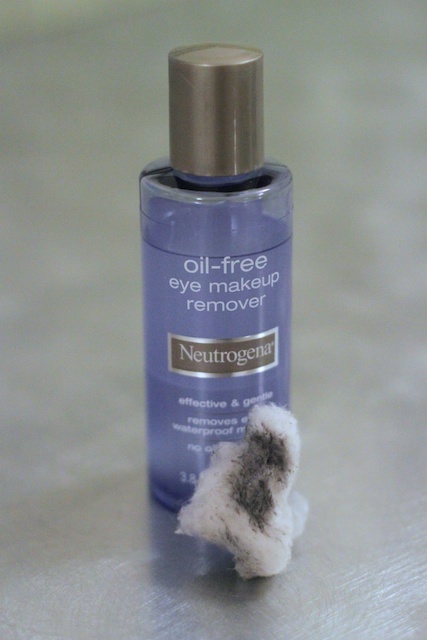 If you haven't yet run out to Target to pick up the Pixi, add this to your list.
You will need it.
Happy Shopping!