Christmas Card Retrospective 2006 – 2009, aka "the Really-Big-Pictures" years.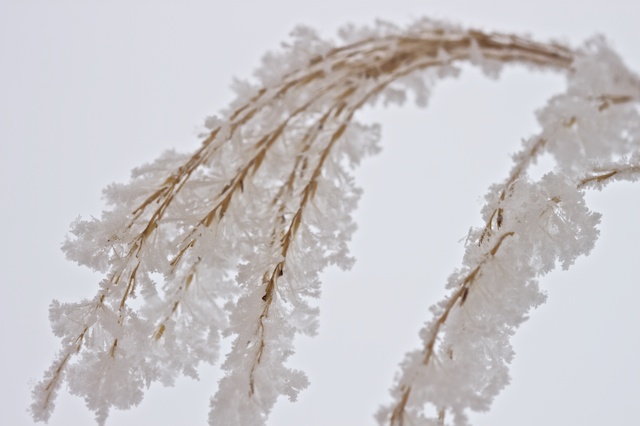 OK, well, I lied. But not intentionally. 2006 was not a really big picture. It was a really bad picture. I look like an 80's rock star. A male one. Dave looks like an ax murderer. But the kids looked OK, I guess.
I've never understood the photos of just kids. All you people who just send photos of your kids. You drive me crazy. I want to see YOU! My friends! And compare age lines and gray hairs.
You take all the fun out of Christmas.
Or maybe you are just scared of sending a bad picture. But when you got people like me, willing to send out photos like this, how bad can it be?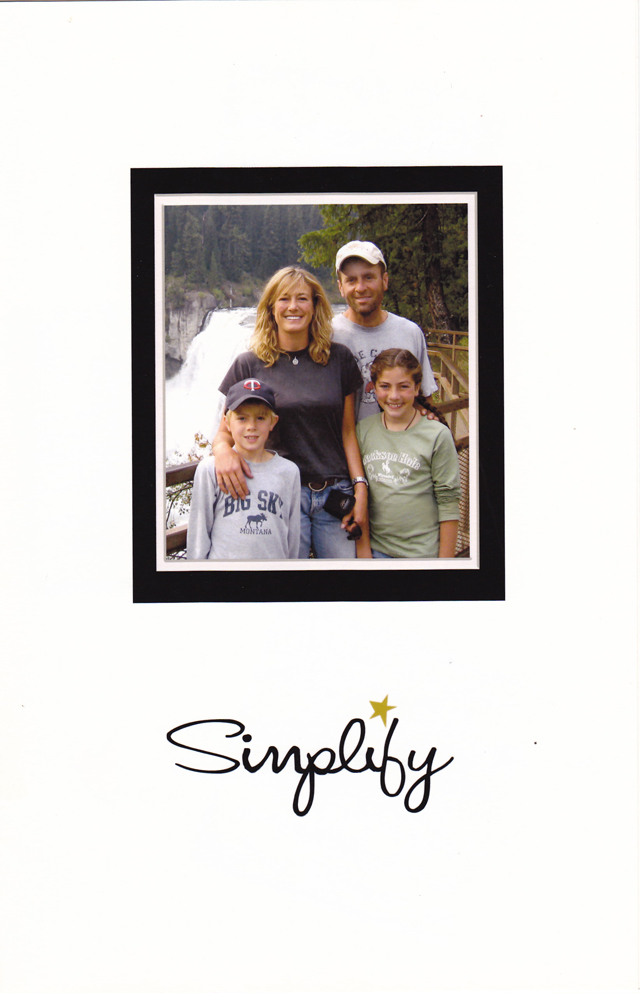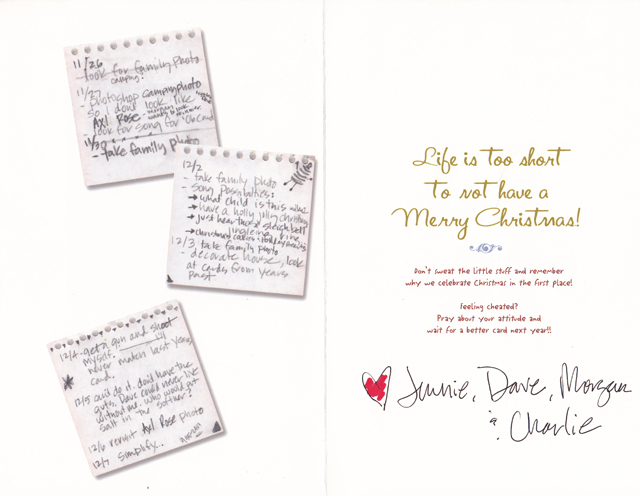 It was a really stupid card. Not funny at all. The concept was good. But the delivery lacked clarity.
You probably can't read the notes, which is probably a good thing. It was just supposed to be my "to do list" starting in November and going into December, all the while trying to find a good family photo. You know, to justify my sending out cards with the photo I used.
Anyway, let's not belabor it. It was a miss. Let's move on. Things do get better.
2007 was a great picture. I couldn't recreate that if I tried. It was just a self timer on a hike in Wyoming. Dumb luck. I think it's my favorite photo. There's always a lot of yelling at me as I situate the camera on some wobbly rock or stump and run back to get in the picture. They just don't realize how talented I am.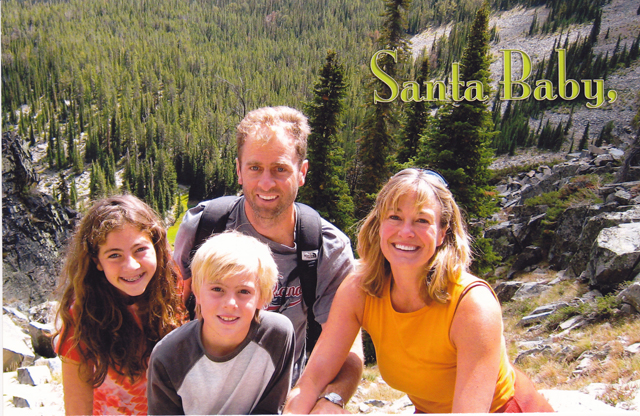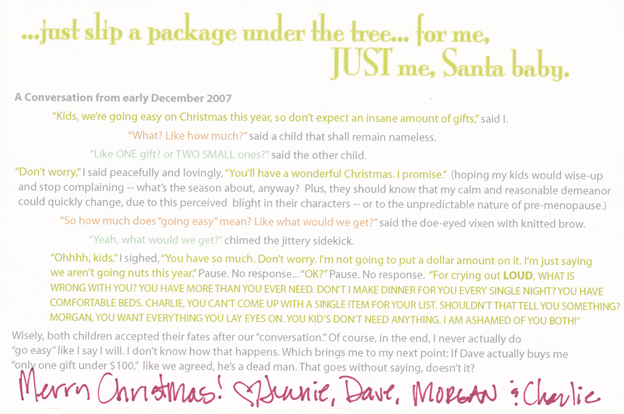 I had moved on from writing new lyrics to just picking sort of a "theme song" and wrapping the letter around it somehow. This letter is probably one of my top three personal favorites. As I sit here typing this, I can remember the very conversation I was speaking of. So in case you were wondering, yes, it was alllll true.
2008 was another self-timer, summer vacation, family photo. A true miracle of epic proportions. We were in Glacier Park at the top of a mountain at a tiny lodge that you can only hike to. I had just dunked my entire head into a glacial stream to cool off. And my hair dried like that! If that isn't a miracle of epic proportions, I don't know what is.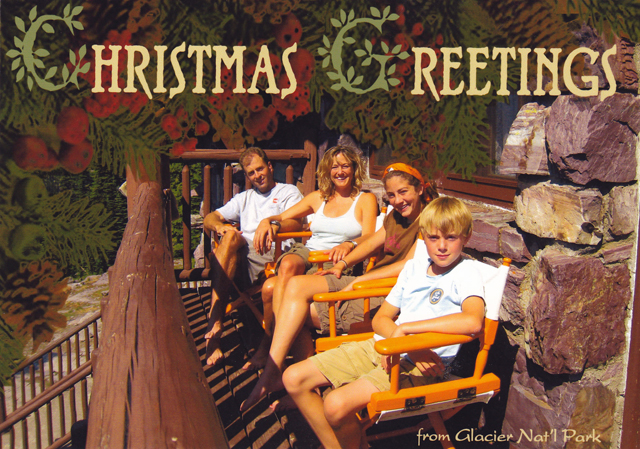 And now for the letter. My all-time favorite letter ever!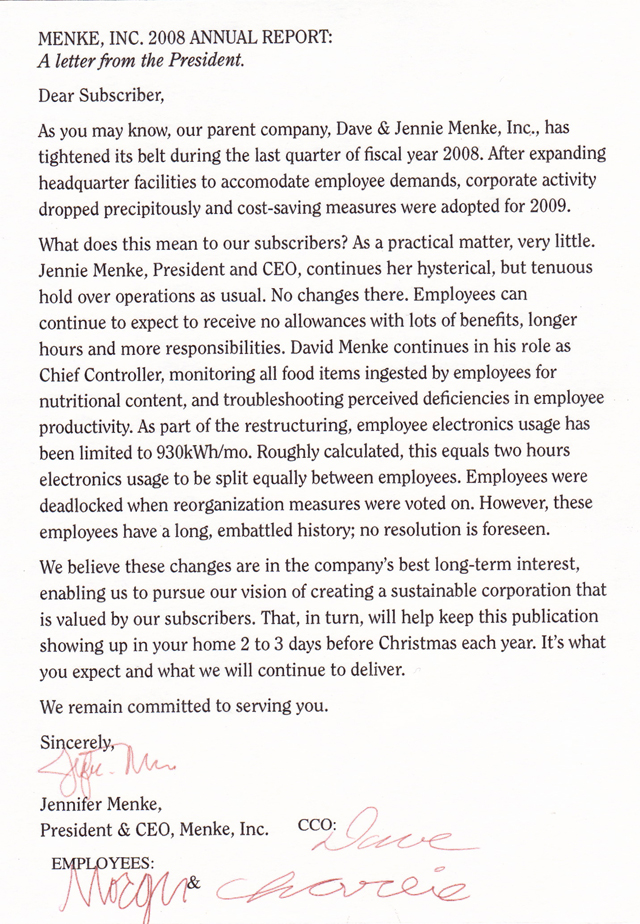 It was brilliant. A work of art. But here's the sad part: not everyone received it. The Chief Controller, deeming it too sensitive for the general public — and even some of our members — withheld it from select recipients. So reading it here is actually, I don't know — maybe against the law? It's like WikiLeaks!
Seriously though. He took the letter out of some people's cards. …But you'll read all about that in 2009. I really don't give the guy a break ever. Poor Dave. And I really mean that. I'm a true trial.
But a fun one.
2009 was a cool picture just by accident. Who knew regular old white lights would look like THIS out of the camera?!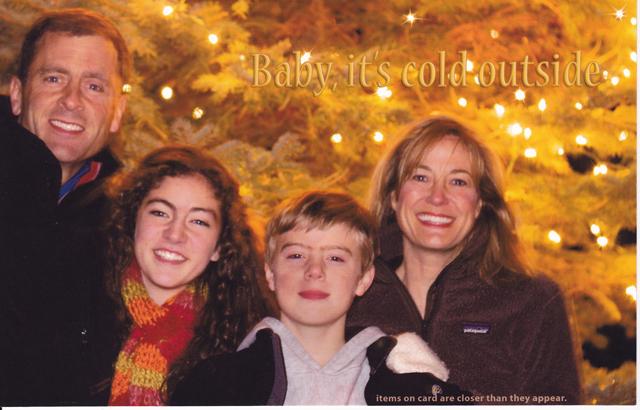 (I love that bit at the bottom of the photo. We do look scarily close, don't we?)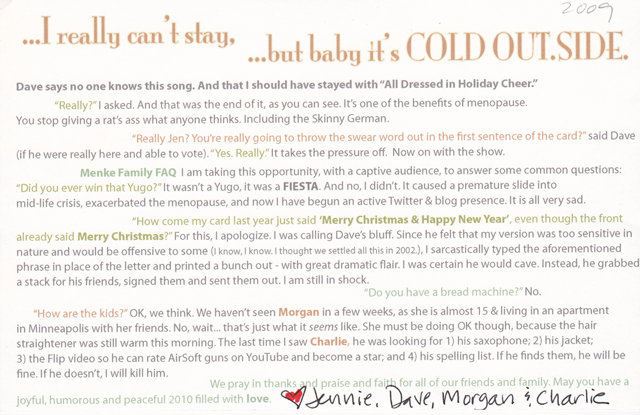 As you can see, I stole the format from the 2007 card. I figured no one would remember. Of course that was before I ever thought that I'd have them all lined up in a row on a blog post. Oh! The things we can think!
And to think this all started with the Fiesta Movement. The blog, I mean. Not Christmas. 2010's cards brings that full circle. But you will have to wait until Christmas morning to open that package!
Tonight is a special night for quiet and rest. For snuggles and love. For peace and forgiveness. For unto US a CHILD IS BORN!
Merry Christmas Eve!