Basil "Ricotta" Ravioli with Sage, Walnuts and Browned Butter
As usual, a few disclaimers.
1) yet another scramble at the last minute*
2) very few photos of process
3) very tough day**
* It wasn't supposed to be a mad scramble. I had the butternut squash in the oven by 3pm to use as filling for the ravioli. However I failed to discern that my parents would be joining us and…  My dad hates squash. He seriously hates squash. I have gotten him over many other food hurdles (like an irrational fear of eggs benedict), but he has been very stubborn about squash and sweet potatoes.
**We put our beloved Buzz-dog down on Monday and while I know the show must go on — especially for Meatless Monday — my heart wasn't really in it, I spent a lot of time crying and the rest of the time writing his tribute… And I by the time I was done with that, well, I just didn't give much of a rat's ass about taking photos of the recipe's progress.
Anyway, regarding the necessity for a last-minute butternut squash substitution — you will love this — I found a ravioli filling in a cookbook that called for ricotta and basil. I had neither ricotta or basil, and since we all know _____________ (please fill in the blank), substitutions were necessary.
Morgan was groaning, "Mom, just go to the grocery store. Why won't you just go to the grocery store?!" While my mom was saying "Oh for crying out loud, I'll go to the grocery store, what do you need?"
blah blah blah
We don't need no stinkin' trip to the grocery store! We have COTTAGE CHEESE, for heaven's sake. It's the same thing! (Morgan said, "It's not the same thing!") And for basil, I have this handy SQUEEZE TUBE STUFF, circa May 2009! **more pissing and moaning from the 15 year old**  **more reprimands from the mother**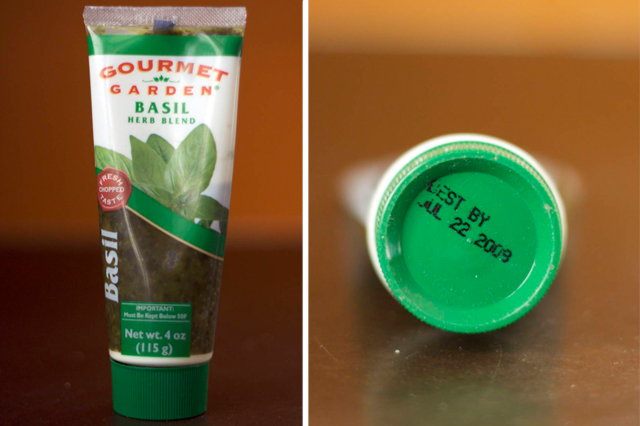 Ignoring their pleas, I zipped cottage cheese around in the food processor to make it more like ricotta and tasted the "fresh" basil paste. Seriously fine. No mold. Tastes like basil… Check. Check. I whipped the pasta dough up in the food processor, and got the pasta roller out.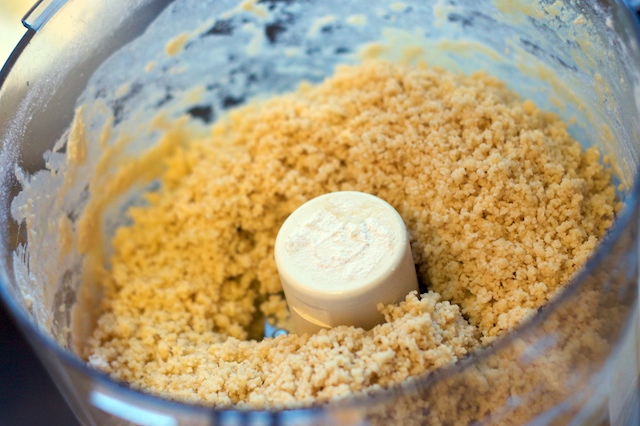 Meanwhile, my mom and dad, sipping their wine and seated at the island watching me, finally asked, "What are you doing? …Are you making homemade pasta?!"
Seriously people, this is what I deal with. I mean, what did they think I was doing?
Certainly, it takes more time than buying it at the store, but once again — and repeat after me — then you can't BRAG ABOUT IT and ACT SMUG. Isn't that why we cook?
The whole ravioli making process took an hour, start to finish, and that includes making the sauce, setting the table, dealing with the stupid butternut squash and heating up a baguette and some kale from the freezer. An hour. That doesn't really seem that bad for homemade ravioli, does it?
One more thing: The sage I used was from my freezer. Last fall, needing to cut back my gangly sage plants before digging out for the winter, I just threw whole branches into the freezer. I had completely forgotten about them until a couple weeks ago when I was trying to organize the mess and found them. I was too lazy to walk up to the barn to cut fresh sage (which isn't looking so great this time of year anyway) and used the frozen leaves. They worked AWESOMELY. (Did I just use the word awesomely?) You could not tell at all. So I will be cutting more sage for the freezer next fall!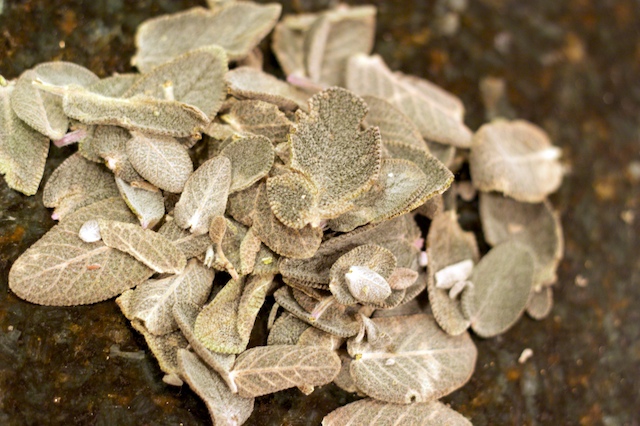 Fresh Pasta Dough
6 eggs (or as needed)
4 cups all purpose flour
2 T olive oil
Split into two batches when making in the food processor to ease strain on the machine. Process 3 eggs with 2 cups flour and 1 T oil until moist and crumbly. When squeezed it will form a ball. If your dough is too dry, dribble water in by the teaspoon until the right consistency. Briefly knead until ball forms a cohesive mass. It doesn't have to be perfectly smooth. Then process the other half. You will then have two large balls.
Split balls into four equal pieces and cover with a towel until ready to roll.
Follow directions on pasta roller. And roll to a thickness of "6" (one less than the thinnest setting. Set sheets aside on a lightly dusted surface and cover with a towel until ready to fill.
Basil "Ricotta" Ravioli Filling
(makes 48 ravioli)
Leaves from one bunch of basil chopped fine (OR 3-4 T basil paste)
1 T olive oil (omit if using basil paste)
2 cloves garlic confit (or 1 clove fresh, minced)
1 1/2 c ricotta (OR use cottage cheese and process in food processor until curds are broken up well)
salt and pepper to taste
Mix ingredients together.
Place one rolled pasta sheet on work surface and spoon small rounded teaspoons of filling on to pasta sheet 1 inch in from the sides and 2 inches apart from each other in two strips (like an egg carton). Using a pastry brush, lightly moisten the pasta on the edges and in between the mounds with cold water. Cover with a second sheet of pasta and press firmly all around the edges and between the mounds. Cut with a ravioli or pizza cutter (or knife) Approximately 2 -3 inches is the best size. Store in a single layer between waxed paper in the refrigerator until ready to cook.
Butter, Walnut and Crispy Sage Sauce
1 stick of butter
1/2 cup chopped walnuts (or substitute pine nuts, pistachio, pecans, etc.)
6-100* sage leaves
Grated parmesan
Before beginning the sauce, bring a big pot of salted water to boil so that the ravioli are done at the same time as the sauce. If you have to cook the ravioli in batches, turn the oven on to 200 and store the pasta, tossed with either the finished sauce or some olive oil in the oven until all the pasta is ready. Then re-toss and serve.
For sauce: in a large saute pan, combine butter, nuts and sage over high to medium high heat until the butter melts and begins to brown and the sage turns bright green and crispy. The key to the flavor of sauce is that the butter MUST begin to turn brown, but over brown. Immediately toss with ravioli, top with parmesan and serve.
* I'm only partly kidding about using 100 sage leaves. We love them. The kids hoard them. And I never seem to have enough. The recipe called for 6. I used the big pile shown in the picture above.