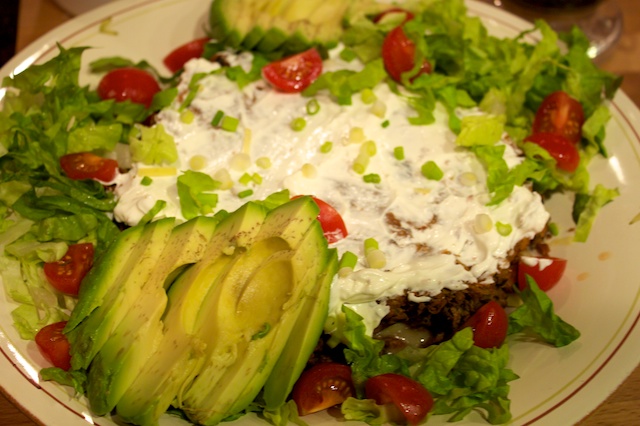 And Valentine's Day wrapped up in one.
Dave gave me two cookbooks for Valentine's Day. One was an Indian cookbook and the other was a vegetarian cookbook. Which proves that even though he is pissing and moaning about Meatless Mondays, he is – in fact – encouraging me to continue.
I was very excited. I made an Indian pork dish for our Valentine's Day dinner. I know that sounds like an oxymoron, being that most Indians don't eat pork, but apparently a few in the south do (The Christian ones, the recipe states). It was delicious. Even my daughter's friend — a notoriously picky eater — liked it. And that's saying something.
So, for Meatless Monday Seven, I decided to cook something out of the other one. The vegetarian one. Both cookbooks have lovely pictures — a must, for me. I know there are many, many, many fabulous cookbooks that don't have pictures. They just don't appeal to me anymore. Maybe I don't have the time to really delve in. I don't know. I judge cookbooks-by-their-covers and that's all there is too it.
The point is, these both had lovely pictures.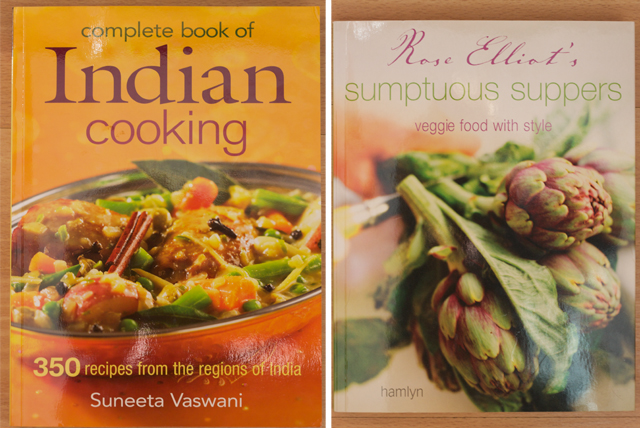 However, after cooking out of both. The Indian is in the lead. The vegetarian one has two fails so far. And I'm wondering:
Can I return it and say I don't like it after having used it? Like you supposedly can with make-up you have already opened? Even though I don't actually return make-up I have already opened and hate? Because it just seems wrong? Then I'm mad and vow to stop buying make-up at the drugstore from now on. When I should just return it. Anyone else suffer this same madness? Madness as in — mental illness?
Anyway.
I wonder what Barnes and Nobel would say if I brought it back and said, "The cellophane noodles called for in the recipe for Thai Spicy noodles are clearly NOT cellophane noodles in the photo. I want my money back!"
Because that really bugs me.
Don't take a picture of the finished dish and make it look better with different noodles than the recipe calls for. That's FRAUD!
Being that I am generous and forgiving in nature, I did not give up on this cookbook for that obvious failing. I generously cooked not one, but two recipes from it: 1) Refritos Gateau and 2) Sage Buttered Parsnips.
Let's start with 2), because it's faster: Sage Buttered Parsnips are, well… sage. buttered. parsnips. That's the "recipe." Cook parsnips, drain and mix with sage and butter. I fricken' kid you not. But still I made them. I even followed the recipe for once! Oooh. Aaah. They were AMAZING. Ohh. ah. This cookbook. Is. Amazing!!
Moving on to 1) Refritos Gateau. It sounded quite promising. In the end though, it was little more than refried beans with melted cheese and sour cream. All the other stuff in the photo at the top? That was my attempt to cover up the ghastly-looking patties so that my family wouldn't barf when they sat down to dinner. I'm sure it wasn't any coincidence that caused the editors to skip Refritos Gateau when selecting recipes to photograph for the cookbook.
It tasted just fine. It was even good. It simply did not deserve 1 hour of my time when I could have just as easily opened three cans of beans, popped them in the microwave with some cheese and served them with sour cream, avocados and other miscellaneous accouterments.
Because that was what it tasted like. Nevermind the sautéed onions, eggs (? Yes. eggs. which were a complete waste of delicious fresh eggs) and the other blather called for in the recipe. Dividing it, baking it, in two springform pans (!), assembling it, warming it in the oven, spreading it with sour cream, back into the oven, blah blah blah, waste my time no more!
I will not give up on this book yet. I will give it more chances and report back. But if it continues on this downward path, look out. Hell hath no fury like a cook scorned. And I will unleash that fury with ratings anywhere and everywhere I can. (Just ask the poor sods who sent me the wrong furnace filter and made me pay the return shipping.)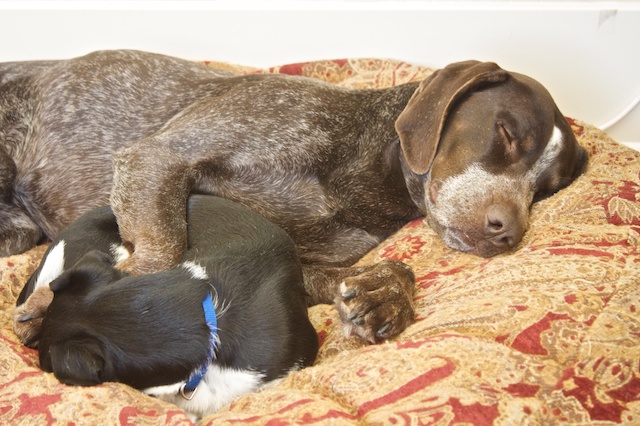 (Valentines Day is not just for people)