From a Box!
This is, without a doubt, my lamest effort to date. But if I didn't post it, with full disclosure, then I wouldn't be being honest. We eat this chili mix all the time. And, I LOVE IT!
Unfortunately, it isn't always available. The mix is from Tastefully Simple, which a good friend of mine sells. There aren't many things along the lines of boxed food that I like, but when this stuff is available, I buy a whole case of it.
No, I'm not kidding.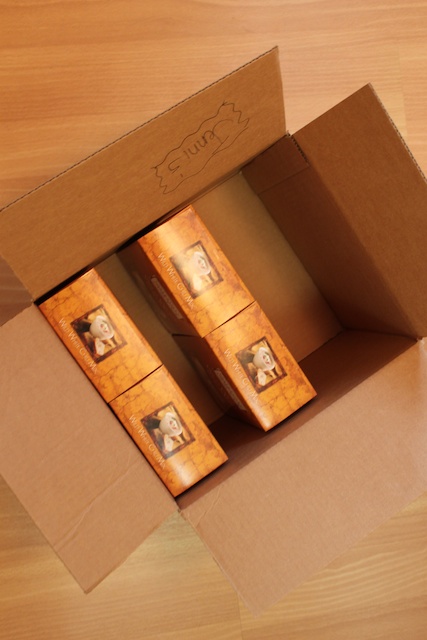 As you can see, there are only four left. We don't eat it much in the summer, so that should hold us over just fine — assuming, of course, that Tastefully Simple brings it back again next fall. They are in the annoying habit of "discontinuing" it and the bringing it back "by popular demand!"
I cross my fingers every year that I will hear from Karen saying "It's back! How many do you want?" It's like having my own personal shopper.
Since you can't get it, I suppose it's silly to be talking it up so large, but maybe you could find it on Craig's List? Or ebay? Once, when I was working at our local food shelves — seriously, I'm not kidding — I unpacked a lone box of this mix. I about FELL OVER. Yes, of course I took it. And then I replaced it with TWO boxes of powdered milk that I bought and donated, which assuaged my guilt somewhat. Powdered milk is like liquid gold to the food shelves — very expensive and rarely donated. But I still feel guilty, having cheated someone out of White Chili heaven.
We usually — no surprise here — add chicken to it. For Meatless Monday, however, we abstained. I added only a can of white beans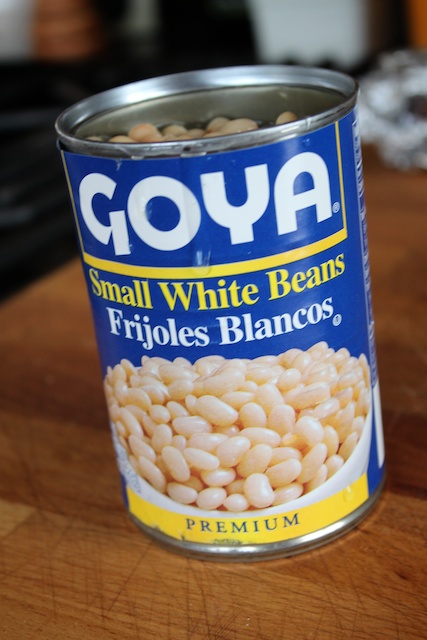 And lots of condiments from the garden and fridge: cilantro, green onions,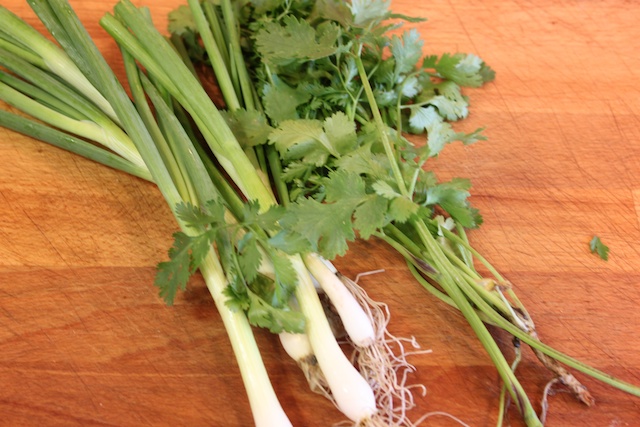 Cotija Cheese,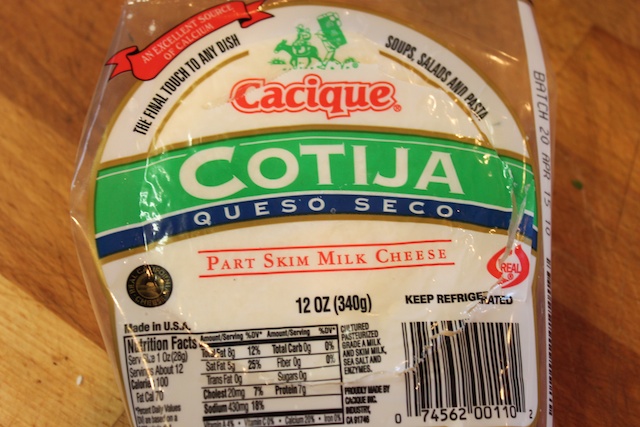 Honestly, it took more time to get all the condiments ready than to make the damn chili. Seriously!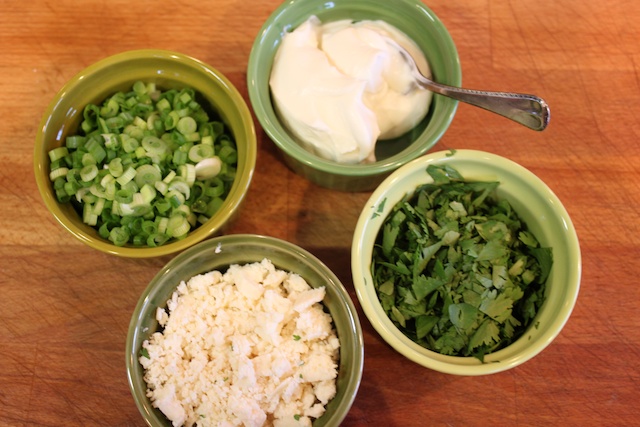 I remembered pepitas at the last minute, so they aren't pictured here.
To make the chili, you open two foil packets, dump them in a pan with 6 cups of water and bring to a boil. It's ready 10 minutes later.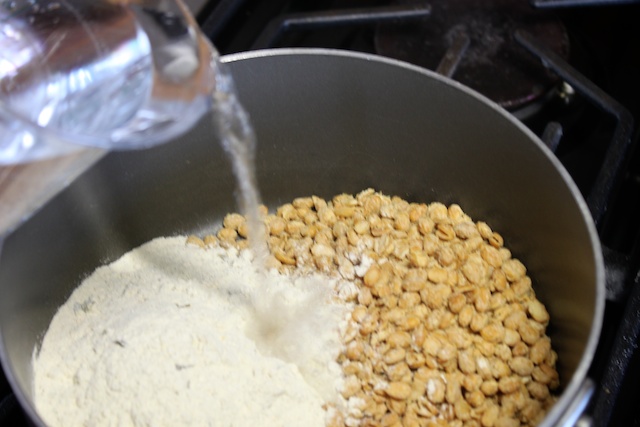 I serve it up with lots of white rice. Then eat the leftovers for about three days. I suppose I should be on the lookout for a true-blue white chili recipe, but honestly, isn't it nice to have an option like this to have dinner on the table in 15 minutes? I rate it right up there with my Aroy-D Green Curry. Mmmmm.