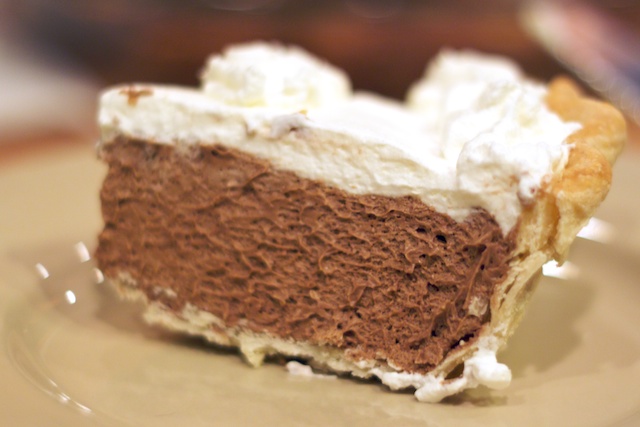 I don't know what to say.
She wanted "Fuddruckers" and "French Silk."
Leave it to me to turn that into a personal challenge. Cuz Lord knows most people would simply get in the car with their wallets and go.
(Before you start berating me for being lazy, crazy, martyr, glutton, etc., you need to know that we had already gone out the night before to celebrate at Big Bowl.)
So, for her actual birthday dinner, I asked her what she wanted. And when she told me, I figured I could get away with having Dave pick up a genuine Baker's Square French Silk pie and serving burgers with some form of the requested "liquid cheese — like Fuddruckers."
Nope. No such luck.
When I asked Dave to pick the pie up on his way home, he looked at me like I had three heads. Of course he never actually said anything, mind you. He just stood there looking at me, incredulous.
My first reaction was to start yelling that not everyone considers a birthday done-and-over just because you happened to go out for dinner the night before! For Heaven's Sake! She's turning 15! Doesn't that mean anything to you?! Just because YOU don't think birthday's are a BIG DEAL, doesn't mean that I have to AGREE WITH YOU. What? WHAT!
(Are you picturing the scene? I need you to picture the scene)
Then he said: "No, it's not that I don't want to pick it up. I just can't. I'm out of town tomorrow night."
Oh.
I guess I was supposed to use my oft-requested powers of ESP to know that. Rewind the tape. Erase that last part.
So anyway, rather than drive 30 miles to Baker's Square, I opted instead to make it all from scratch. I was surprised to find about a gajillion links for Fuddruckers burger seasoning mix(!) and several copycat French Silk Pie recipes.
I didn't find a true Fuddrucker's copycat for their french fries, though I think the recipe I used came awfully close.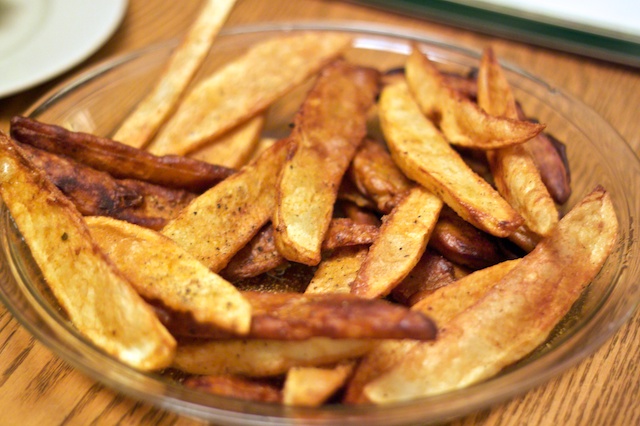 Everything was amazing, aside from me overcooking the hamburgers, dammit! And, the cheese sauce left a bit to be desired. But that may have been due to the fact that I was trying to make due with what I had on hand (no surprise there) and I was admittedly light on the cheese side of the cheese sauce.
I included links to the recipes I used above. Just so you know, I halved the french silk pie recipe and put it into an itty bitty pie plate. I also thinned out the batter for the fries to be much runnier than the recipe called for and liked them better that way. The cheese sauce? Well, let's just skip that one, shall we?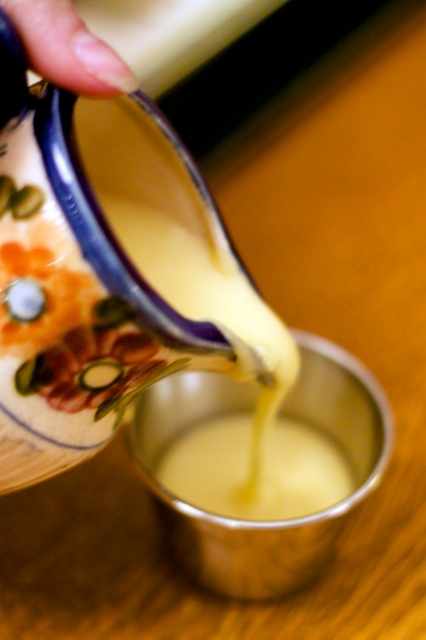 Morgan felt very loved.
Or at least I think she felt loved.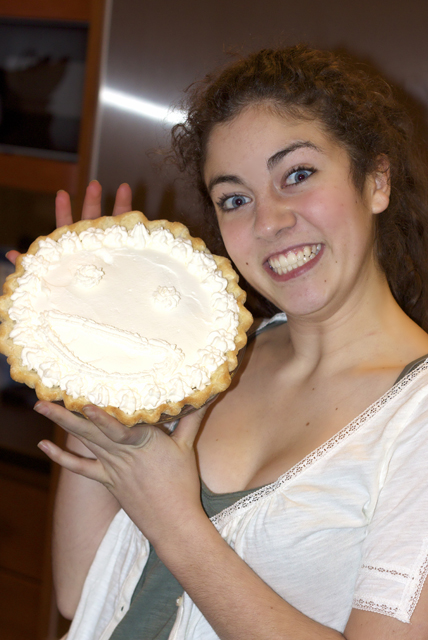 If you eat until you feel sick, does that mean you feel loved?