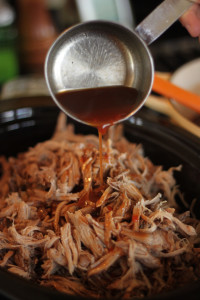 I'm not going to really use that headline. Or am I…
Anyway. This is one super easy, super cheap, super good way to feed a crowd. I'm not going to belabor the point with witty prose. Let's get to the meat of it.
Buy lots 'O  pork shoulder from your local butcher. Yes, your local butcher. Costco carried it last time I was there and you can get it from them, but you will have to live with the guilt of supporting mass feed lot economics and all that goes with it. When I started making this on a regular basis, Costco didn't carry it, or I probably would have bought it there. So I had to find large quantities of it elsewhere. And I'm glad I did, because buying local helps me to feel superior and better than you. I can't remember what Costco sells it for, but my local meat market (Reider Meat Market in Delano, MN) sells it to me for $1.36/lb. You can't even buy bones for that anymore! So it makes me very happy to buy it there.
Three shoulders (about 27lb) fits very nicely inside my very inexpensive roaster oven, and costs roughly $36 (the pork, not the roaster oven).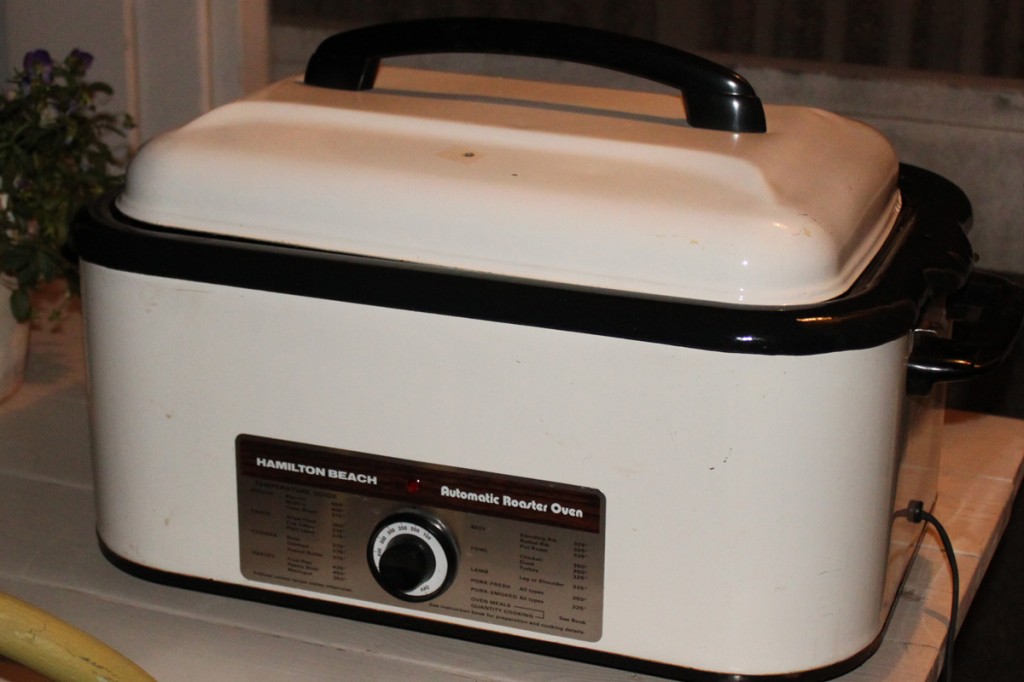 You rub the meat with seasoning. I use a mix that a friend made for me, or I use pork producers (is that a local thing, or does everyone know what pork producers is?), or Chef Paul Blackened Redfish Magic (yes, you read that right. it's awesome on just about everything), or just salt and pepper. But here's the thing: BE GENEROUS with the rub. Slap the seasoned pork into the roaster, cover it and cook at about 225 degree F until the meat falls apart when you stab it with a fork. I like to cook it outside on our screen porch overnight. I turn it on around 10pm and Dave turns it off when he leaves for work around 6am. The point is this: this recipe is like "give or take an hour or more." It's pretty hard to mess up. (Tell that to my dad, who wants exact times, quantities, etc. He was using a meat thermometer and obsessing. Hear me on this: do not use a meat thermometer. Simply cook it on a low temp until it falls apart when you stab it with a fork.)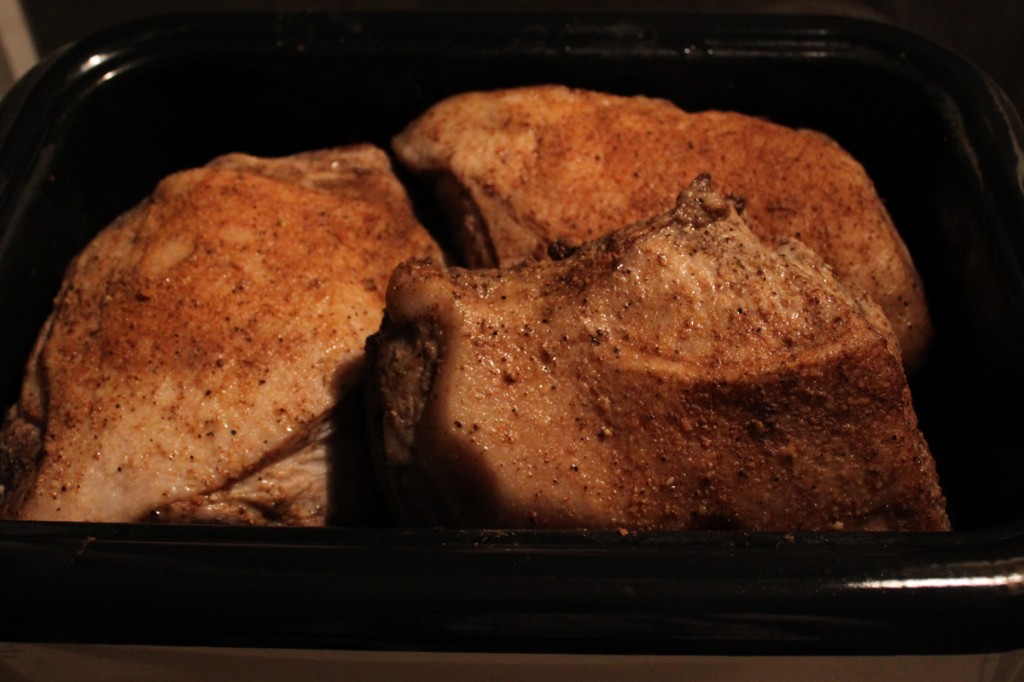 After it cools a bit, you strain the juices off into a separator.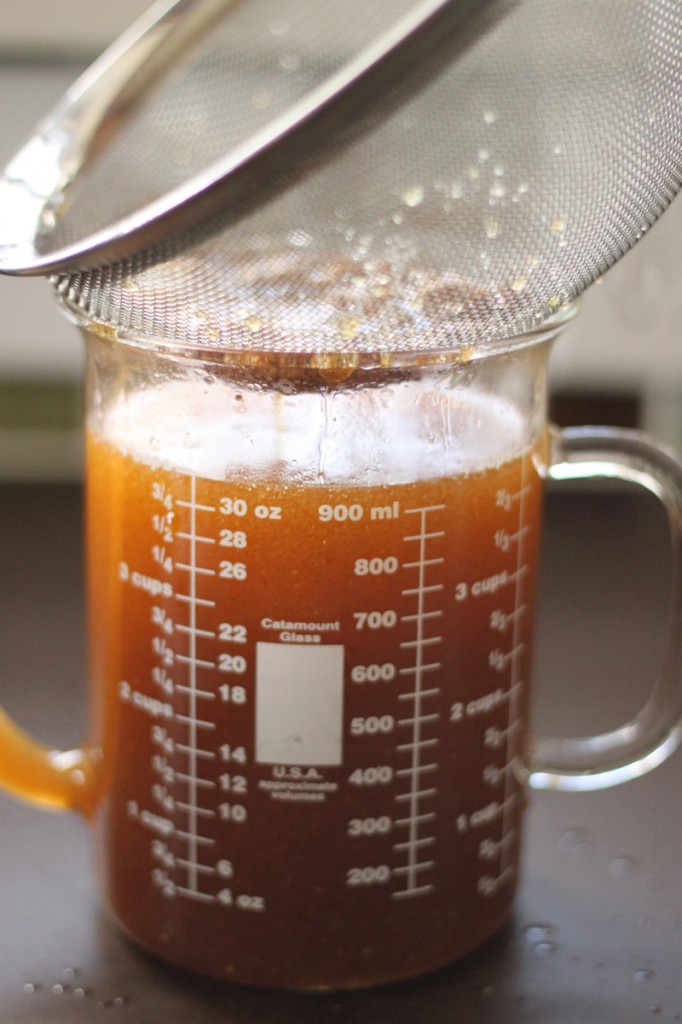 And then start pulling the pork. I don't know how the experts do it, but I do it with my hands. Or in this case, with Charlie's hands. It's always nice to force your kids to help. I take a hunk of meat, get the fat off and hand it to Charlie to shred. There is a fair amount of fat, and as much as I love the stuff (I really do), this gelatinous goo needs to be culled. Your guests will thank you.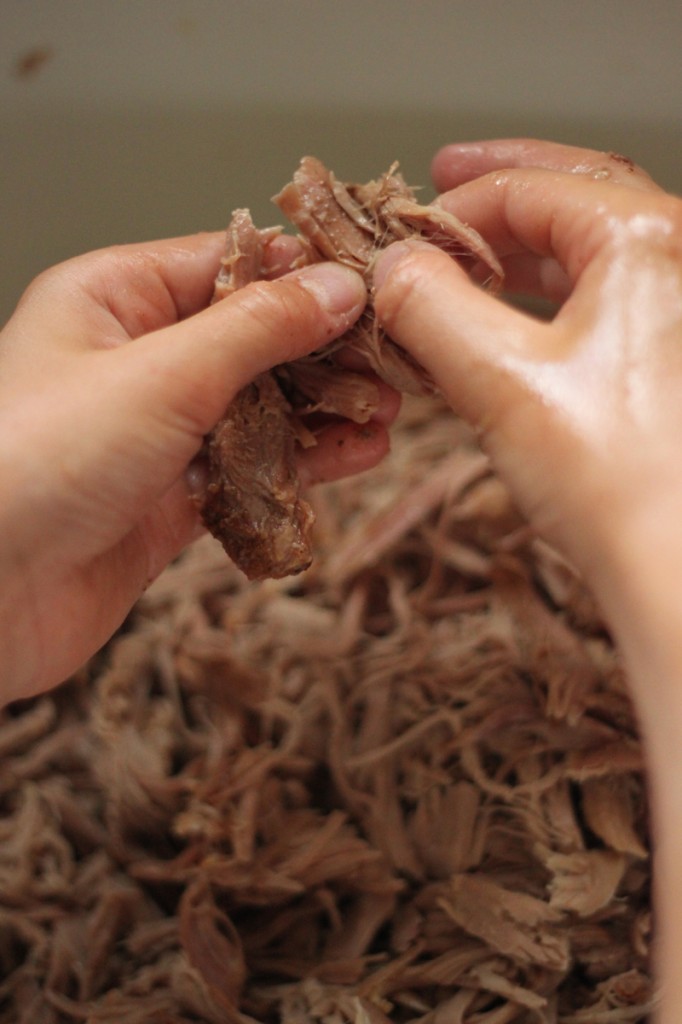 Once that's done, you can serve it as is with BBQ sauce on the side or, as I have found works better, toss it with the sauce beforehand and serve warm in a crockpot. Let me explain: I love shredded pork in my freezer for lots of stuff: tacos, pozole, etc. And while I love BBQ Pork sandwiches, I don't love them nearly as much as the other stuff I make with the pork. So I am always a little reluctant to add the sauce to all that precious pork we just pulled. But, if you really have the masses coming to eat, chances are you will eat it up anyway. So: I make enough to fit in my large crockpot. The rest I store in the refrigerator (and hope I won't have to serve) until the party is over and then freeze, for my own personal use later. I have found that when I have selfishly served the BBQ sauce on the side (the better to have the untainted leftovers, should that miraculously happen) people either didn't use it, or didn't use enough and the result was less than spectacular sandwiches. And since the only reason I entertain in the first place is to be fawned over and praised, that was a losing deal for everyone concerned. So I mix the damn sauce into the pork.
I don't have a set recipe for the sauce. But here is it in a nutshell: For one large crockpot, I use one bottle of store-bought BBQ sauce, lots of the defatted broth, apple cider vinegar, some honey, some worcehstershire sauce and anything else within arms reach that sounds good at the time.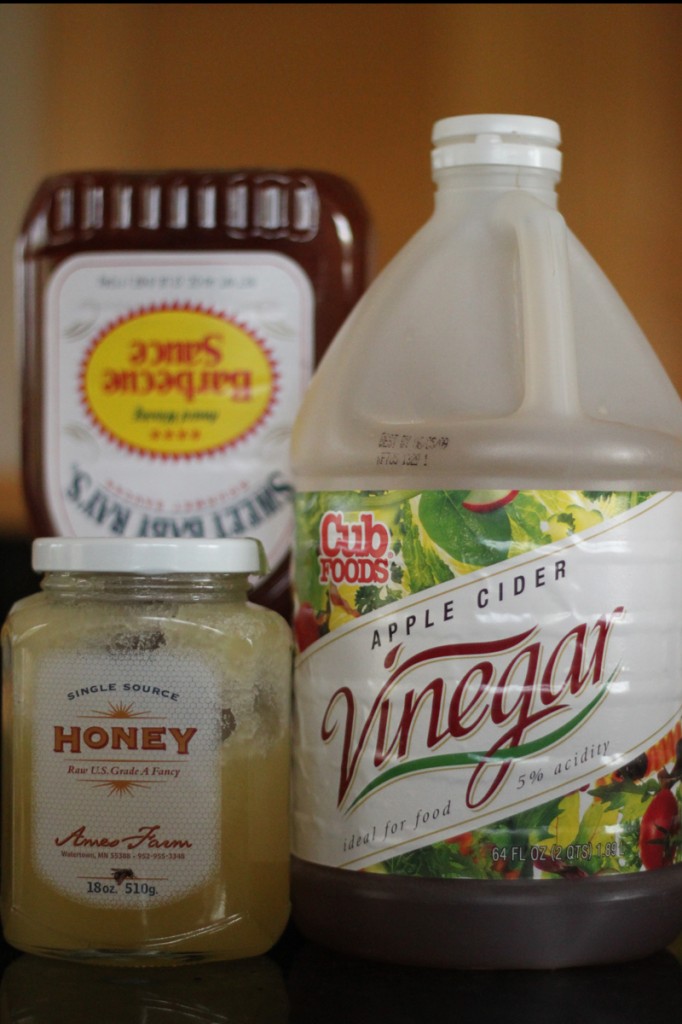 I like it tangy and maybe a little spicy. But here's the important thing: IT NEEDS TO BE THIN! If you use the BBQ sauce out of the bottle, your pulled pork will be thick and gooey. And it will make sick noises when you spoon it onto your bun. It's gross, so don't do it.
Add more sauce than you think you need. Serve with cole slaw (on the bun is best!) and chips on the side. How else can you feed 80 people generously on $36?