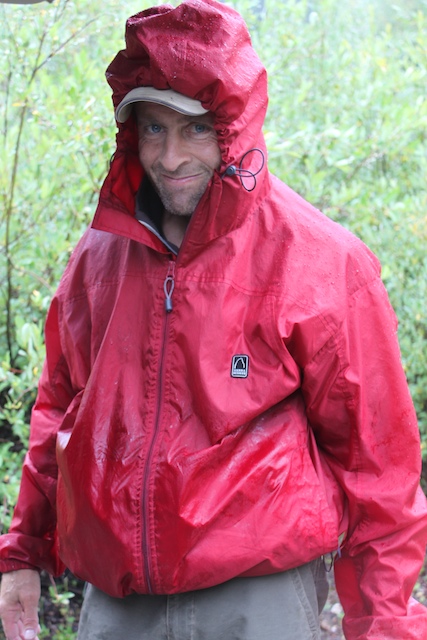 8/24/09
It started raining in earnest sometime during the wee hours. Not hard, hard; just a steady, socked-in rain. Dave got up early to drive back to Silverton — where he last had cell service — to make some urgent work calls. Since he had the car and all the food, we opted to stay in bed until he got back. About an hour and a half later, he was back — on an ATV some guy loaned him– to get his work gloves. He was soaking wet and told me he got a flat about a mile after leaving. He hadn't even been to town yet.
You don't ask questions at a time like that — well, Charlie does — but the rest of us, we know when to be quiet. And just like that, he was gone again.
With the food.
So we stayed in bed longer.
Until we just couldn't take it anymore.
Actually, I could take it just fine. It was the kids in the camper with me that I couldn't take. But that's just splitting hairs. There was nothing to do but wait.
He drove in about 9 am. Not a happy camper. (heh heh. Get it?) Charlie's sad muttering from the evening before — prior to my truce with Dave — seemed prophetic: "This is a bad day. This is a bad campsite. This is a bad sign." Blah, blah, blah. (And just so you know, it was this endless litany that prompted me to end my mad with Dave).
No one wanted to do anything to further upset Dave, so none of us wanted to ask him what the plans were for backpacking. Were we gonna go? In the rain? No? Who knows?! Funny how I suddenly felt so sorry for Dave that I became the backpacking advocate. I was committed to going, come Hell or high water. In our case though, it seemed we were already in Hell and high water…
The kids were unmoved, though, and that bears documentation here: they were firmly on record as a NAY vote for backpacking. Dave said, I and quote: "NO WAY are we going walking today." What does that mean, "going walking"? Is that some insider's term for backpacking? Again, I didn't want to stir the pot, so I kept uncharacteristically quiet, except to point out that, once again, he was making the decision for all of us. Because I, for one, wanted to go backpacking. He has a lot of nerve.
Dave didn't give a rat's ass what I wanted. He simply didn't care. And on this rainy day, neither did I. After a long and leisurely breakfast and a lot of work to get a fire going in the rain, we decided that — with all we had to do — get tire fixed, return packs to Durango (!), and get back to Ouray — we better pack up and get moving.
Cue the thunder and instant downpour. DIATHA! [acronym for favorite childhood rant of my mother's: "Damn it all to Hell, Anyway!" Sorry Mom. We actually got into a fight about this over Labor Day when Charlie brought it up to her. She thinks I live to make her look like a bad mother. I just think she's funny. She said "You better not put that in your blog." I said, "What do you care, you don't even read it." She said "Your father reads it to me." I said, "Well, if I do, I certainly won't mention you!" I was lying. I also digress. (Dad: don't read this part to her.)]
We packed up while it poured on us. I flipped the cushions over to protect the sleeping areas from getting wet, but I have no idea how it worked [update: it worked. I'm brilliant] Man, did I get crabby in that process. We sent the kids to explore a waterfall up a big hill behind camp while we packed up. They went willingly — even the reluctant hiker — because they knew what miserable work they were avoiding.
A very slow drive out of that hell hole (sans spare tire) on that crappy road.
We left the camper in Silverton and high-tailed it back to Durango for those stupid packs. (I had to bite, bite, bite my tongue.) Morgan was thrilled because she would get to shop in Durango while we waited for the tire — which ended up taking forever. Did I mention that these were brand new Goodyear tires when we started out? Three tire places later… Of course it was irreparable. Of course no one carried that pansy-ass "road" tire. We ended up getting a close match and swapped it with the spare since it was a better match.
Got the kids t-shirts in town, charlie got his stupid knife that he had been ranting about since Pagosa. Man, those kids can be single minded!
The rain finally hit Durango around 6pm and we still hadn't left. We just knew we weren't gonna get back to Ouray in time to get a camp site and eat.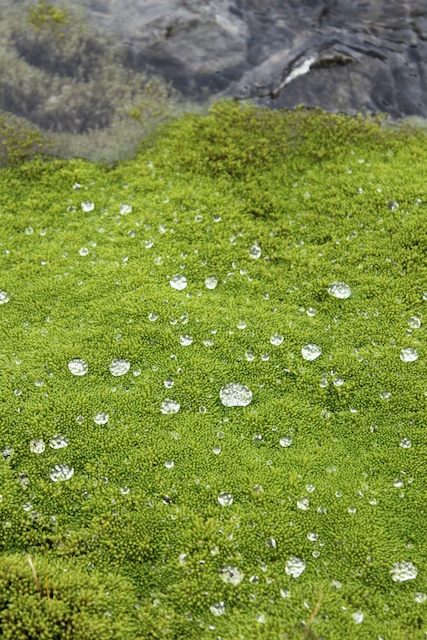 [This day is just too damn long. I'm gonna break it in two because even though it's already 6pm, the best is yet to come: Adobe Inn in Ridgeway, CO! Next post I promise to stop saying damn so much.]