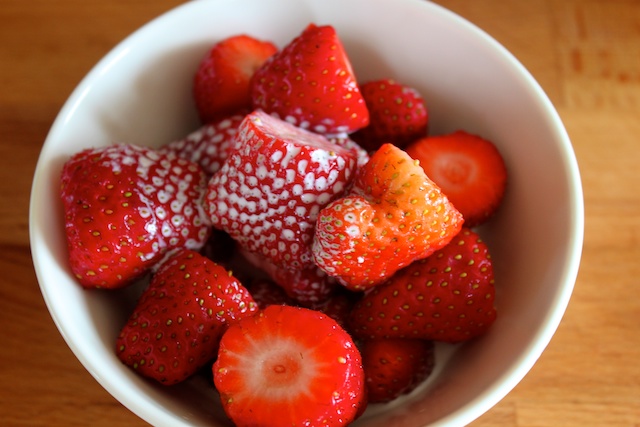 Well, not cream. Half and half.
Dave went to Costco again the other day. He brought home these.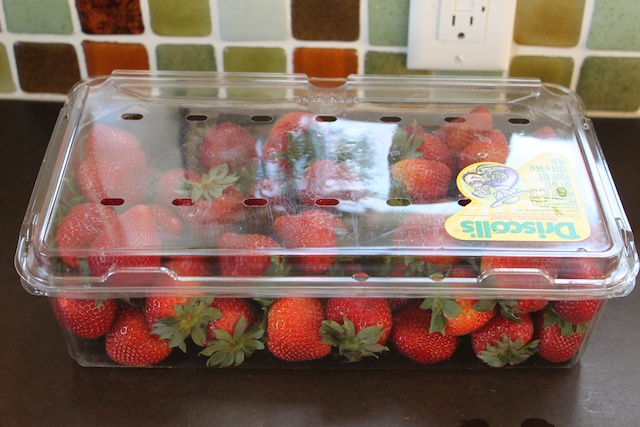 For those of you following along, I am not allowed to complain if he is doing the shopping. However, please note that if Dave were to take notice of his surroundings, he might have seen this in the garden: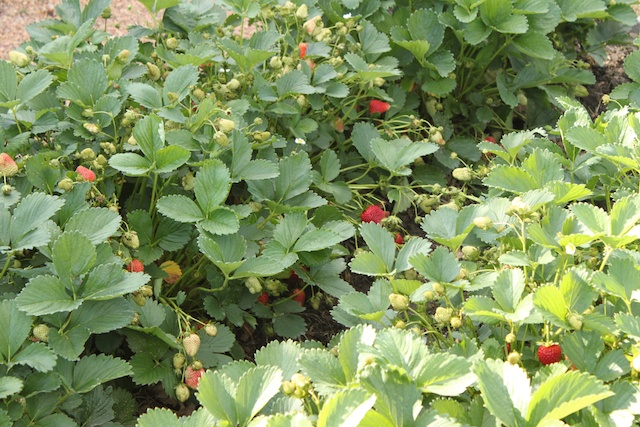 Of course, to be fair, it surprised me, too. The mosquitos are HORRENDOUS and you simply can't go out there for more than a quick jog-through to the compost or doing a lively dance while scrambling to grab some cilantro and running while swatting your hands all around. (You can picture it, right?) You can, of course, douse yourself with bug spray, which I do when I am going out there for any length of time — which I did yesterday to clear the melon/squash/pumpkin patch of weeds: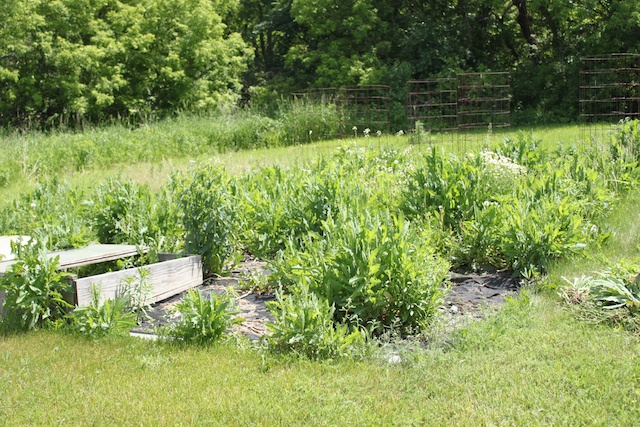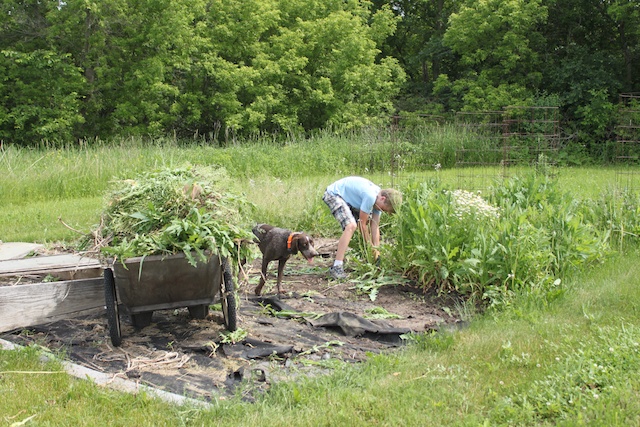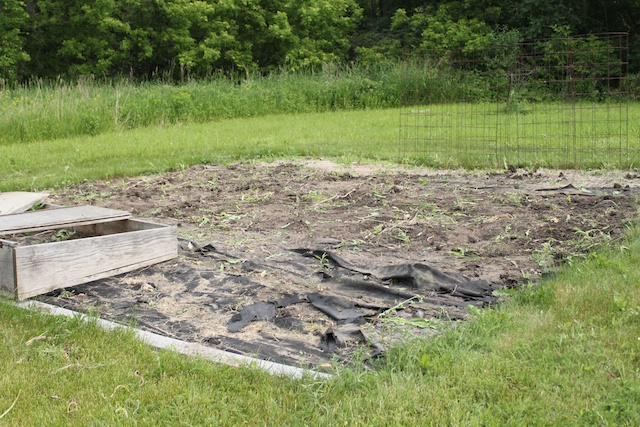 An amazing transformation, wouldn't you say? (Off topic, I know…)
So anyway, I guess we have to give Dave a pass for buying the strawberries. That uses up his pass for the week, just so you know. Obviously I am eating the garden strawberries. Any ideas for the store-bought strawberries? And please don't say jelly!
…maybe a granita for our Meatless Monday walleye meal tonight? Or, I know! A blind taste test! I'll do it tonight and append this post tomorrow. Stay tuned!