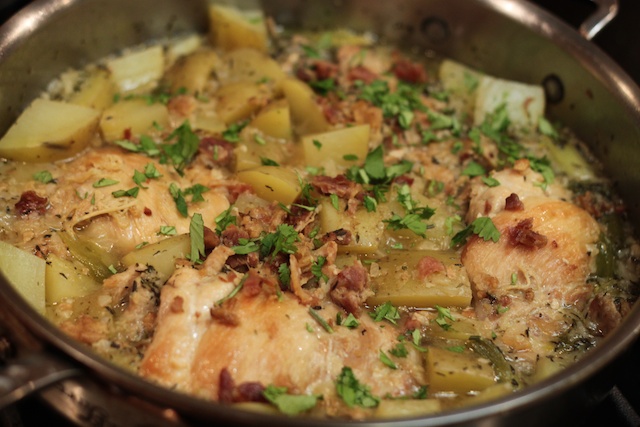 My Favorite Ragout – Redux
Note that doesn't say "Charlie's Favorite Ragout." The reason for that is many-fold:
He never has any idea of anything that is going on. Not that it's Monday, Not that it's Kids Cook. Not that he's cooking. Not what he wants to make. Nothing.
Ragout is a really horrible, terrible looking word in English. Really. Who would ever pluck that out of a cookbook? Certainly not Charlie.
Obviously, I made the decision to make the ragout. (Because — repeat this with me — I had all the ingredients on hand!)
But, as has been happening when the kids cook the meal, they suddenly seem to love it a lot more when they make it versus when I make it. So maybe it really is Charlie's Favorite Ragout. Problem is, I can't ask him. Because if I said, "is that ragout you made for Kid's Cook one of your favorites," he would say:
what do you mean?
wait. what's a ragout?
i don't know what you are talking about.
i didn't cook a ragout.
oh are you talking about christmas eve? the spaghetti?
And then I would lose my temper and start yelling at him to pay attention and start sounding like a non-moron. (somehow that sounds better than to say, "stop sounding like a moron." am I right? Or is it still horrible?) So, I prefer to just speculate instead. Let's just pretend that it is his favorite ragout.
There seems to be an emerging trend on Mondays that goes something like this:
Morgan/Charlie. You are cooking tonight.
Noooo. No. Mom! I can't! I have: a) homework b) saxophone c) soccer d) a bad attitude
Yes you can. There is plenty of time. I can help get you started. Come on. Get moving
Grumble. Grumble. Grumble. Why doesn't HE/SHE have to help? Why do I have to do EVERYTHING?
You didn't do squat last week when he/she was cooking. Stop complaining. Get chopping!
Grumble. Grumble.
(15 minutes in, visible change of attitude. )
Next week, I'm going to make __________.
You don't cook next week Morgan/Charlie does.
Well you know what I mean. Next time I cook, I'm going to start planning earlier. I'm going to…. (fill in grandiose verbage)
Dinner is served
Glowing, smug, self-congratulatory accolades for their meal. Fishing for compliments, etc. (See? They do take after me!)
Next Monday: All memories of glow and success have vanished. Start at #1 again.)
Anyway, I've already posted this recipe before here. We didn't make too many modifications. All kidding aside, it's pretty cool to think that my 13 year old boy knows how to brown chicken breasts and is learning to follow a recipe. Isn't it?
At the last minute he opted to roast some squash I froze from the garden.
Dinner was faaabulous.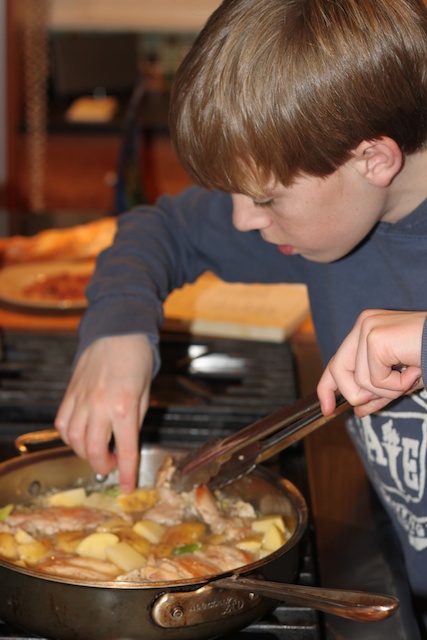 Here he is checking the thighs for doneness. (Is doneness a word?)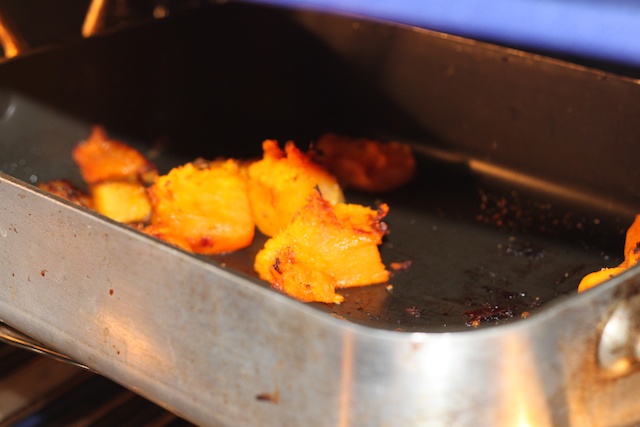 Roasting frozen squash is… kind of gross. But it tastes good!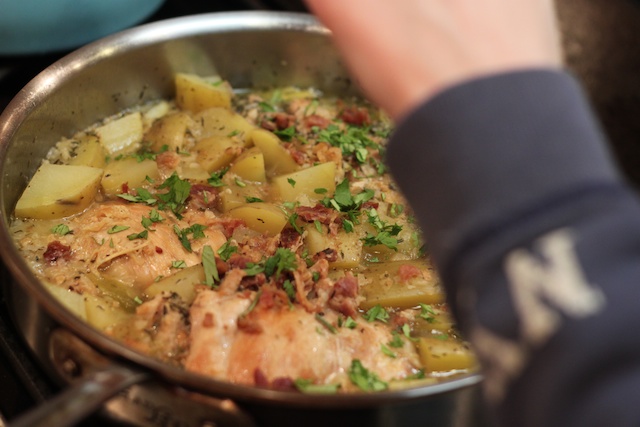 The final touches. Yum me!