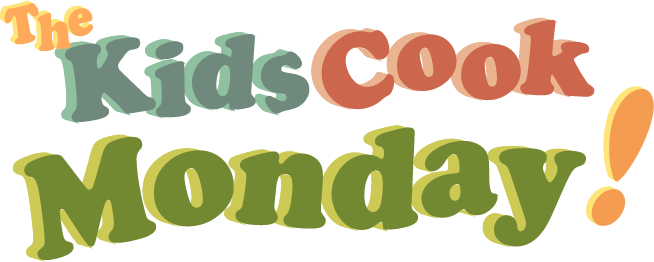 OK, so at the risk of becoming a cliché, I take on another Monday Campaign as an entire-family "New Year's Resolution." However, this year, I resolve to not be psychotic in my resolve.
Does that make sense?
I loved Meatless Mondays. And — for the most part — I'd say it was a success. If you know me well in the real world, it is likely that you are shaking your head right now and calling me a liar. If you are over the age of 45, you probably said it out loud to your computer.
But anyway, no, I am not a liar. I did love them, even though at times I complained, at times I failed and –in general — they were a mental pain. Why, then, do I say I loved them?
I go back to my very first Meatless Monday post. Those reasons still hold true:
Actually, I just re-read that entry and there are no compelling reasons listed. I know I wrote them somewhere, but who knows where. [Aside: oh my gosh. my eyes are just going down the tubes. I have taken my reading glasses on and off and on and off about three times in the last 5 minutes. It's the beginning of the end, I tell you.]
If I remember correctly, my compelling reasons were something like:
reduce our carbon footprint.
discover new foods to work into our rotation
feel smugly superior to those who don't participate in Meatless Mondays
So, with those goals in mind, our personal Meatless Monday campaign was a huge success.
As I've mentioned in a few of my recent writings, I have experienced a level of busyness the past few months unequaled to any other time in my life. [hence the infrequent updates here and the swirling motes of cat and chinchilla hair in the corners of my kitchen] For that reason, I was not able to devote any real thought to my 3rd annual Menke Family New Year's Resolution. I just kept thinking that it would be revealed to me at the right time.
That is called faith, by the way. –And I was not disappointed.
On January 6th, Joanna (Joey) of the official 'The Monday Campaigns' wrote me an email about a recipe for the Meatless Monday website. In our banter, she mentioned her new project, The Kids Cook Mondays. And while it initially seemed more suited for younger children, it got me thinking…
Yes… It would be perfect!
Photo opportunities, Embarrassing moments, and the opportunity to lord over my kids and bark out commands.
Yes, it would be perfect.
It would be lying to say I didn't have selfish reasons for considering this new direction, however. And no, it isn't because I'm lazy. I have no delusions that The Kids Cook will lighten my load. No doubt Morgan will be pouring over Bon Appetit recipes that require multiple trips to specialty stores deep in the hood. Charlie will require endless, normally rhetoric, questions answered. Also no doubt, 'The Kids' will agree on nothing, creating chaos and mayhem galore.
Don't worry, I'm used to that.
But can you image the potential material? Maybe I should close the blog now and start the book.
No, no, I can't write my book until I'm 80 and everyone else is dead. Hopefully except my kids and hopefully they won't care at that point.
As usual, the reception to my message was mixed:
Charlie, who doesn't even know what we are talking about half the time, was enthusiastic beyond words. To say he fist pumped and yelled "YES! Yes! Can we? Really? Can we?" would be the closest approximation.
Morgan, at the table applying eyeliner or something, looked up at me with half-lidded interest said, "Mom. No."
And I knew I was golden.
Oh, I forgot about Dave. Actually I don't think we've even told him about it yet. And if we did, he wouldn't remember anyway.
So, with apologies to the movement, I will need to modify our participation. Realistically this year (I'm learning…), I know we won't be able to do it every week. We will try, but I'm not going to be mental about it like I was with Meatless Mondays.
Also, given the teenage status of my kids, I'm not going to dictate the ingredients and be totally healthy-centric. In general, I cook very healthy. But to truly get Morgan on board, I will have to lift my ban on heavy cream in the kitchen. That just goes without saying. But true to the movement's purpose of: "dedicating the first day of every week to health. Every Monday, individuals and organizations join together to commit to healthy behaviors that help end chronic preventable diseases."… I promise to uphold my part of the pact and to do my very best.
Both my kids love to cook already. I just tend not to let them do it. The challenge, you see — for me — will be to really let them do it.
I'm a kitchen control freak.
But I vow I will let them cook and go down in a blaze of glory doing it.
I just hope that last line isn't literal.