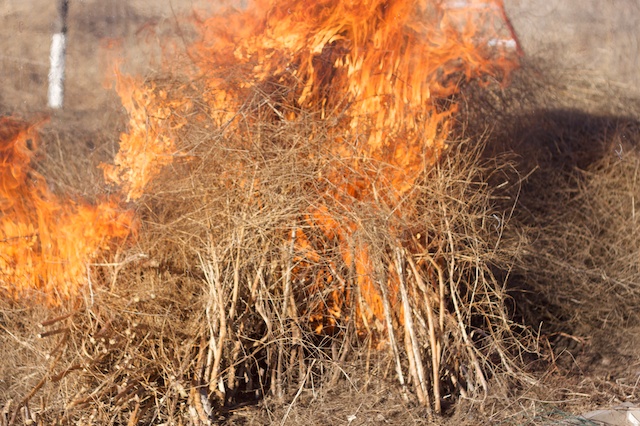 Burn 'em right in place…
Don't get me wrong. I'm not actually endorsing this method. I'm simply stating that it is a very good way to rid yourself of a very massive amount of dead asparagus tops in short order.
No cutting.
No grunting
No hauling.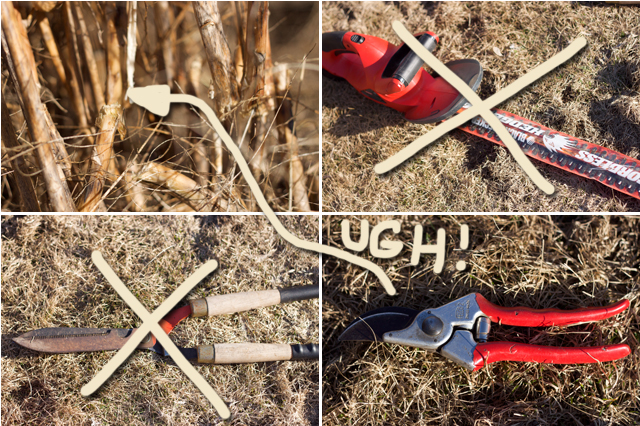 Perfect for me. You might want to read last year's post on this garden chore. [Which I pretty much hate.] Why didn't I think of this sooner? It's like cutting out the middle man!
Also very dangerous and unpredictable.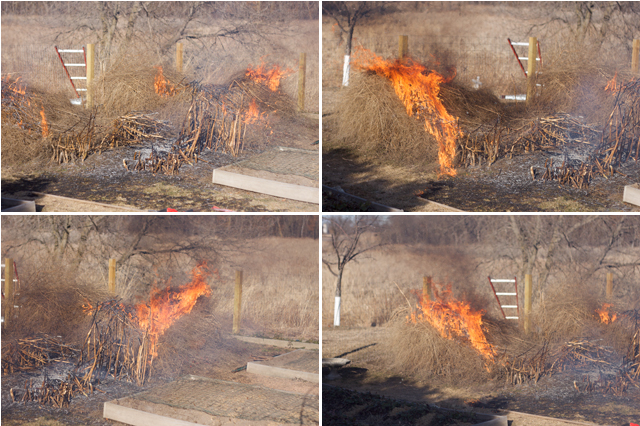 But very effective. Provided I haven't killed the plants. Guess I'll have to wait and see on that one…
Assuming they turn out fine, I think I will add it to my annual repertoire. Just don't tell Dave. He was quite upset with me.
Notes for next year's burning:
Have hose hooked up and water ready.
Burn in the still air of morning. (*bonus is that neighbors and husband are also absent at this time.)
Stomp down combustible tops more thoroughly so that burning is more even and reaches the fat, soggy, hard-to-cut bottoms.
Have a wider angle lens on camera to allow for larger field of view in case grass starts on fire again.
Bring marshmallows.