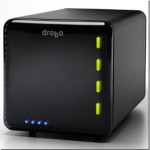 by Jennie Menke
INT. DARK HOUSE – NIGHT
We move from the dark entry toward a light at the back of the house. Another, dimmer, light glows above us, from somewhere upstairs. We enter a warmly lit office & see three screens, two are lit. A blueish light slowly pulses at the bottom of the darkened screen.
JENNIE sits at desk in front of two bright screens, slouched in office chair. No makeup; pajama pants; sweatshirt.
She repetitively drags rectangular icons to corner of screen. QUIET HUM is occassionally broken by occassional loud, sharp CRINKLING NOISE – like violently crumpled paper. She appears to study a small number on screen. Then dragging resumes. It is monotonous. We watch her do this over and over.
DAVE
(yells from upstairs)
Are you coming up?
JENNIE
(exasperated. Overly loud reply)
YES. I'll be up as soon as I'm done.
DAVE
Laughs (sarcasticly)
JENNIE suddenly sits taller; more decisively upright. She now stares fixedly at a blue bar as it moves slowly across screen. There is a FAINT TICKING barely audible. Blue bar stops and then disappears. She Slouches deeper. She wearily resumes dragging rectangles to corner.
CAMERA PANS SCREEN
SuperDuper:|11:10:51 PM|SVUclone: Error: Couldn't create.Disk full.
UPSTAIRS LIGHT IS EXTINGUISHED.
I will use Drobo to enhance my love life. No more late nights in the office trashing large video files that I will, no doubt, later need, to make room on my back up drive. I will devote all my extra time to DAVE.
Fade to black.