This is Minnesota, folks.
…Despite those 70 degree October temperatures that somehow, unbelievably, made it in to early November.
We reveled in it. We wore flip-flops in November! The decadence. The sheer thrill!
It's basically what every other state in the nation gets to do on a regular basis, except us. I bet they wear flip-flops (which I call thongs, but get harassed by the younger set for calling footwear by the now ubiquitous term for a g-string) in Kansas.
Well, no more. We got about 10″ of heavy wet snow on Saturday that is still sticking around on Monday. […and Tuesday, and now Wednesday]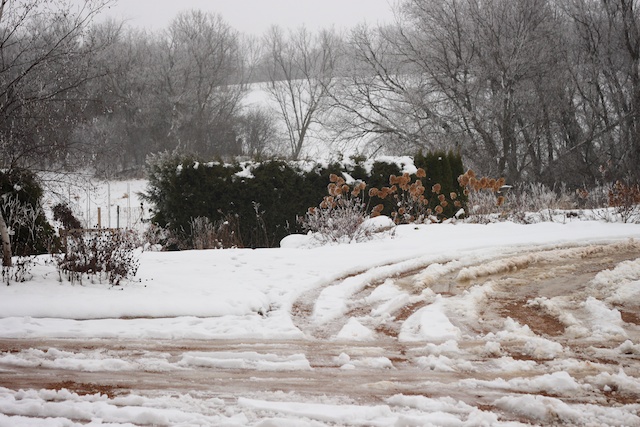 So this post is an ode to Fall. I never got around to posting some of my favorite pictures of late fall. And now the snow went and wrecked it all. It smashed my beautiful Miscanthus grass and the pretty asparagus fronds. It covered up all my shovels in the garden that I was lulled into thinking I would use again. It dashed my hopes for a Christmas photo (no, I still don't have one yet) in the golden light of a daylight savings savings sunset (at about 3 pm).
If I could embed music, I would choose something sad from The Mission.
None of these have been edited in Photoshop. They are straight out of the camera. Not a credit to me as a photographer, but to God's majesty and the beautiful colors of fall!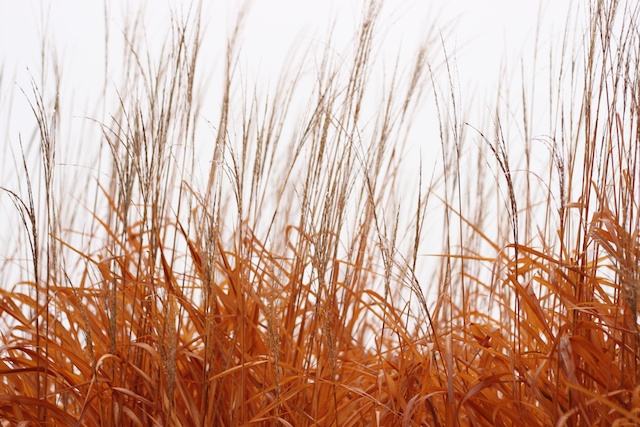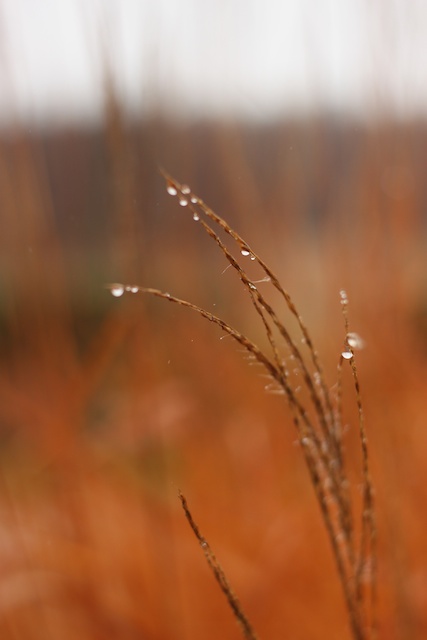 I suppose that could be in focus better, but isn't it pretty? The color?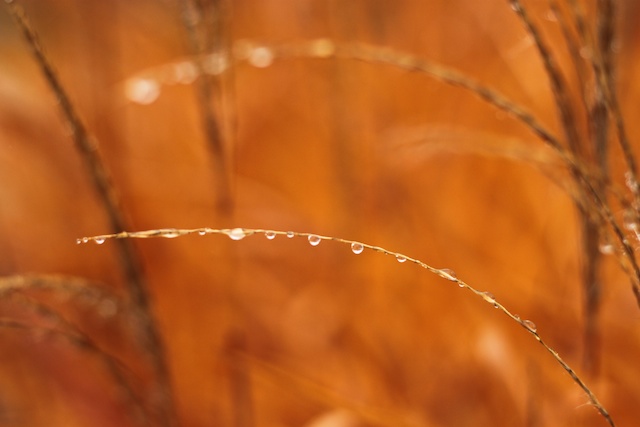 I'm a spaz with the focus. It's true. But this one is better.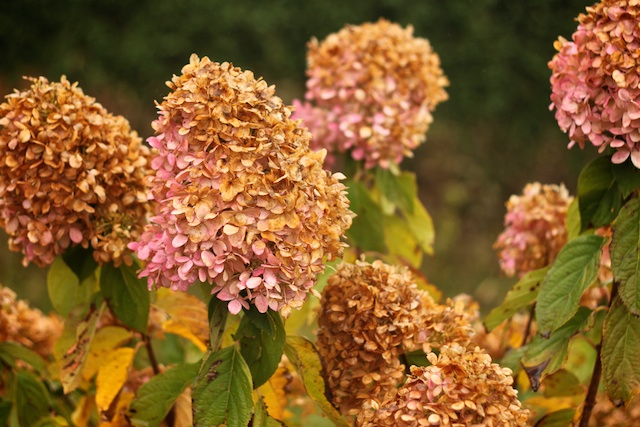 This is the perfect picture to show the season: Peegee Hydrangeas caught between Fall and Winter.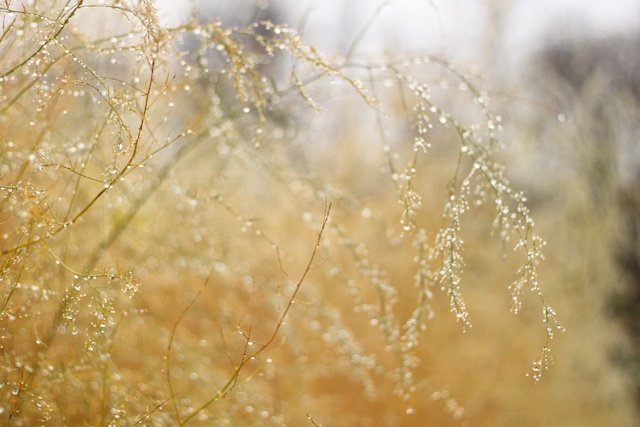 Another lesson on how not to focus, but pretty none-the-less. This is the asparagus fronds in the dewy rain of late October.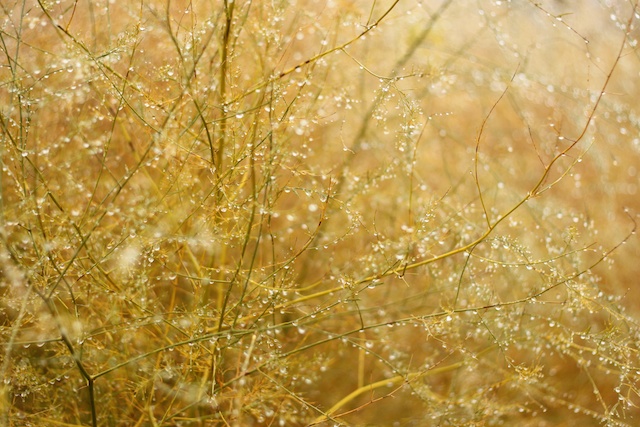 And then I looked up from my tendency to go "macro" all the time and saw this one lone birch tree.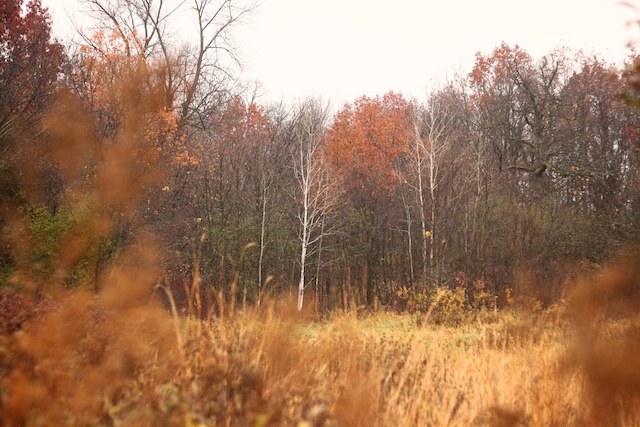 So pretty.
And now it's all gone. Including — again! — my sweet meat squash that got froze-to-death and turned to mush. I'll probably never get to taste one of them.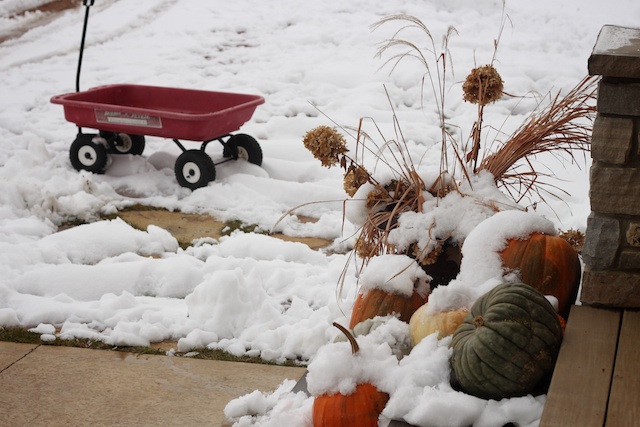 I do love snow. But I hate the mess. The mud before it really freezes. The cold. The heating bills. The grey skies.
Snow is the only bonus prize of winter.