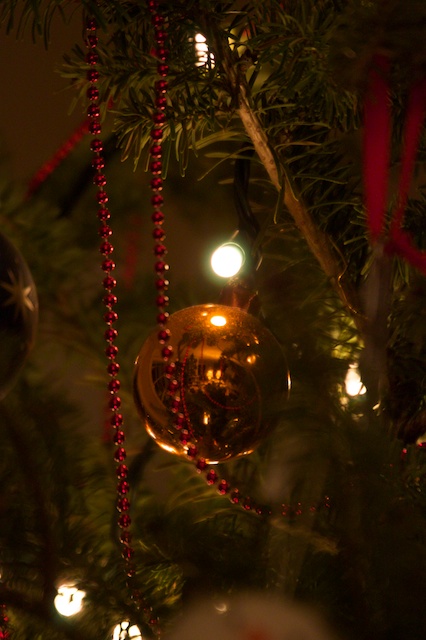 Of course, it was supposed to be the TWELVE days of Christmas, but… You know how it goes.
I DIDN'T GET AROUND TO IT, OKAY? I'd love to detail all the goings-on in the Menke house, but
your eyes would roll back into your head and you might never come back here.
you don't care.
you can probably top my list.
I don't have time.
So here was the plan:
I would display our Christmas cards from the past twelve years and end with my current card on Christmas day. Brilliant!
Before you tell me you don't give a rat's ass about my Christmas cards, and particularly the ones from year's ago, let me say this:
My cards give a unique perspective into the devolution of a soul. That is to say, Jennie becoming a parent. For better or worse, and often against her will.
Yes, I was just speaking of myself in the third person.
No, I don't know why. It just sounded better that way. Maybe by disassociating myself with the horrible things I say about my family makes it somehow better.
Anyway, my cards are funny. In some ways, they are my best work. (Which is pretty sad, if you think about it…)
Plus, I'm busy. And I don't have time to think up anything else to write about this week.
Due to the time constraints — there being only FIVE days until Christmas instead of TWELVE — I will be ganging them up. Such a bummer, but it is what it is. The only real dilemma I face is whether to include the boring ones from before kids.
And since this is about the devolution of a personality, I think I will. It will help to get, you know, the whole picture.
Now remember, the first… oh, eight or nine years are pretty boring. I'm mostly including them so that if I ever lose my hardcopies, there will be a place they exist so that I can poor over them and confirm how witty I am when I'm feeling low.
Consider this stupid blog my off-site back-up of essential memories.
What's crazy when you look back this far in time, is how far we've come. Not as people, but in technology! Back in 1990 we couldn't even fix red-eyes.
Or photoshop new heads on to our bodies, which I believe I did to Dave in 2003…
So 1990 was the beginning of it all. Marital bliss with my beloved Dave.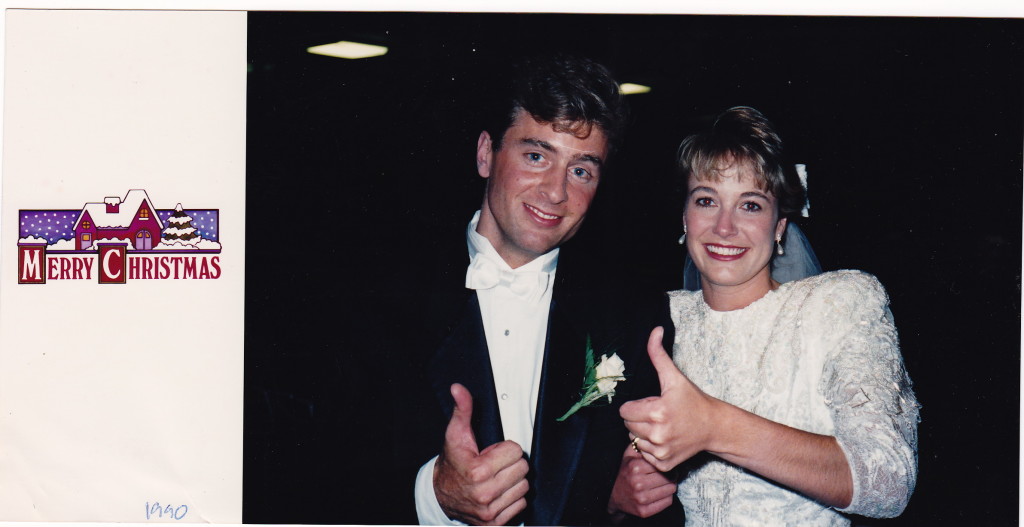 Would you just look at those shoulder pads on that dress? (Don't look at the youthful face inside of it. I'm much prettier now.)
Then we got a puppy. Which I refer to as our "first born" because we fought more about parenting that stupid dog than we ever did our kids… Casey is the middle one.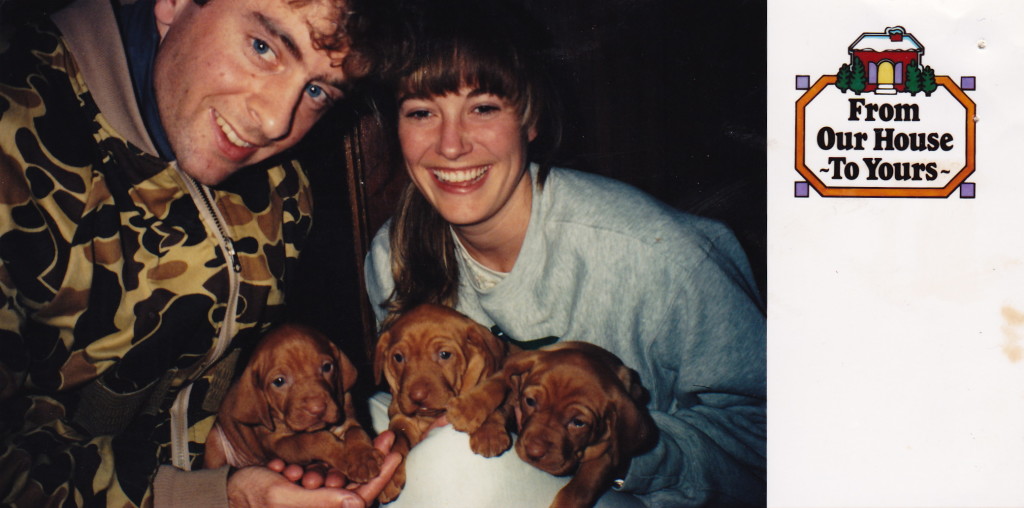 Look how happy we look in 1992…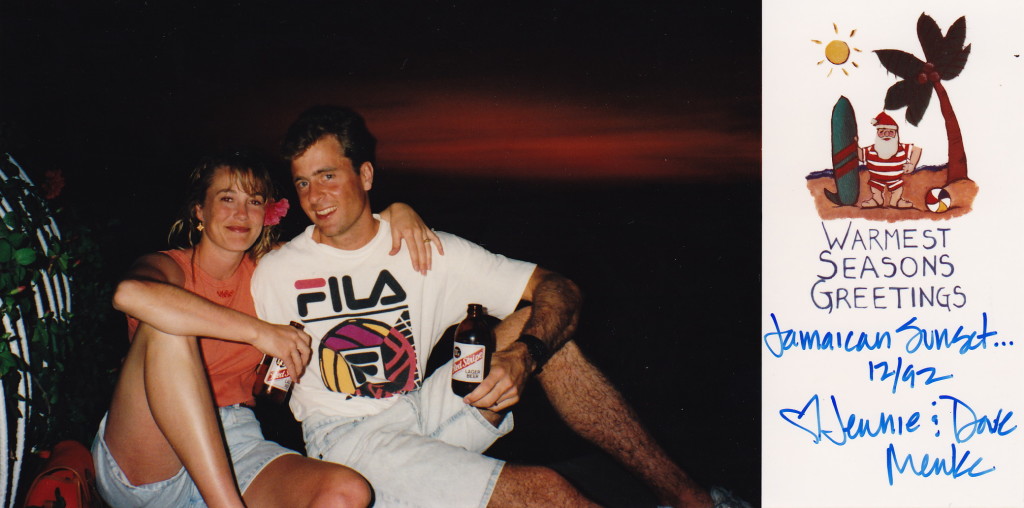 …Maybe it was the Red Stripe beer.
…Or the Jamaican sunset.
…Or the fact that we didn't have kids or volunteer anywhere or have mean roosters yet.
1993 was clearly the year I finally got a laser printer. I remember it well: An Apple Personal LaserWriter NT. My parents bought if for me as a surprise and very generous gift (it cost more than the Mac II I had back then) and I turned a corner. I would make every card from that year on. The beginning of the end.
And yes, it clearly appears I used to spend a lot of time hunting and fishing. Oh, those were the days!
Heh heh heh.
1994 was a multi-paged tome. You might remember that Martha Stewart was a big name during this time and I did my best to keep up.
In this Christmas booklet (what was I THINKING?!) you may notice I was PREGNANT in the first photo. Things were about to change for Jennie…
See you tomorrow!