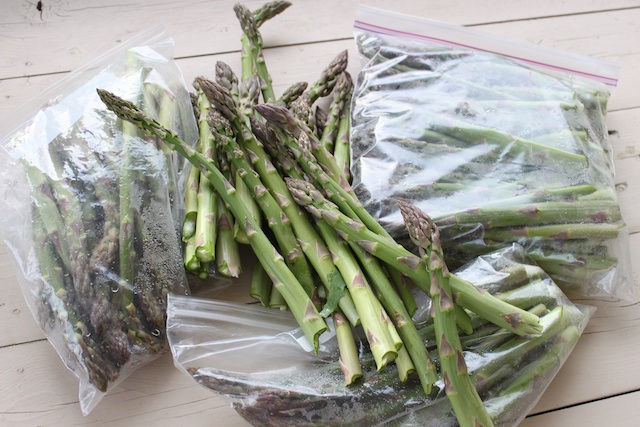 For the uninitiated, this is better known as: Stage Three.
"Dave," I ask, "Is there anyone you want to brown-nose at the office?"
"No, not really."
"Charlie. Do your teachers want more asparagus?"
"No, I don't think so."
"Morgan?"
"NO MOM!"
I rack my brain… Who has told me they would do anything for fresh asparagus? I can't remember.
Something tells me that everyone must be as sick of it as we are. Fickle, us human beings, aren't we? How long ago was it that I was laying on my belly, scrounging around looking for those first tips to emerge from the soil? And it's come to this?
I walk out to the garden and instead of jumping for joy, I am filled with dread: MORE ASPARAGUS!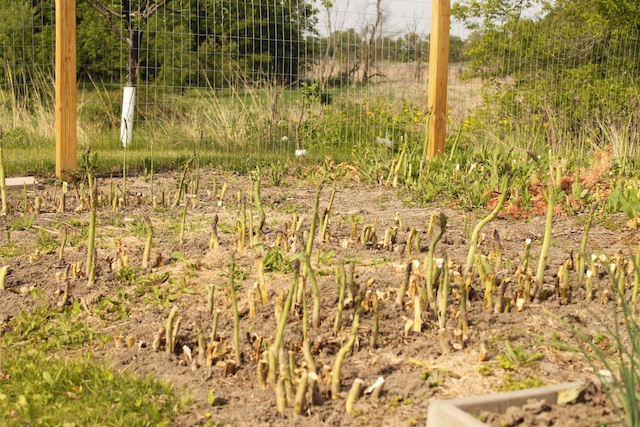 It doesn't help that every time I go to pick it, I am faced with this type of debauchery: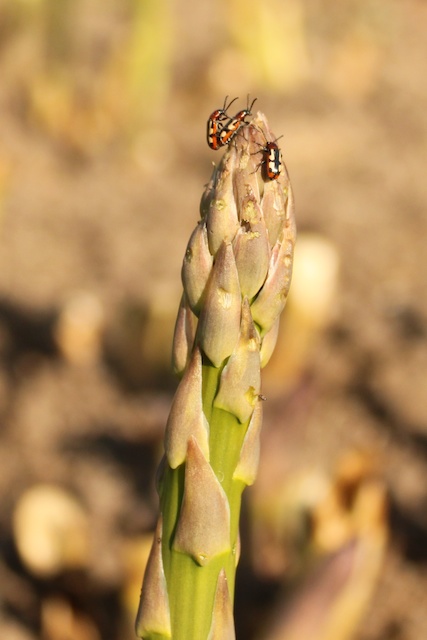 A threesome, no less!
Ugh. Asparagus beetles. Striped. Spotted. I've got 'em all. And the same winter that had such a nice insulating blanket of snow for my plants, also protected the pests. At least that's my suspicion. I have never had this many beetles. Not even close. In the past, I've pretty much ignored them as they were more of a nuisance than anything. But this year, they are actually damaging the spears. Chewing right into them. So I go out there with my gloves and crush as many as I can. It's pretty gross. Not as bad as decaying worms swimming around in green slime on top of the pool cover, but right up there.
Stage Three Asparagus meals are…
Oh Gosh, I can hardly even write about it. I'm so sick of asparagus.
Stage Three Asparagus meals are roasted or grilled. Tonight I'm roasting it. For the life of me, I can't imagine why anyone would ever want to cook or eat asparagus. Ever. Again. But for the sake of  formality, I bring to you this insipid Stage Three Asparagus recipe.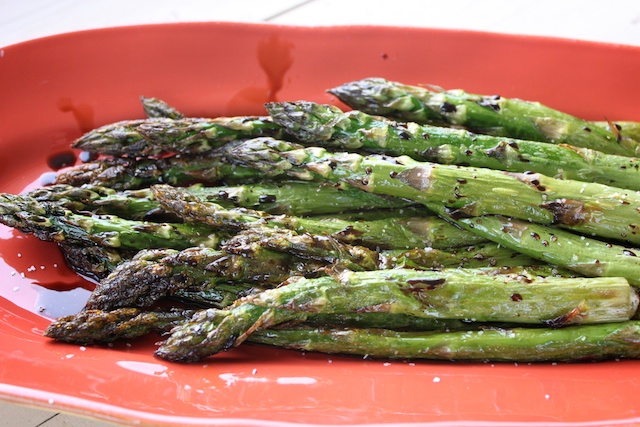 Oven Roasted Asparagus with Balsamic Vinegar
1 bunch, or 3-4 spears per person, asparagus
1 T olive oil
1 T balsamic vinegar
lots of kosher salt and fresh ground pepper.
Preheat the oven to 475. In a perfect world, you would heat the pan in the oven as it preheats and add the asparagus to the hot pan. I didn't do that tonight. You can use a baking sheet or a cast iron pan. Put the asparagus in a single layer in the pan and drizzle with olive oil, roll around to coat.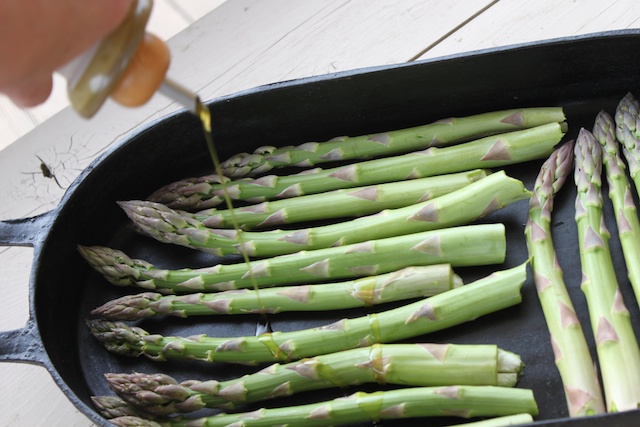 Pick off any stray maurauders: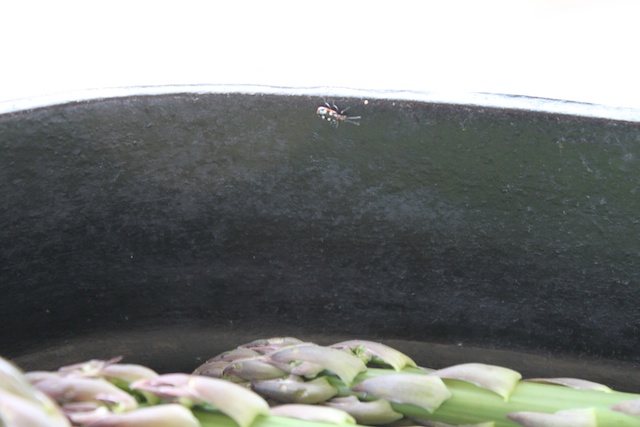 Put in the oven. After about 5 minutes (it should be sizzling pretty good), use a spatula or an oven-mitted hand to roll across the top of the asparagus (to turn them all at once) it and cook another 3-5 minutes. Drizzle with balsamic, salt and pepper. Bang it down on the table with dinner and tell them they have to eat it. You don't care how sick they are of it. Fresh asparagus is a gift from GOD and dammit, they better ENJOY it.