The title should say it all. But if, for some reason, it doesn't, Bennett is my brother. And I want him to leave me alone.
I'm hot. I've had about 50 hot flashes today. I'm keeping the black rage at bay by the skin of my teeth. And I'm on my second beer. I call it my "attitude adjuster."
I'm trying to remember all the things on my calendar with no screw-ups. But since I know Barb reads this, she could tell you I have not been successful in the venture. –For I forgot to go to Freedomfarm (a volunteer thing I do), not one week, but two. Two in a row. Shameful.
My garden is a wasteland.
A wasteland, I tell you.
I repainted my porch floor because I HAD TO.
Had to.
…only the delightfully cool 'Bamboo Beige' accent color that was to be a darker version of our mustard gold house was actually peachy-orange. It was an utter disaster. Trying so hard to be patient, I waited all of 3 hours before painting over the peachy squares with "Dusty Green" that I found in our Dusty Garage that I bought approximately 12 Dusty Years Ago.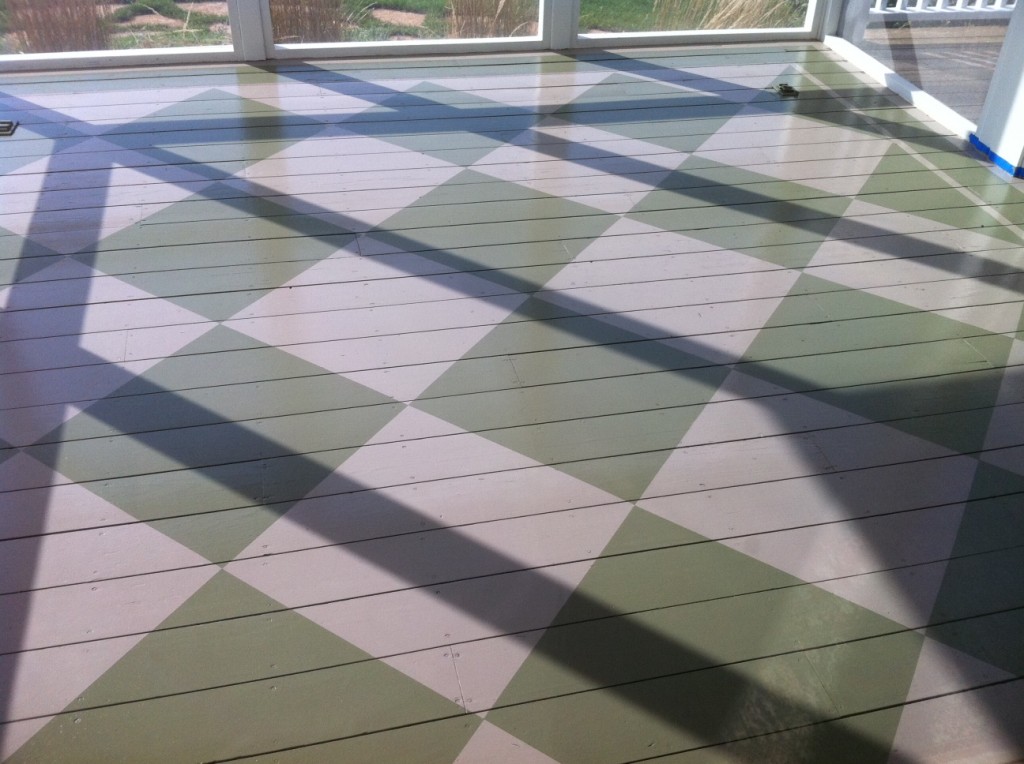 Though it looks good right now, it is easily scraping off with the least abrasion. (Think step ladder, stepped upon to vacuum up some of the millions of ladybugs/asian beetles and boxelder bugs that I am currently sharing my porch and home with.)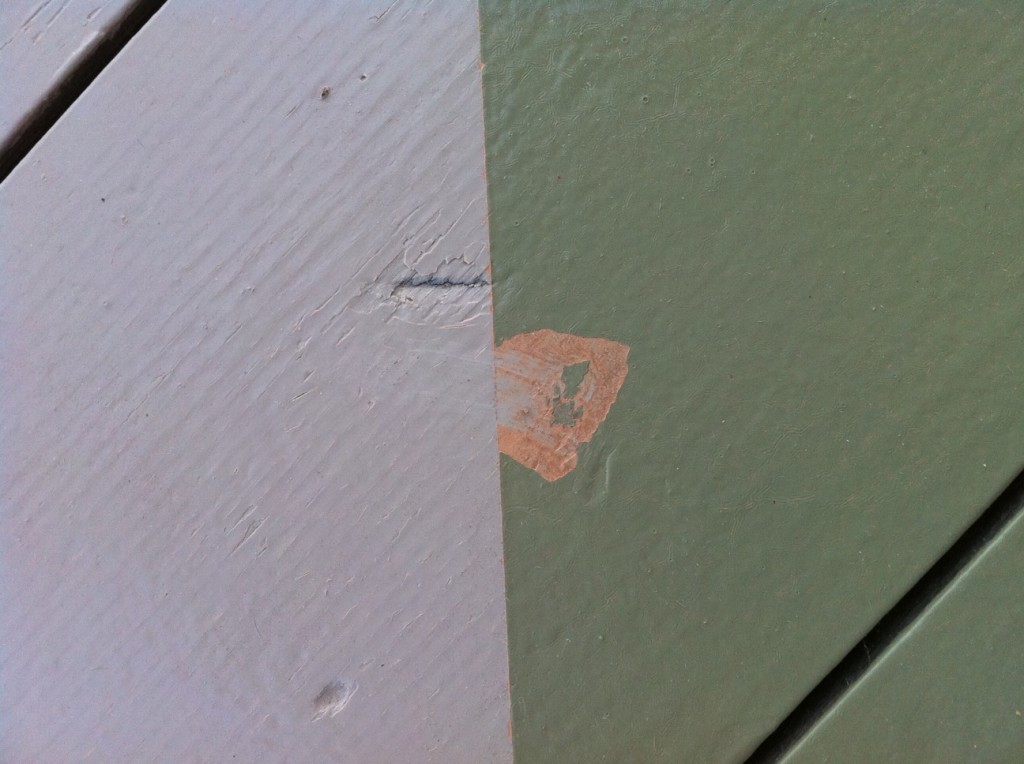 I fear the worst.
It is too fricken hot to do anything outside, though I am trying. Aforementioned hot flashes, notwithstanding.
Charlie is sick and coughing and sneezing all over everyone, leaving snotty kleenexes everywhere.
Again. I fear the worst.
(for me, that is.)
The apples are rotting off the trees. I have little more to say about that.
My oven is a MESS after those STUPID, OVERSIZED Costco pizzas dripped all over and are right now smoking up the whole house as I try to roast chicken while Morgan complains bitterly that she wanted to go out. I simply love those over-sized Costco pizzas for feeding a crowd. –Like the soccer team that showed up after the game on Friday night. But really. Can't they be just an inch or two smaller so they aren't jammed up against the back oven wall and the glass door?
Morgan — yes, miracle Morgan of the car accident — had surgery after fracturing her thumb in two places which required plates and screws when an errant soccer ball hit her before the third game she was able to play in after the whole concussion hoopla.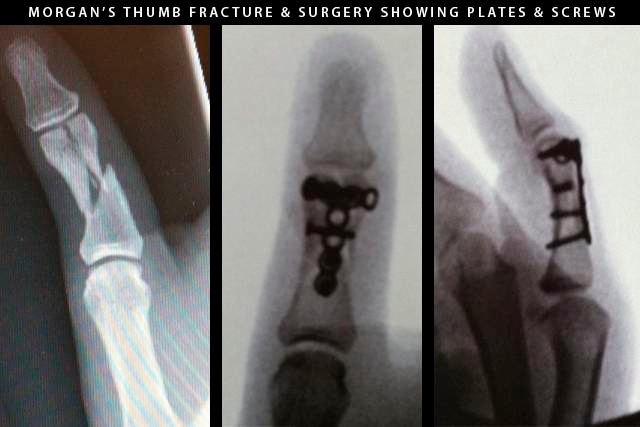 She's had doctor appointments and court appearances (from the car accident), conferences, dates, parties and meltdowns . I've been on the phone with teachers, insurance people, prosecutors, and other various sorts to unravel the drama that is her 16-year old life. It's all so… exciting!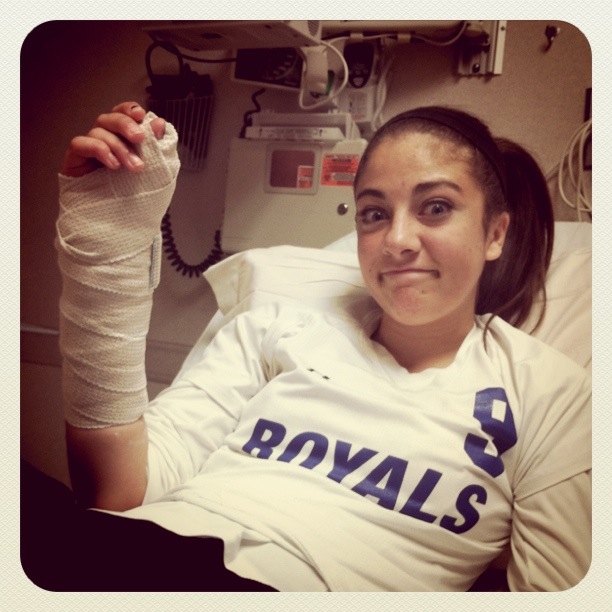 Winter soccer is morphing into summer soccer proportions. It is a good thing. Or so they say. All I have to say is: pray for me, for I surely will not last another season without making headlines. In the crime section.
I have two lonely clients who think I am nothing more than a flim-flam con artist who took their money and ran, as they wait more patiently than is even humanly possible for their jobs to be completed.
And in the midst of all of this, BENNETT calls me — during school conferences that I was squeezing in during a soccer game half time — to say I am a loser. (Actually, I can make anything up I want to about my brother because he won't lower himself to defending himself in the comments. So, really, when he asks me why I write this stupid blog, isn't that reason enough? Did he really call me a loser? No. He did not. But frankly, I don't remember what he called me. I was too busy staring daggers at the back of the head of the woman at the table talking to the teacher who had used up more than three allotted conference time slots. Who does that? )
I will be back soon to finish up the Road Warriors Three, Day 8 as Bennett so eloquently and lovingly reminded me was a trip that was actually completed more than 70 days ago.
I just ate my third cookie. I am fat. And I'm wondering if I have time for a third beer.