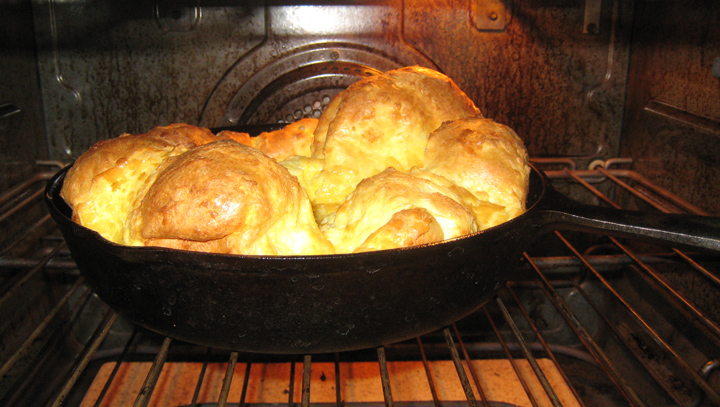 Here is yet another reason to have chickens for the freshest eggs. I have never written about my ill-fated chickens, but someday I will. Suffice it to say, if you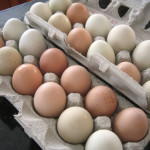 have the inkling to keep a couple hens in your backyard, or have more roaming your acreage. DO IT! Messy though they can be, it is worth it. The only time messiness was a factor for me was when I had a flock that was so tame they used to come up to the front door in the morning and peck at the window for food, at the same time, pooping all over the front steps. A truce with my chicken-hating husband has brought an end to that, made easier on my part by the fact that our now 3 year old GSP kills them if I let them run where they please.
But this post isn't about chickens! It's about the German Pancake! For those of you who don't know me, can you even imagine how much I can talk and digress?
This pancake is so easy and so impressive you just have to make it for Mother's Day or Father's Day. Barring the opportunity for breakfast in bed, just do it to impress someone. Fresh eggs are best and strawberries make it perfect. The recipe is from a book I have had since I was married in 1990. Susan Branch's Heart of the Home, Notes from a Vineyard Kitchen cookbook. It really has some amazing and simple recipes. An oldie but a goodie!
The recipe is attached as a link by clicking on the irresistible image below. Go on, I know you want to!