What do you give the guy that has everything? No, that's not quite right…
What do you give the guy who doesn't want anything?
…No, that's not quite right either. He always wants a jacket. He has a jacket fetish. We actually have an entire closet in our laundry room to house his collection.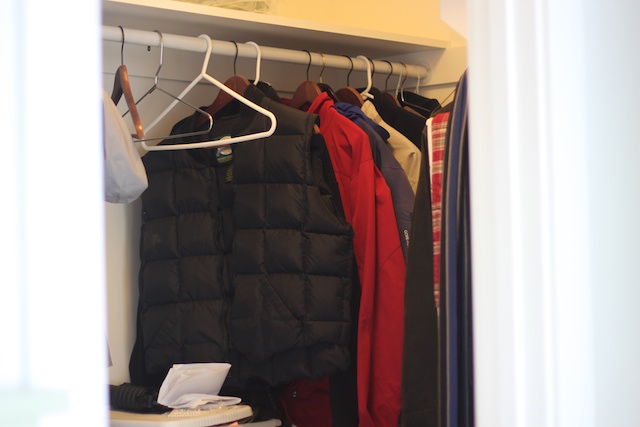 But even a huge walk-in closet isn't enough for him.
No.
For, this fall, he constructed a new area for a different 'class' of jackets. Oh, you know, hunting jackets and waders and stuff. Cuz, you know, they don't belong in the main closet. Plus, Charlie's airsoft stuff is in the closet (and the cat box) and, it's just such a hassle to get in there…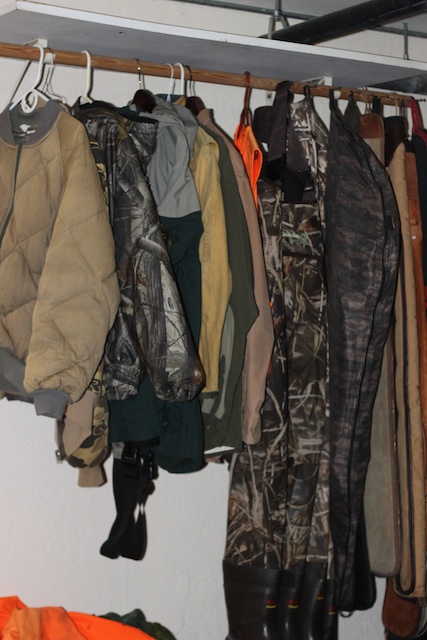 So I guess I was exaggerating, as I am prone to do at times, when I say that Dave is a guy who wants nothing. Because, you know, I could buy him another fricken' jacket.
But I refuse to do that.
Here's why.
One time, several years ago, I decided to purchase a nice, lightweight soft-shell jacket for him for Christmas. I researched and researched. I agonized over color, and in the end chose a red Cloudveil. He loved it. He still loves it. I am serious when I say he really loves jackets.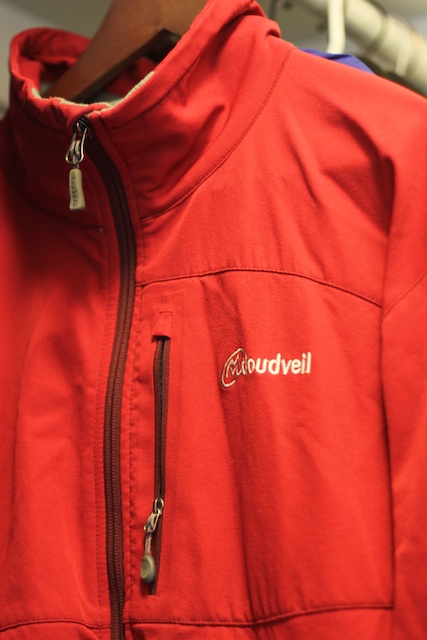 Fast forward a few years to a yucky day that was windy and drizzly. Dave was complaining bitterly that he really lacked an appropriate jacket for the elements. To say I was agog would be too mild. I sputtered out, "What about the Cloudveil?" You know, the 3 oz, waterproof, windproof, nicely tailored, cool colored, superbly comfortable, ridiculously expensive Cloudveil?!
To which he responded with equal aghast — and I swear his face lost color — "That jacket is for skiing!"
You see, Dave has a dedicated jacket for every conceivable activity. And he never uses, say, a waterproof soft-shell jacket that he has earmarked for skiing about 10 times a year for, say, a rainy and windy drizzly saturday to watch soccer– which, I might add, he does far more than skiing. No, that requires a nicely tailored, lightweight, waterproof 'out-around-the-town' type jacket. Which, sadly, he does not currently own.
Well, I refuse to feed his addiction.
Instead, I wrack my brain and ferret away any feasible gift idea that comes to mind. No matter the hassle or cost. For I, my friends, am a thoughtful gift giver. I do not shop from lists. No! I go above and beyond.
[And dammit, you better love it. –right Bennett?]
So, for Dave's birthday this year, I gave him a new garage floor.
It wasn't easy.
But I did it.
That's just the kinda gal I am.
It was two days of sanding and sealing and keeping my dog away from their dog.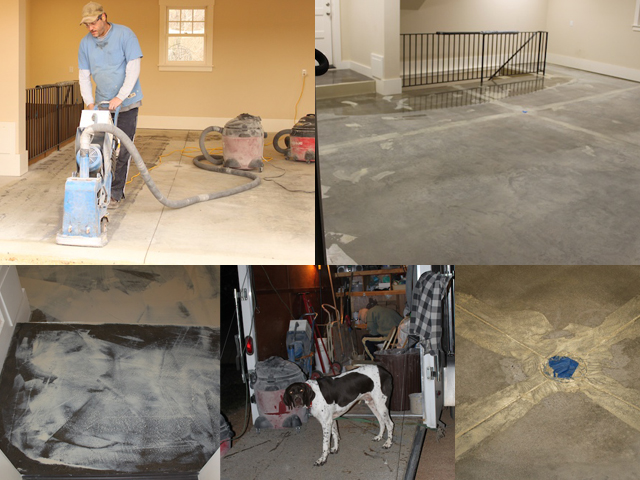 And when Dave came home from out of town and couldn't open his garage door because I had disabled the opener (I thought of everything). He came in to check out what was wrong and saw his new, beautiful floor.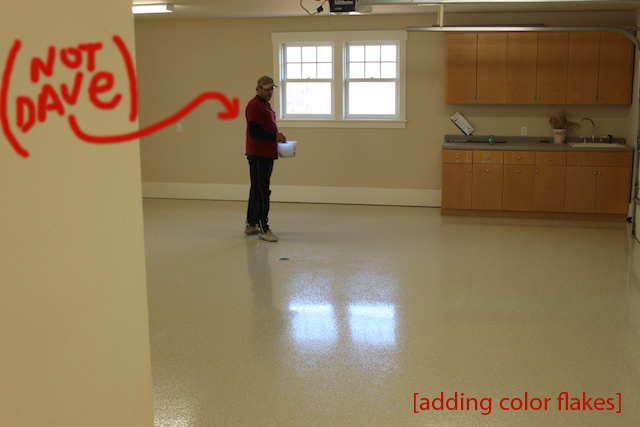 Surprise!
I thought he was going to start crying. He loved it. [Because I forgot to mention that he also has a garage floor fetish.] And to him, it was a thing of utter beauty.
He still doesn't have that 'out and around town' jacket. But I might cave. I'm running out of ideas.
And money.