Don't get too excited.
It wasn't a barn burner.
It was a Monday where Dave was gone, I had a board meeting and was freaking out about what to do for dinner… when I suddenly realized it was Monday!
And I said, "Hey, it's Monday!"
And they said nothing, because they tend to ignore me.
And I said "Hey! … HEY! It's Kids Cook MONDAY!"
At which point, as earlier predicted, all Hell broke loose.
Charlie said, "I'm making EGGS!"
And Morgan said, I want a BURGER!"
And I said, what about that TURKEY and I made. Make some rice and gravy and let's have THAT."
And they ignored me.
And Charlie cooked eggs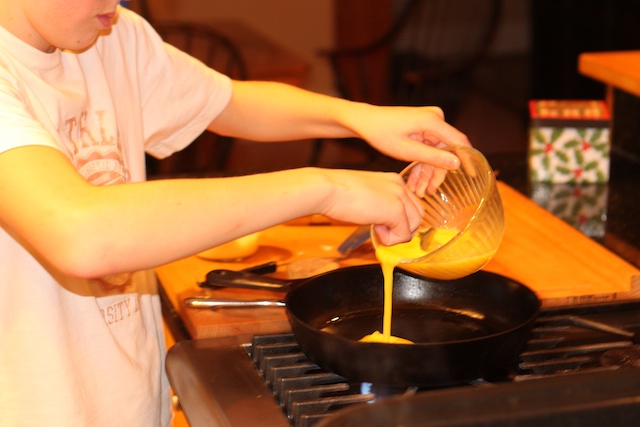 And Morgan cooked a frozen Kirkland burger (her favorite kind)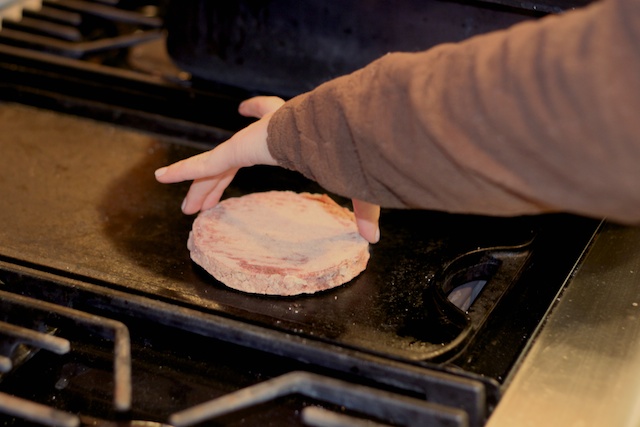 And I had turkey and gravy on rice….After instructing Morgan on the fine art of gravy making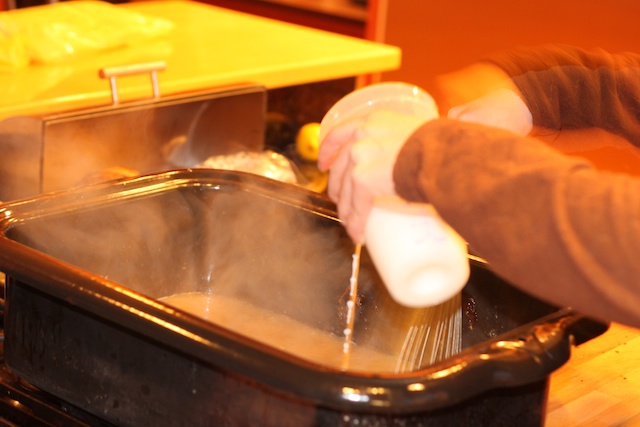 …And directing Charlie on the use of the new rice cooker.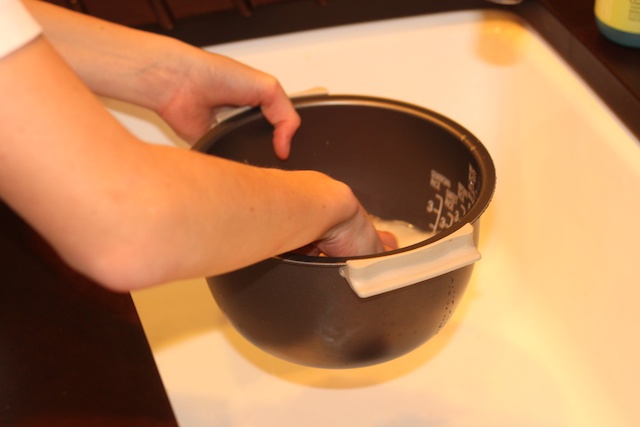 So at least they learned something.
And I still got the dinner I wanted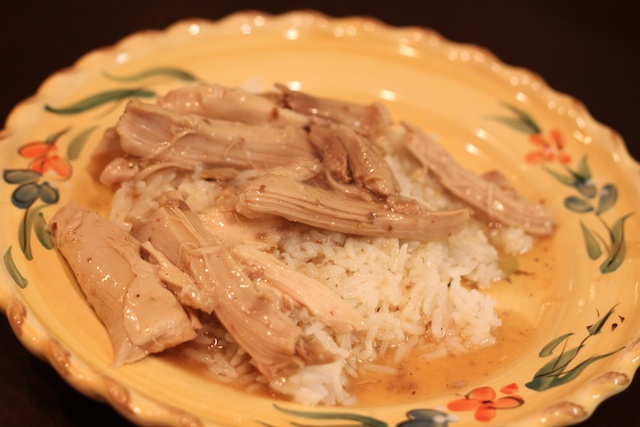 …and a holy mother of a mess in the kitchen.
We had yet to establish "the rules" for the resolution and it was, clearly, a free for all. Next week after setting some boundaries, maybe we'll even consider adding vegetables to our repertoire.