It's not often that I post a retraction to a previous post. However, that little bit about the cats walking on my bread dough… I think I would have gotten away with it if Jane hadn't tattled on me. I will admit that I included it for the thrill of a cheap laugh.
That isn't to say it wasn't true.
Oh no, no, no, no. It was true. And it's a real problem. These damn cats of mine are a real damn problem. Mostly it's the evil Pokie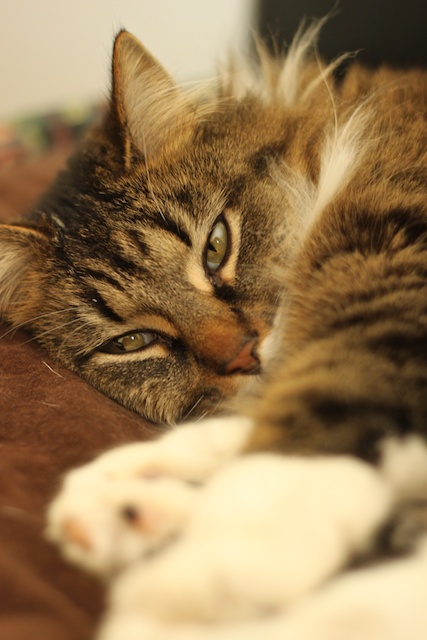 This cat simply needs to be outside. She's just looking for trouble all the time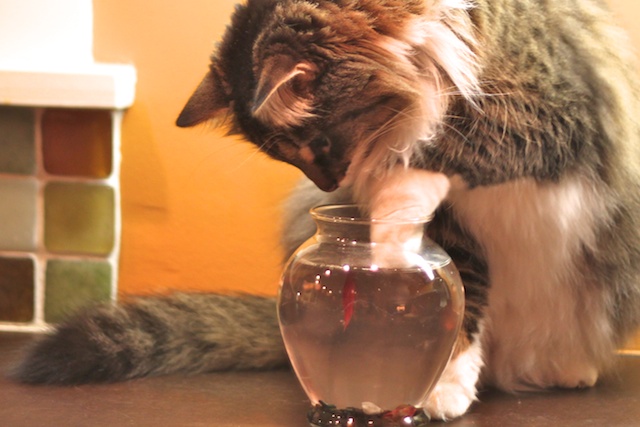 And if it isn't the fish — which she has hunted all through the house as I try to hide it from her, it's the other cat Ollie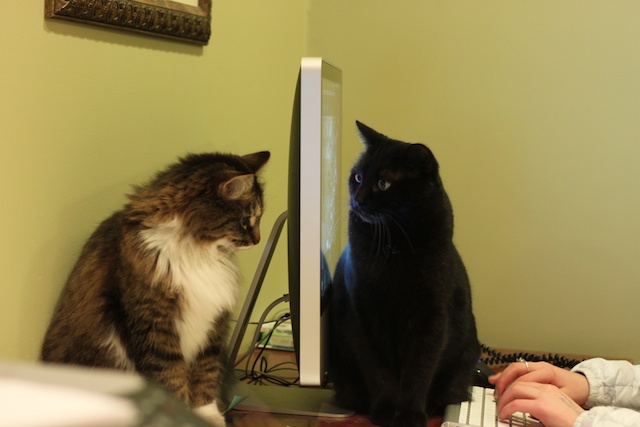 And if it isn't the fish or Ollie, it's anything in the sink. Notably anything in the sink soaking in water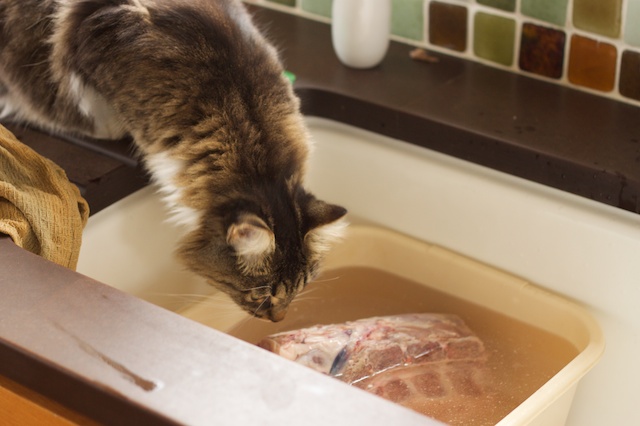 (first I run get the camera. THEN I scream and smack her. –Just so we are clear. I don't want you to think I actually allow this kind of shenanigans. However with cats, correct me if I am wrong, but it seems to make no difference? Oh. Except for when I use the ScatMat. But I'm rarely that prepared.)
This one sort of freaked me out. I still don't know how she got in there.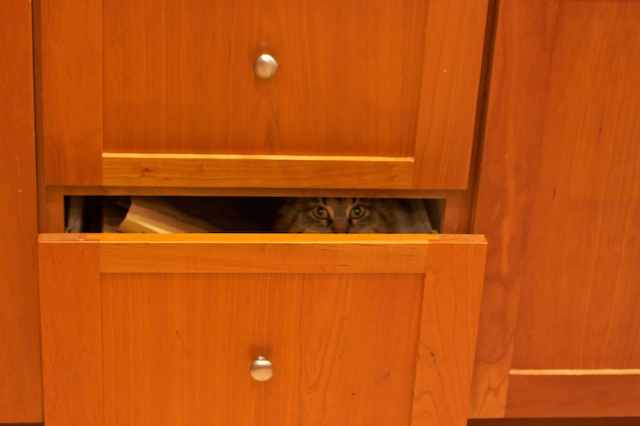 Scared me to death…
And this is a stunt that both cats like to pull
I know I should just kick her outside. The problem is that I have a vested interest in the life of this cat. We have a tendency to "lose" cats. They simply disappear never to be seen again. My gut tells me they are disappearing into the mouths of coyotes and I couldn't have that. Not with this one. I spent far too much time when she was a baby, feeding her with a baby bottle and wiping her butt to feed her to the local pack.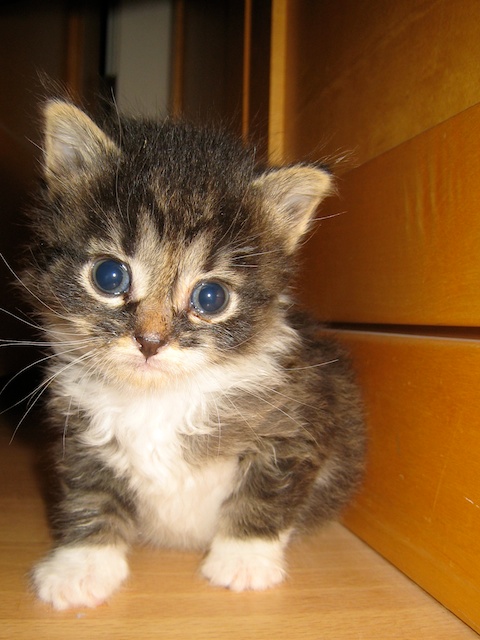 She's just always stalking around the house making problems — the latest of which is my rising bread dough. Like the fish, for which I finally settled on a glass fronted cabinet, I have devised a cat-proof bread solution: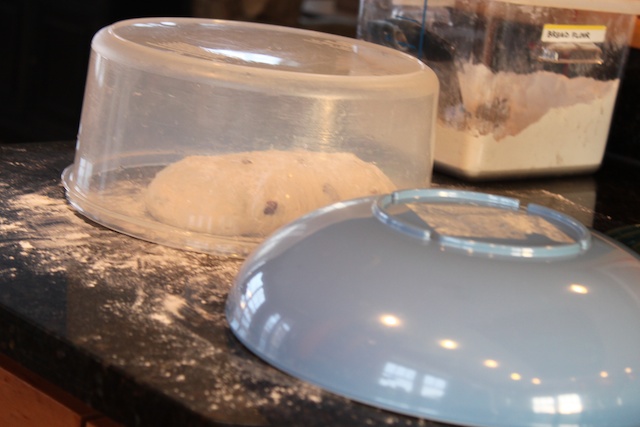 it's the barrier method.
And for the record, I never gave Jeanette any cat-deflated loaves.
(That honor went to Chris.)