It happened again. I got busy and forgot I hadn't finished Road Warriors. I will never hear the end of this.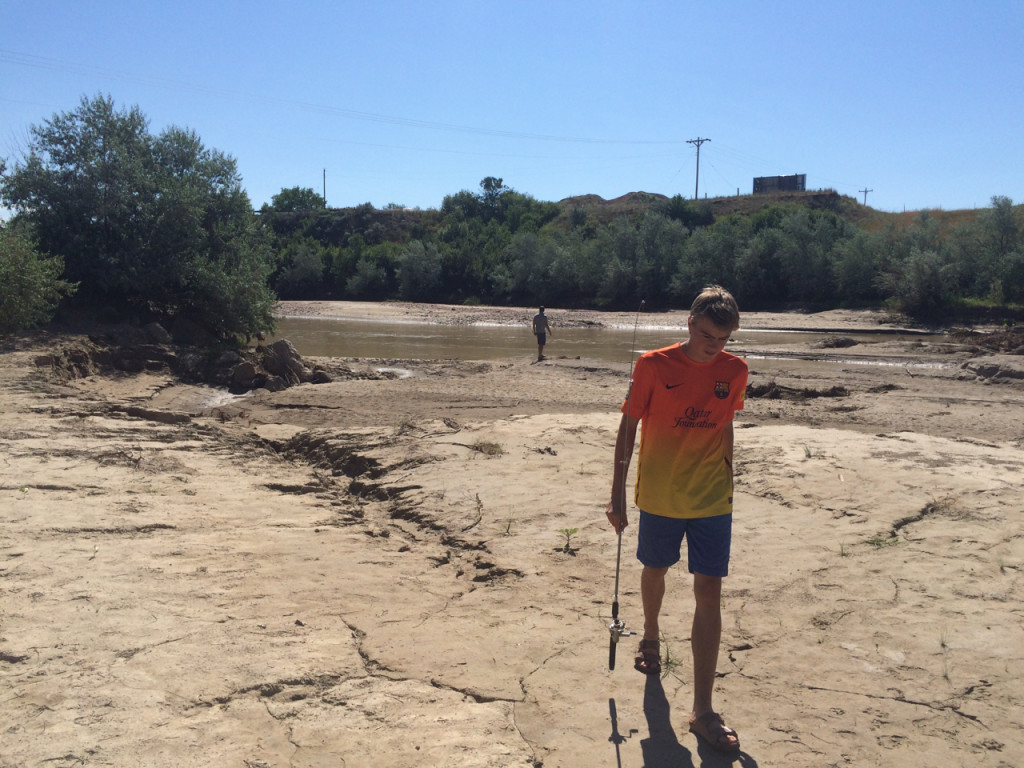 Sunday, July 26
We took our time in the morning, cleaning out the cooler for breakfast. Rice Krispy bar anyone? No? OK, I will eat three then.
Dave continued to be discombobulated by our locale on the map and how we were going to get home. I assumed, after driving all day yesterday, that we were at least a teensy bit closer to home than when we started and didn't understand what the big deal was. I mean really: who cares? We drive north to 94 and go home, right?
Wrong.
Google (he was the only one with service) insisted that driving home the entire way on Hwy 212 was both faster and significantly shorter.
And really –why not? We'd never done it before.
212 is a long, straight, lonesome road, I'll give it that. There was exactly one place to stop and eat the entire day. We, along with everyone in a 300 mile radius, were there at precisely 2:30pm, in the 96 degree heat, at the drive-in, waiting for our burgers. Five commas in that last sentence! A new record?
Dave made one last stab at fishing. (Refer to photo above.)
Here was something new: each kid took a turn driving. That made for an more enjoyable final stretch – if you could ignore Dave in the passenger seat continually handing out driving advice… And honestly, not to belabor this point but it's Dave, who I watch the closest…
Dinner was stinky blue cheese, goat cheese, triscuts, chomping stix from the Sandquists, grapes, and anything else we could reach from the back seat. I washed it all down with another couple rice krispy bars. And if it seems like these rice krispy bars should have been gone long ago, I couldn't agree more. I'm only doing what I can. I can do nothing more.
Charlie was the driver to pull in at 208 100th Street at 10:15pm. The driveway was a WRECK from 3" of rain several days before. We grabbed a few things out of the car and camper and headed into our home sweet home.
Everyone showered. Or, I think everyone showered. It's possible there is a hippy living among us who waited until morning, but I'm not positive.
Monday was entirely consumed by unpacking and laundry and mowing and garden repair. It was so stinking hot and humid it made me want to cry and get in the car and drive back to the mountains.
I coped by eating the last two rice krispy bars.
It is finished.
Morgan headed back to Madison.
Dave headed for Denver.
Life, it seems, is back to normal.
Vacations are pure bliss. And coming back really does blow.